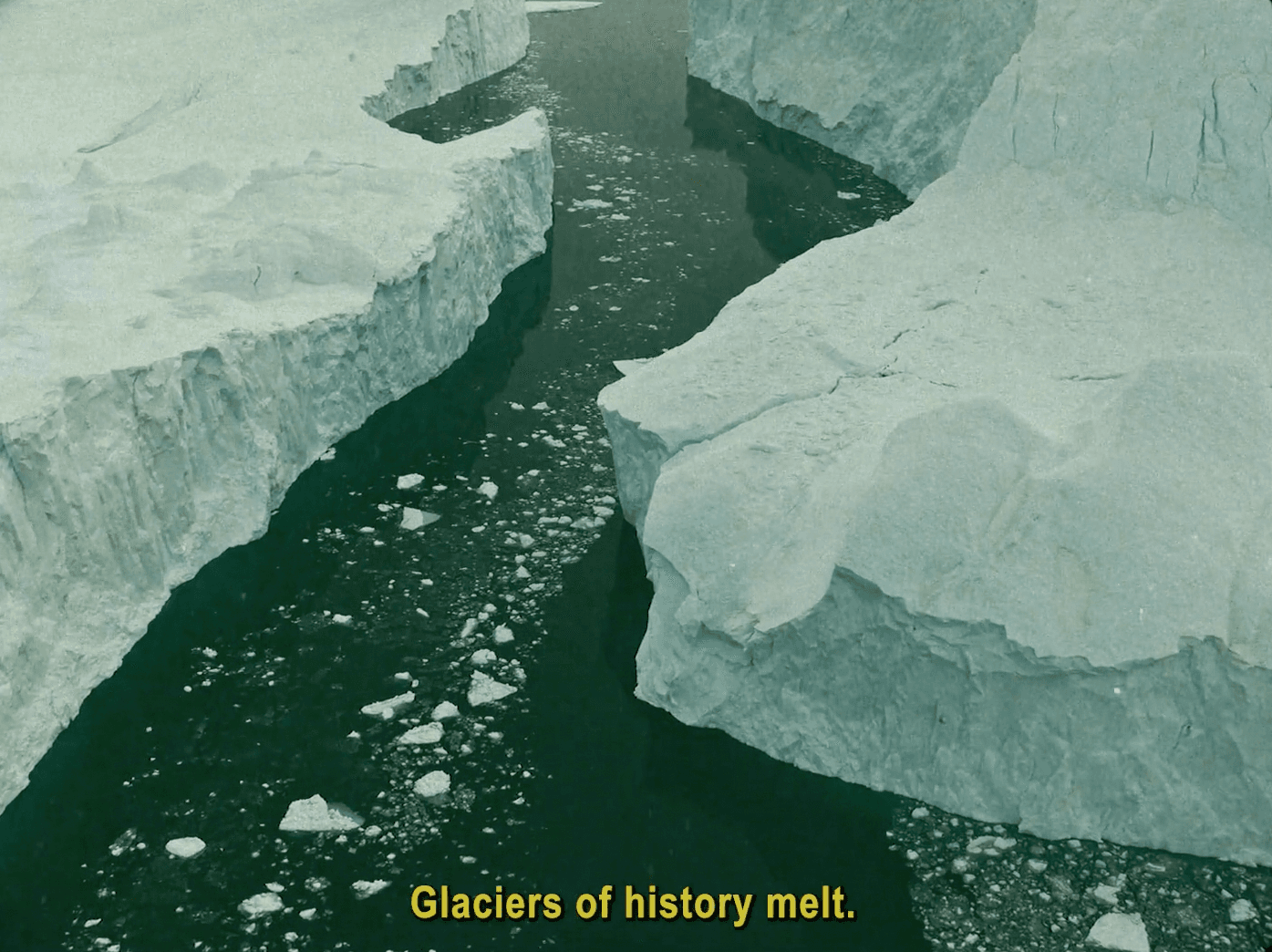 Under the Weather: 13 artists on the climate crisis
Under the Weather marks twelve months of the World Weather Network, an ongoing collaboration between 30 arts agencies around the world, formed in response to the climate crisis and biodiversity loss; a global network supporting artists and writers to report on their weather and our climate. Waag Futurelab is one of the so-called weather stations within the network, featuring Maro Pebo in this film.
Under the Weather
The World Weather Network presents Under the Weather, a short film about our place as creative beings in a finite world. Thirteen artists and writers working in diverse ecological and cultural contexts, from Svalbard to Bangladesh, New Delhi to Johannesburg, think aloud about the ideological foundations of global capitalism's extractive relationship with nature, questioning whether it's possible for our human capacity for creation to align with ever more apparent planetary limitations.
Consisting of video diaries and interviews, as well as original artwork, the film weaves a dreamlike soliloquy from thirteen restless minds, each demanding that we wake-up to face the world, and learn from it. How might the stories we tell, and the art we create, model new ways to continue making anything at all?
Credits
Featuring interviews, diaries and original artwork by (in order of appearance): Ali Smith, Sarah Wood (UK), Akeel Kreef (Iraq), Monica Narula (India), Bettina Malcomness (South Africa), Sinem Disli (Turkey), Mariana Perez Bobadilla (Netherlands), Issay Rodriguez (Philippines), Gema Intxausti (Basque), Ana Escobar (UAE), Shuddhabrata Sengupta (India), Palash Bhattacharjee (Bangladesh), Yamile Calderón (Norway); as well as reproductions of artwork by Zan Wimberley (Australia) and Sherko Abbas (Iraq).
Directed and produced on behalf of the World Weather Network by Santiago Posada and Tony Guillan.