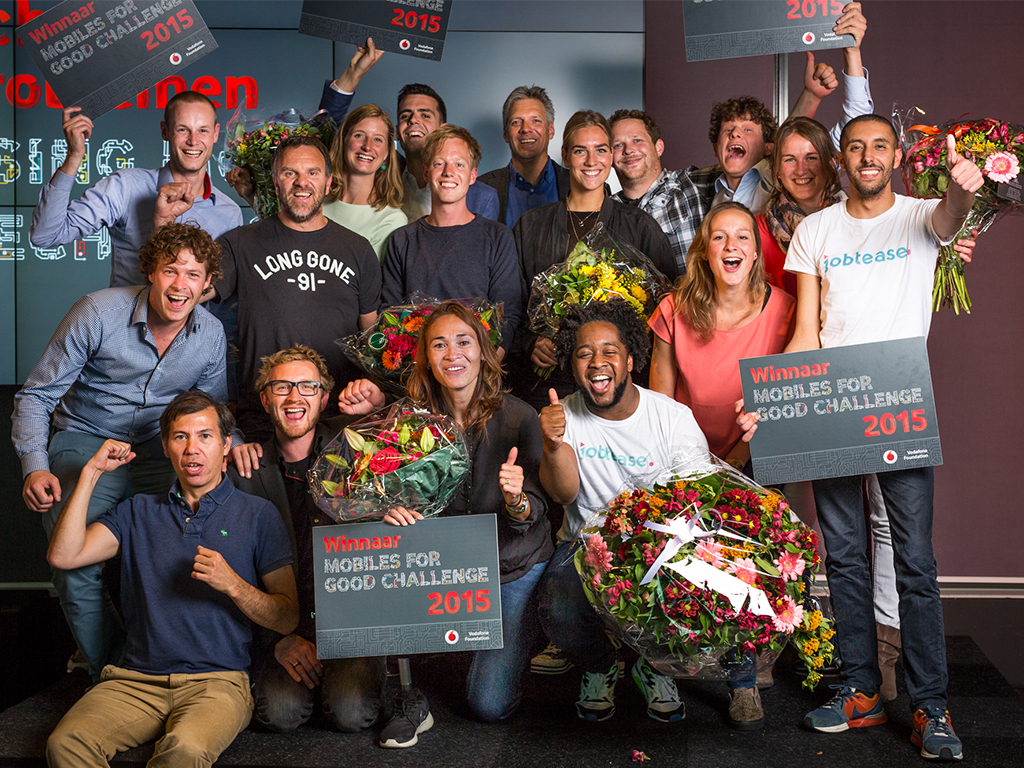 📷 Vodafone Foundation (BY-NC-SA)
The Mobiles for Good Challenge again searched for social applications that use mobile technology for smart solutions for society.
The following six winners emerged from this year's competition: Puffer, GoOV, Jobtease, Mantellink, Mentelity, LINKX. These initiatives will each be supported with 30.000 euro to realize their applications. Marleen Stikker (director Waag) participated in this year's jury.
About Mobiles for Good Challenge
The Mobiles for Good Challenge is an initiative to discover and develop new applications for society.