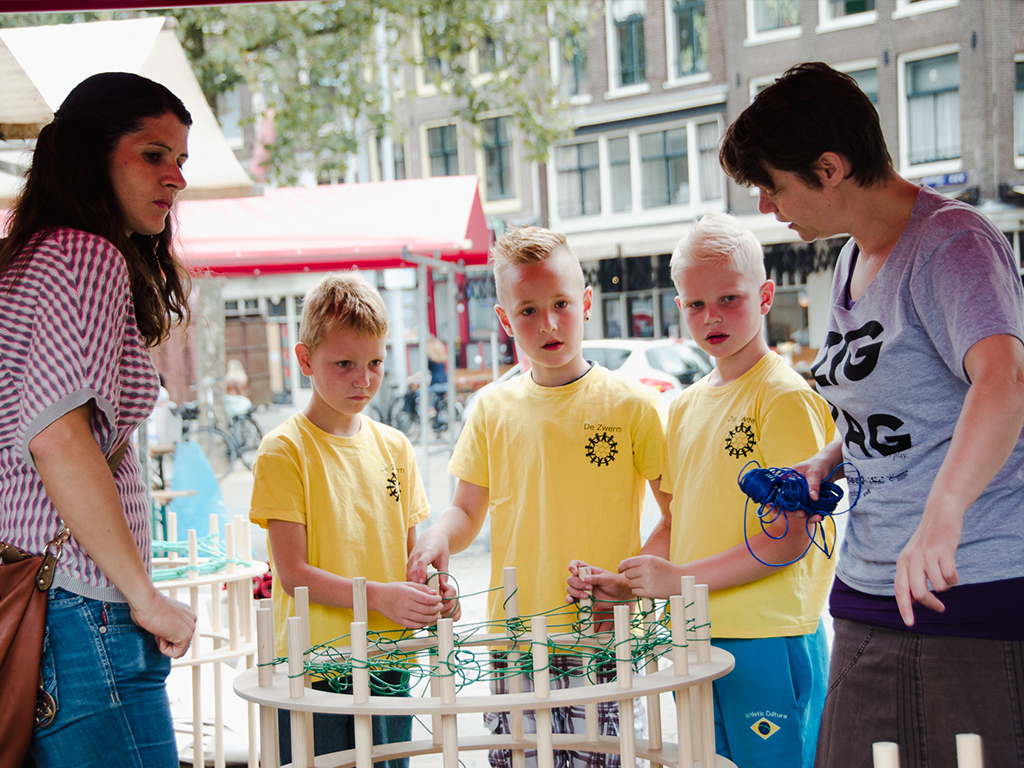 📷 Waag (BY-NC-SA)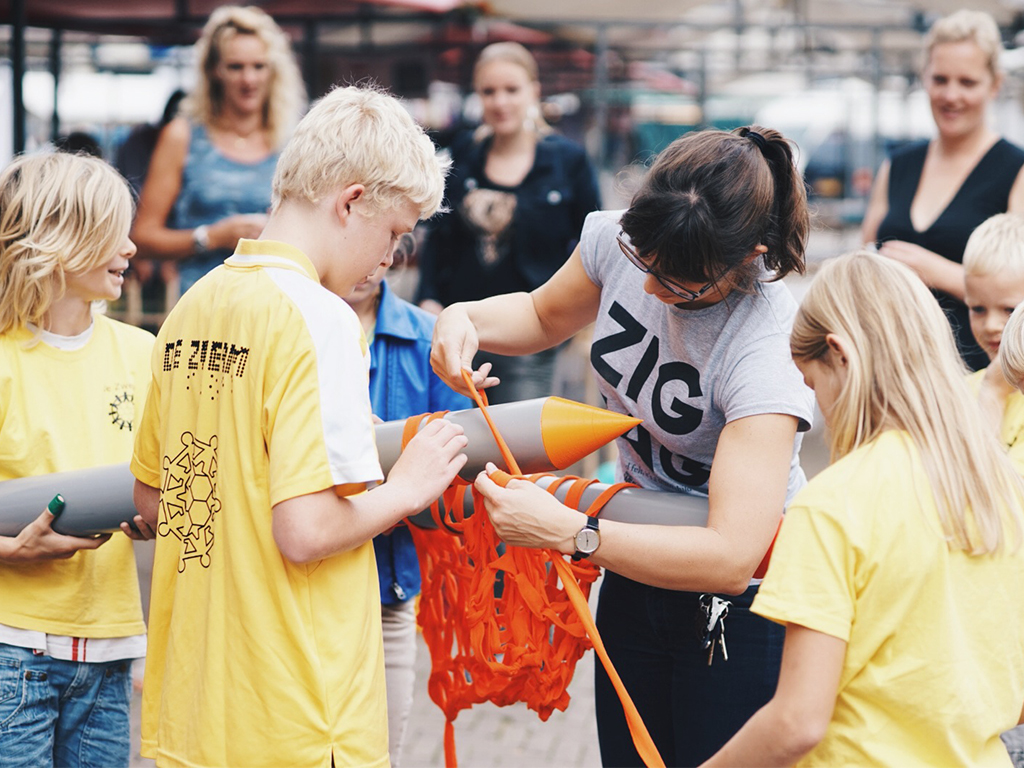 📷 Waag (BY-NC-SA)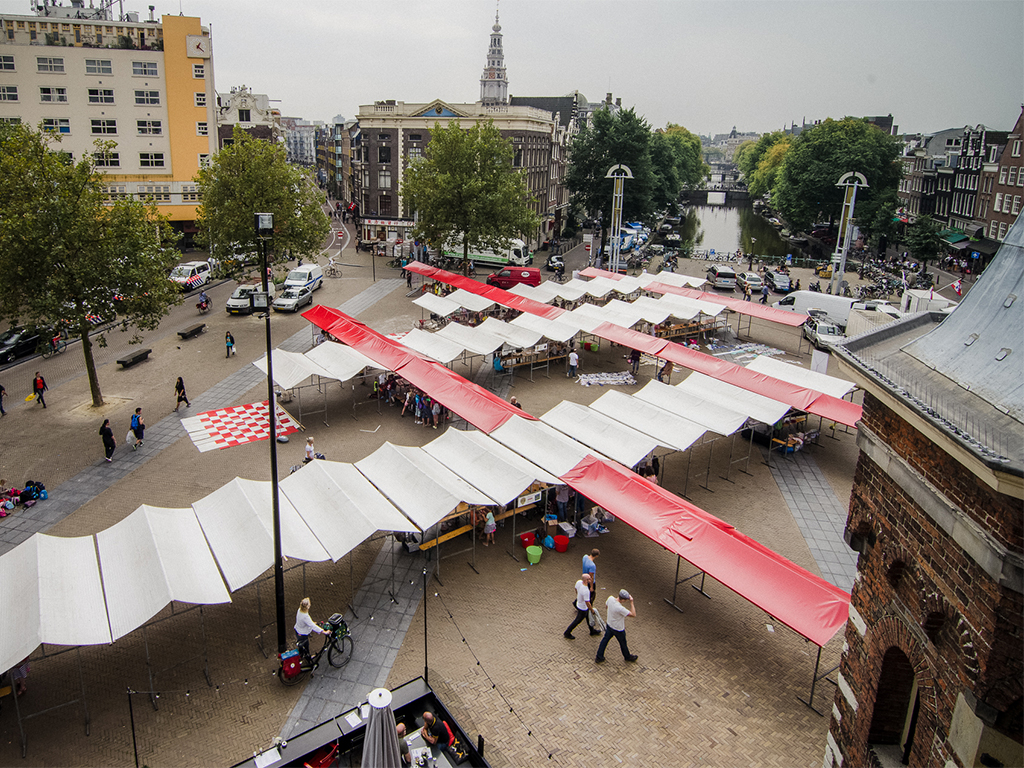 📷 Waag (BY-NC-SA)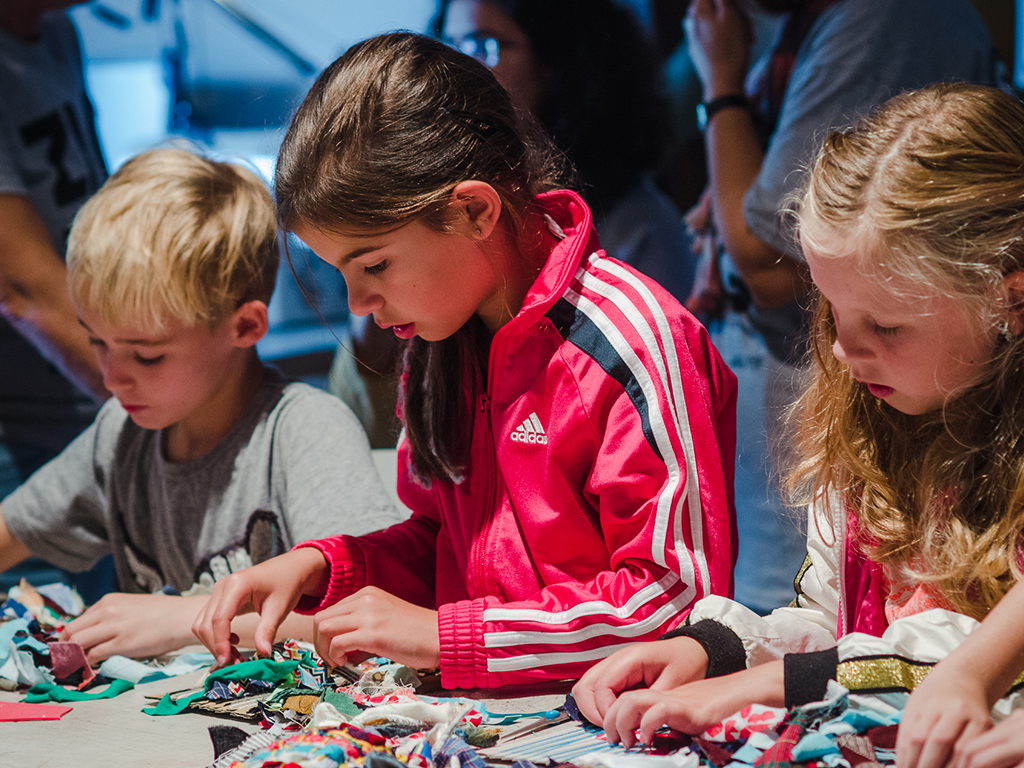 📷 Waag (BY-NC-SA)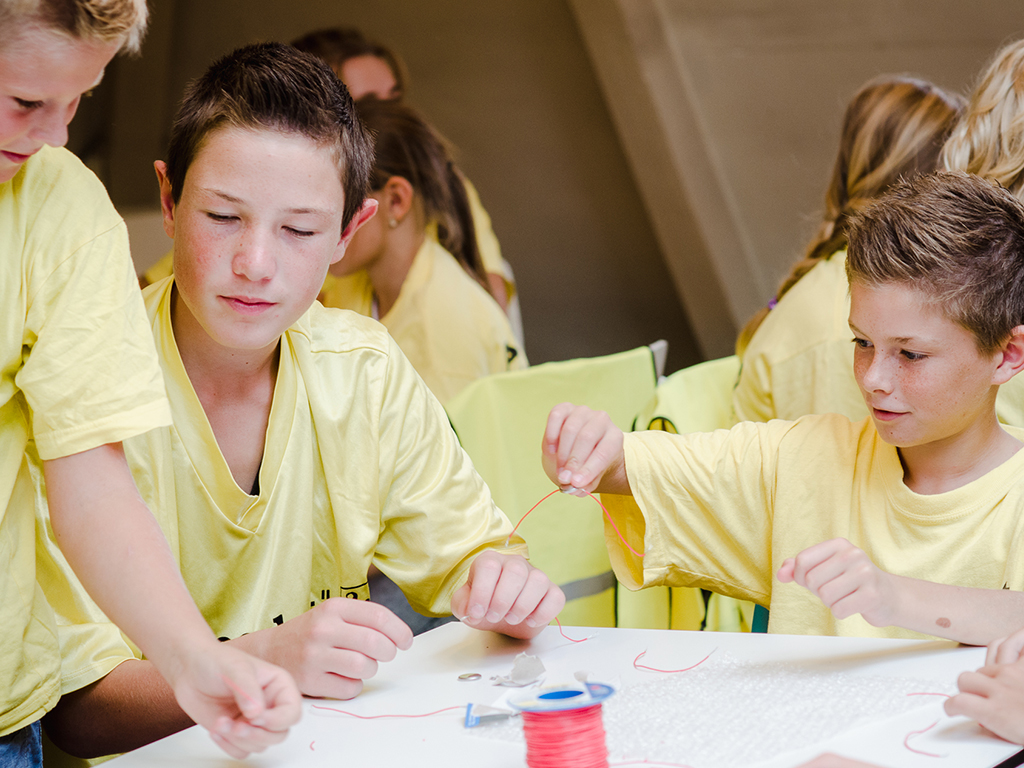 📷 Waag (BY-NC-SA)
On 5 September 2014, the Nieuwmarkt square and the Waag building formed the background for ZigZag and a world of textiles: knitting, weaving and felting and not only the classic crafts, but combined with new technology! 
In this one-day festival, 18 classes from schools in Amsterdam and surroundings were participating. They followed workshops developed in Sofia, Rome and Amsterdam. For the general public there was a wide offering of DIY activities. To give an impression what was needed for this day:
60 market stands
20 workshop leaders and guides
28 tables and benches
100 knots of yarn, 4 kg felting wool, needles and scissors
550 workshops packages
piles of torn old sheets
LED lights, speakers and switchgear
licenses, signage, promotional materials, maps
lots of coffee, tea, lemonade, gingerbread, lunch and of course cups, cans and many storage boxes
At the Fablab of the Waag the day was prepared with gigantic spool knitting machines, looms and XL-sized knitting needles. We were knitting with needles made of drainage pipes (1000 mm in diameter!) and 3D-printed ends.