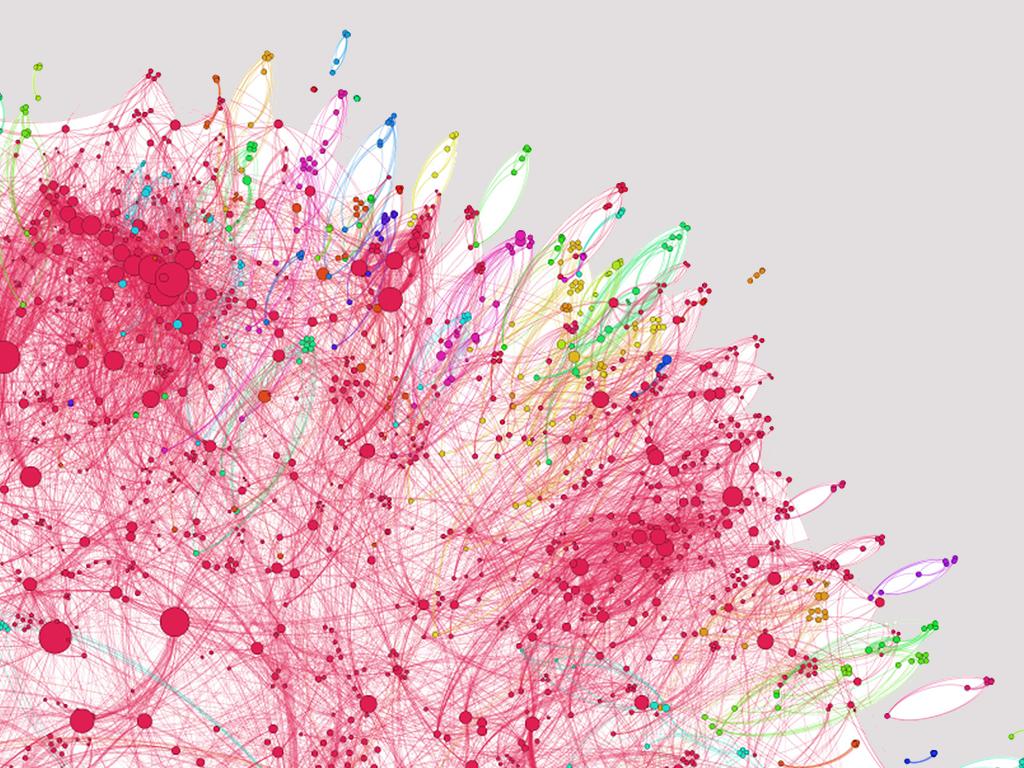 2015-05-28T19:00:00+02:00
2015-05-28T19:00:00+02:00
Big, Open & Beautiful #6: Data for a better life
The 6th edition of our series "Big, Open & Beautiful" on May 28th will be about "Data for a better life". This edition will be English spoken.
Information is power. When we take a look at the latest gadgets in the area of apps and wearables, like the Apple Watch, it shows us that the 'quantified self' has untapped incredible commercial potential. We hope to get valuable insights in our physical and mental '(well)being'. And where the gadget or app shows us negative results, we have a chance to change ourselves for the better. But for many of us, the novelty ends at superficial insights. How do we interpret this mass of available data?
All this takes place on the micro-level of the individual. But how does our quantified us fit into this? According to a research by the 'Nationale Denktank' (2014), the costs of healthcare can be lowered by 10% in the Netherlands if we optimally apply data. For example: big data can play a part in the transition from curing to prevention; it can be an important incentive for a healthy lifestyle; and it can effectively map potential side effects from treatments.
The rise of (biometric) big data in healthcare doesn't only produce positive reactions, it also triggers negative ones: many see it as a threat to our privacy. During this evening we will set out to investigate. In which ways can data be used in healthcare? What are the opportunities and where do the threats lie?
Speakers
Professor Hermie Hermens (University of Twente) about Personalized Coaching Systems to support healthy behavior and the people behind Happitech about their game 'Skip a Beat': the first health game where the controller is your heartbeat.
Floortje Scheepers, MD, PhD, (child and adolescent) psychiatrist is the medical Head of the department of Psychiatry at the Brain center of the UMC utrecht. She previously worked at the UMC Radboud in Nijmegen as Manager of the academic cluster of Karakter, child and adolescent Psychiatrie and head of Orthopsychiatry, center for adolescents with severe behavior problems. Her first research activities focussed on psychotic disorders, schizophrenia, after that she was involved in research projects focussing on aggression and empathy and in recent years she is the project leader of PsyNet and the big data project focussing on the use of ICT in psychiatric health care. She is also member of the supervisory board of ANTES, mental health care in Rotterdam, and the Professor Fritz Redl school, special education and member of different health advisory boards.
Martijn de Groot is research director of the Quantified Self Institute, which was founded in 2012. He has a background in medical biology (MSc), teaching (MEd) and medical Sciences (PhD). He started for the Hanze University of Applied Sciences in 2007 as a lecturer in medical biology and as senior researcher within the research and innovation group for health care and nursing. For several years he worked on bridging science and education as chairman of the expert group on Evidence Based Practice. In his current job he works on the development of personalized science and self-tracking with interest for applied scientific research, higher education and entrepreneurship.
Pacmed is a clinical decision support system for general practitioners based on Big Data analytics. The enormous amount of anonymous care data form the key to personal and precise care. Pacmed makes primary care more patient-centered and practice-based by supporting GP's in diagnosing in time, choosing the right treatment and reducing the risk of deterioration and complications by learning which factors were predictive for giving the right care. Pacmed is an initiative that emerged from the "Nationale DenkTank 2014", Hollands largest and most highly regarded think tank for societal impact. Wouter Kroese and Willem Herter both participated in this think tank, focusing on the potential impact of Big Data in Dutch healthcare. Wouter has a background in medicine as well as computational logic, and is motivated to combine the two to improve today's healthcare. Willem is a theoretical physicist and has entrepreneurial experience. He is committed to use his background for societal impact. They will pitch the Pacmed project.
Robin Koops is the owner of Inreda Diabetics. He is also the inventor of the artificial pancreas. The artificial pancreas controls and regulates blood glucose values. For this purpose, the system is bi-hormonal (insulin and glucagon). This means that two sensors are used to improve the accuracy of the blood glucose measurements. To enhance the treatment, the device consists of alarms to warn the patient and it collects data that are provided to the patient and health care professionals regularly. The artificial pancreas generates and evaluates data that the life of its user literally depends on. This data can easily be presented to both user and healthcare provider. However, the device also goes a step further by actively managing blood glucose values by itself. This enables users to spend their life as they please, reducing their occupation with their condition and glucose values. For "data for a better life", the example of the artificial pancreas shows a revolutionary example of actual data based disease management for, instead of by the user.
Happitech believes that biofeedback can be used as a powerful trigger to help people develop self-awareness and form positive habits. To this purpose they create biofeedback technologies that game and app developers can easily integrate into their own content. Yosef Safi Harb from Happitech present their game 'Skip a Beat': the first health game where the controller is your heartbeat.