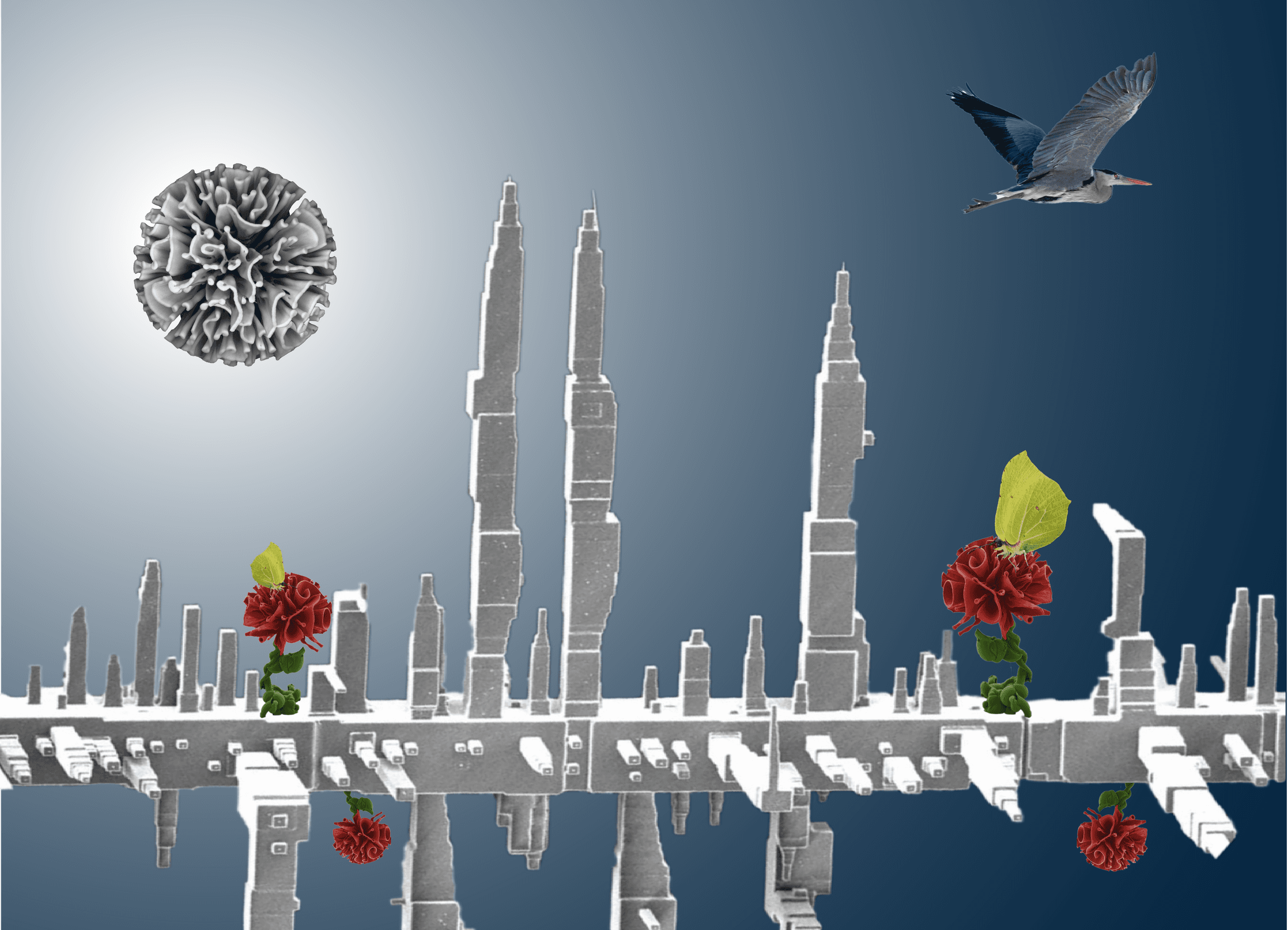 2021-04-22T20:00:00+02:00
2021-04-22T21:15:00+02:00
The Building as Being Symposium Part 3: Matter
Research fellow Esmee Geerken and Waag invite you to the Art-Science Symposium series Building as Being. The Symposium discusses new ways of urban design strategies. For this end, Geerkens invites thinkers coming from a biological, material and sociological background. What could architects for example learn from the way in which minerals build structures? 
The Building as Being moves away from a human-centred worldview to a holistic view where we shape our environment in accordance with non-human entities. In three episodes, we look at 'building' on different scales: The City, The Mind and Matter.
Part 3. Matter
Thursday the 22nd of April 2021 | 20:00 - 21:15
Self-organization and the emergence of life-like systems: can we learn to grow new materials by looking at the self-organizing principles of mineral formation? With Prof. Dr. Wim Noorduin, Self-Organizing Matter group AMOLF (NL) and Esmee Geerken. 
Programme
20:00 Introduction
20:05-20:20 Prof. Dr. Wim Noorduin, Self-Organizing Matter group AMOLF
On self-organization in minerals and life-like systems
20:20-20:30 Questions from chat for Wim Noorduin
20:30-20:45 Presentation of 'Interactive building experiments' by Esmee Geerken
On growing new architectural shapes through the interaction of
(unexpected) actors
20:45- 21:15 Discussion and questions chat