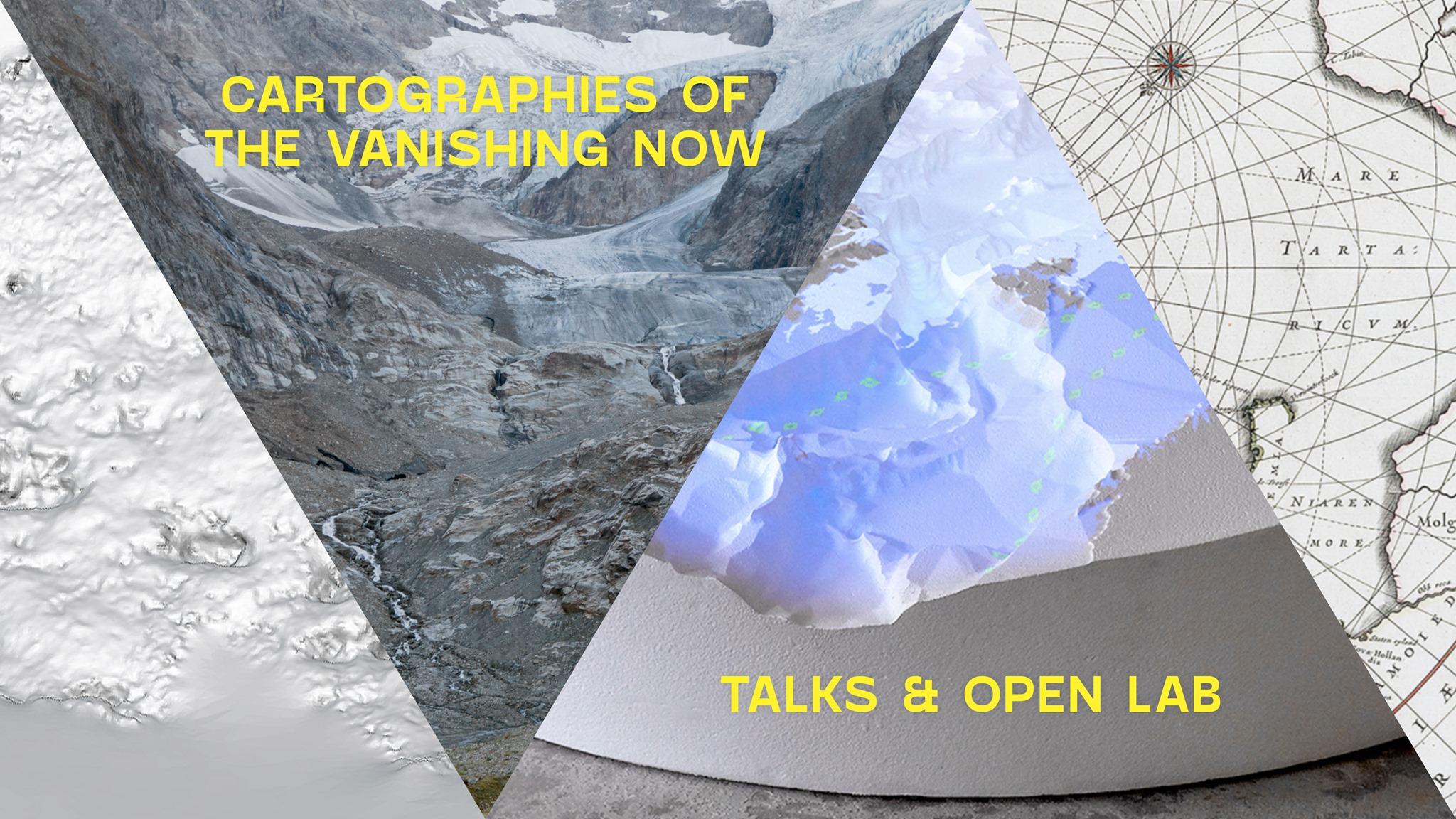 2019-09-13T20:00:00+02:00
2019-09-13T23:00:00+02:00
Cartographies of the Vanishing Now talks & open lab
(Re)Mapping Environments Amidst the Ecological Crises
On Friday 13 September FIBER invites you to an evening about new stories, maps and sensory experiences that capture the ongoing ecological crisis through other perspectives. How can we relate to the reality of climate change in other ways - visual and embodied - so that we can relate to its complexity, origin and impact? What role can sensory art, design, mapping and performative actions play in addressing this question?
This evening is the closing event of the first Cartographies of the Vanishing Now Lab (COTVN), in which more than 22 artistic and scientific makers and thinkers have collaborated on research, documentation and experiments for new artworks and/or performances. On the last evening of the lab, we welcome the audience to see the results and talk to the participants, mentors and guest speakers.
The lab is experimental in nature. Rather than presenting finalised works or reached goals, this evening is about sharing gained knowledge, working processes, tests and other experiments, which will be on display.
To get the evening off to a good start, there will be talks by designer/researcher Xandra van der Eijk (introduction to COTVN), graphic designer and researcher Irene Stracuzzi and scholar/writer Jeff M. Diamanti. This is followed by the Open Lab Session, in which visitors can learn about the lab process and outcomes.
Programme
19:45 - 20:00 – Doors Open
20:00 - 20:05 – Welcome: Jarl Schulp (FIBER)
20:00 - 20:10 – Xandra van der Eijk (Lab Intro)
20:10 - 20:30 – Jeff Diamanti (Talk)
20:30 - 20:50 – Irene Stracuzzi (Talk)
21:00 - 21:30 – Break
21:30 - 22:45 – Open Lab Sessions
23:00 – Lab Closes
Time: 20:00 - 23:00 | Doors: 19:45 | Starts 20:00 sharp!
Entrance Talks: € 6 | Language: English
Entrance Open Lab: Free | From 21:30 - 23:00