28-3-13 15:30 - 28-3-13 17:30
Balistraat 48A, Amsterdam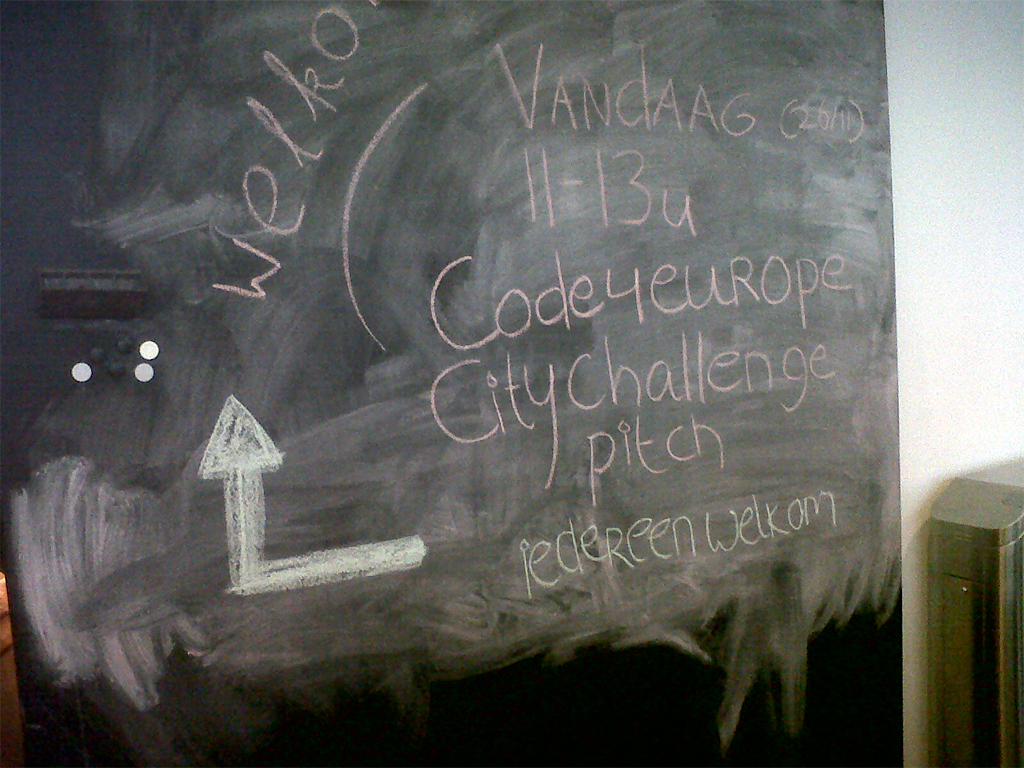 📷 Waag/Suzanne Heerschop (BY)
On the 28th of March 2013, the three Code for Europe fellows that are working on challenges for Amsterdam, will demonstrate what they have achieved so far. How close are they to solving the challenges that they started working on a couple of months ago?
In a workshop we will demonstrate how Amsterdam adopts the Code for Europe fellows and the organization model. The fellows are working on social accommodation (stadsdeel Oost), parks/spreading tourism (stadsdeel Zuid) and frontline team communication (stadsdeel West).
Program
15.30 Welcome
16.00 Context of Open innovation in Amsterdam by Katalin Gallyas, open innovation policy officer, City of Amsterdam
16.15 Demo of the three city challenges: by Piotr Steininger, Ohyoon Kwon & Giovanni Maggini
17.00 Discussion
17.30 Drinks
Click here for more information.
For who is this event?
For everybody that wants to have something to say about their own neighbourhood. For civil servants that are interested in learning new ways of solving challenges. And for techies that want to get more involved in the online community in Amsterdam.
When?
Thursday 28 March 2013
16.00 – 17.30 hours
Where?
Community Centre Meevaart
Balistraat 48A, 1094 JN Amsterdam
www.meevaart.nl