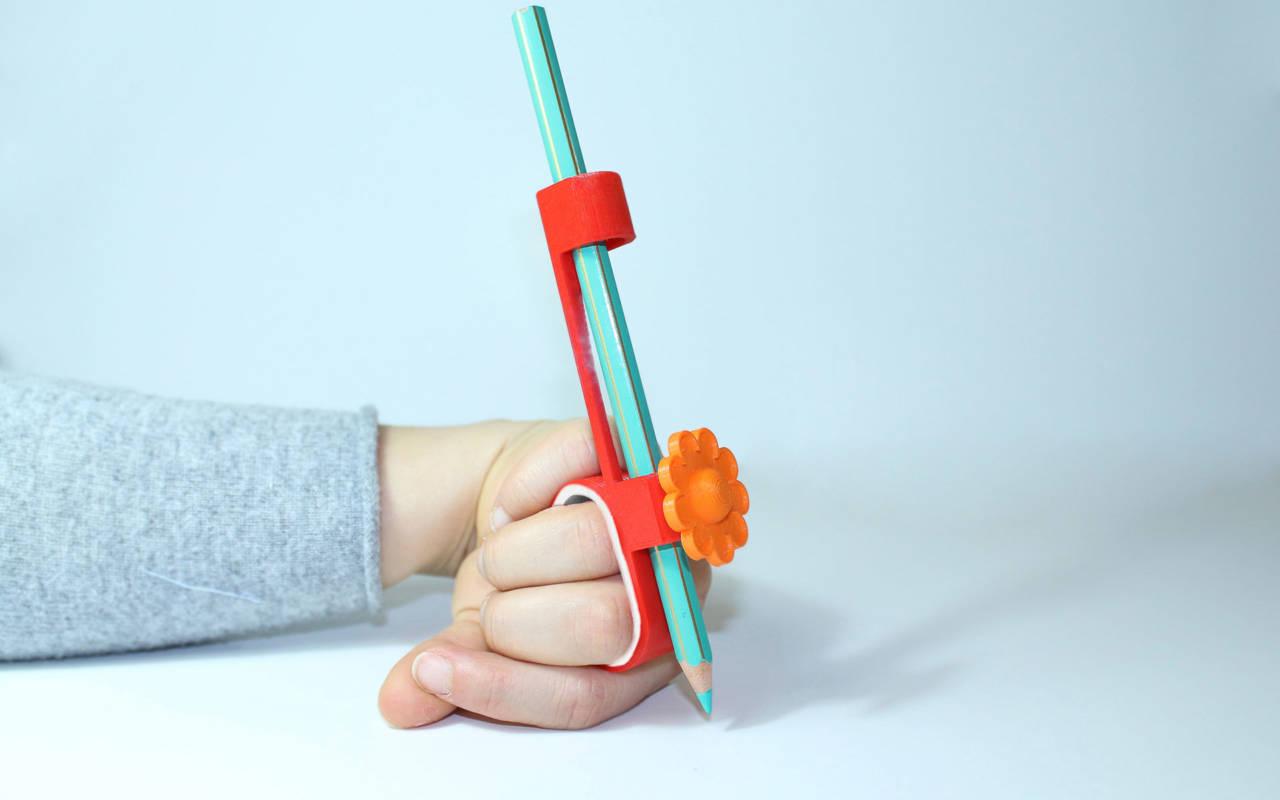 2018-04-05T20:00:00+02:00
2018-04-05T23:00:00+02:00
DIY healthcare: for all, by all - workshop
In this DIY healthcare workshop we build upon an open design from the maker community, GLIFO: a penholder for children with a physical disability (design and realisation by OpenDot Lab & Togethertogo). You will measure your own hand, personalise the design and make your personalised 3D printable penholder. The machines in the Fablab and a diverse range of materials to realise your design are available.
The rise of digital manufacturing technology and the accessibility of online knowledge means it's easier and cheaper than ever to develop high-quality healthcare applications or hack existing tools on your own.
New Fablabs, maker spaces and other digital manufacturing spaces are opening their doors the world around. What could this growing maker movement mean for the healthcare domain? What is the influence of digital manufacturing on the (re)production of personalised care applications? During this edition of the workshop series 'Critical Making' we will discuss these questions.
Are you interested in making your own healthcare application with digital fabrication? Everyone is welcome during this workshop!
This workshop is mixed English and Dutch spoken.
Limited places available for this workshop. Entrance fee is € 5.
Programme
19:30 Doors open
20:00 Welcome and introduction
20:10 Workshop DIY healthcare: for all, by all
21:00 Presentation on the project Made4You and discussion about the maker movement and the healthcare domain.
21:30 Continue workshop
22:30 Reflection and drinks
23:00 End
About Made4You
Made4You is a three-year European project in which an international learning community of makers, care recipients, and healthcare professionals design and develop personalised care applications together. Care applications will be gathered, shared and reproduced. All knowledge, user experiences and design improvements will be available for the public.
About 'Critical Making'
'Critical making' is a series of workshops for and about makers. For each workshop, we invite a maker, thinker, inventor, designer or artist and have a discussion. After that we start making in our Fablab.
This project has received funding from the European Union's Horizon 2020 research and innovation programme under grant agreement No. 780298.