3-4-13 17:00 - 3-4-13 22:00
Waag, Nieuwmarkt 4, Amsterdam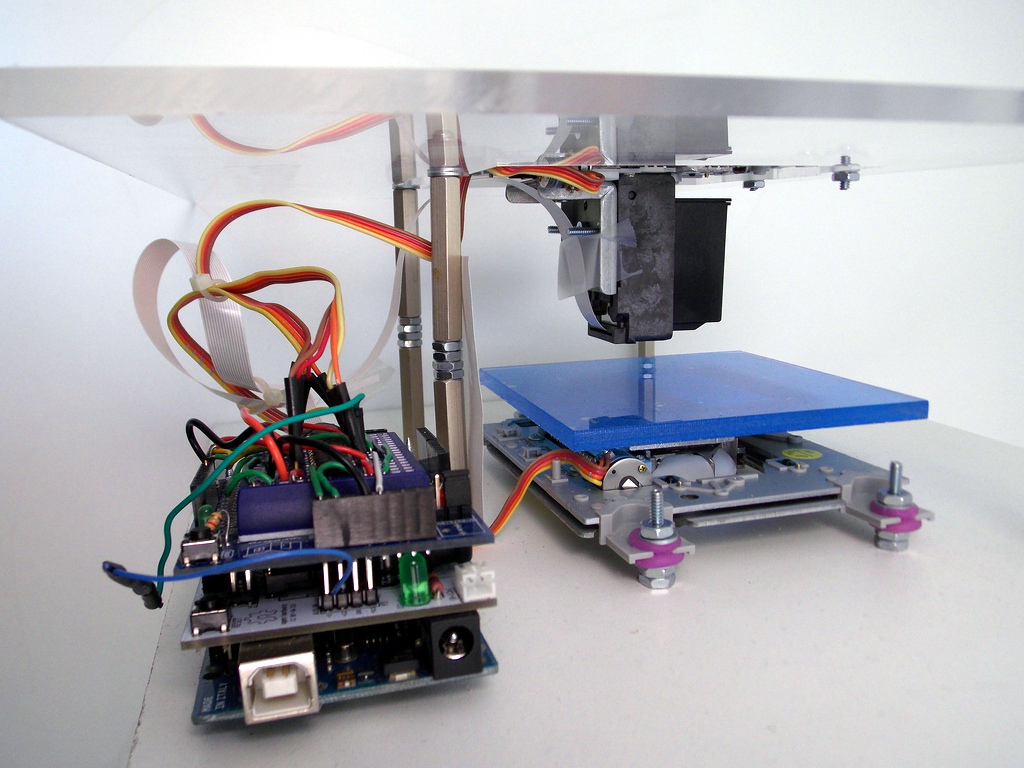 📷 Patrik/BioCurious (BY)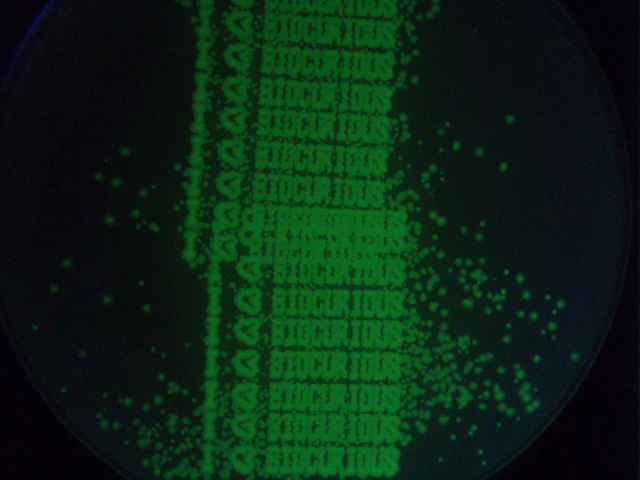 📷 BioCuriious (BY)
Making and making sense of printing living and decorative patterns
At Instructables.com, an instructable by BioCurious appeared that attracted a lot of attention: a DIY BioPrinter. Bioprinting is printing with biological, living cell materials.
You can build the BioPrinter for the incredibly low cost of USD $150. This hack involves combining parts from a leftover inkjet printer, used CD drive, inkShield and an Arduino to control the device. After completion, you'll be able to print living cells in 2D patterns. Now comes to question what to with it. What to print? Does it print? And what to do with the 'prints'?
Join our 4th edition of Do It Together Bio! We'll be making a DIY BioPrinter and printing micro tapestries of living and decorative patterns. This hands-on session is accompanied by (remote) presentations from the art and science field:
Dr. Jordan S. Miller (Philadelhia, USA)
Known from Bioprint ("Tissue engineering via Inkjet Printing")
Allison Kudla (Seattle, USA)
Known from Growth Pattern
Jelle Boomstra (Utrecht, NL)
Protospace
Branislav Misovic (Leiden, NL)
Leiden University Medical Centre
Program
18.00 Bring your own meal (we have plates, forks, spoons and drinks)
19.00 Welcome and intro
19.15 Start working on/with the Bio Curious bio printer and/or with an Ultimaker adaptation
20.45 Presentation of artistic use of a BioPrinting method by Allison Kudla
21.05 Presentation by Jelle Boomstra and Branislav Misovic about (open hardware) developments of BioPrinters and Bioprinting
21.25 Further discussion or further experiments (tbd)
22.30 'Bar' open
When?
NOTE: This event is postponed from March 20th to April 3rd!
Wednesday 3 April 2013
18:00 – 23:00 hrs
Where?
Waag
Nieuwmarkt 4
1012 CR Amsterdam
Do It Together Bio is supported by Mondriaan Fonds and SNS Reaal Fonds. Do It Together Bio is part of KiiCS (Knowledge Incubation for Innovation and Creation for Science) that is supported by the EU; 7th Framework Program.