25-9-20 09:00 - 27-9-20 23:59
Theatrum Anatomicum, Waag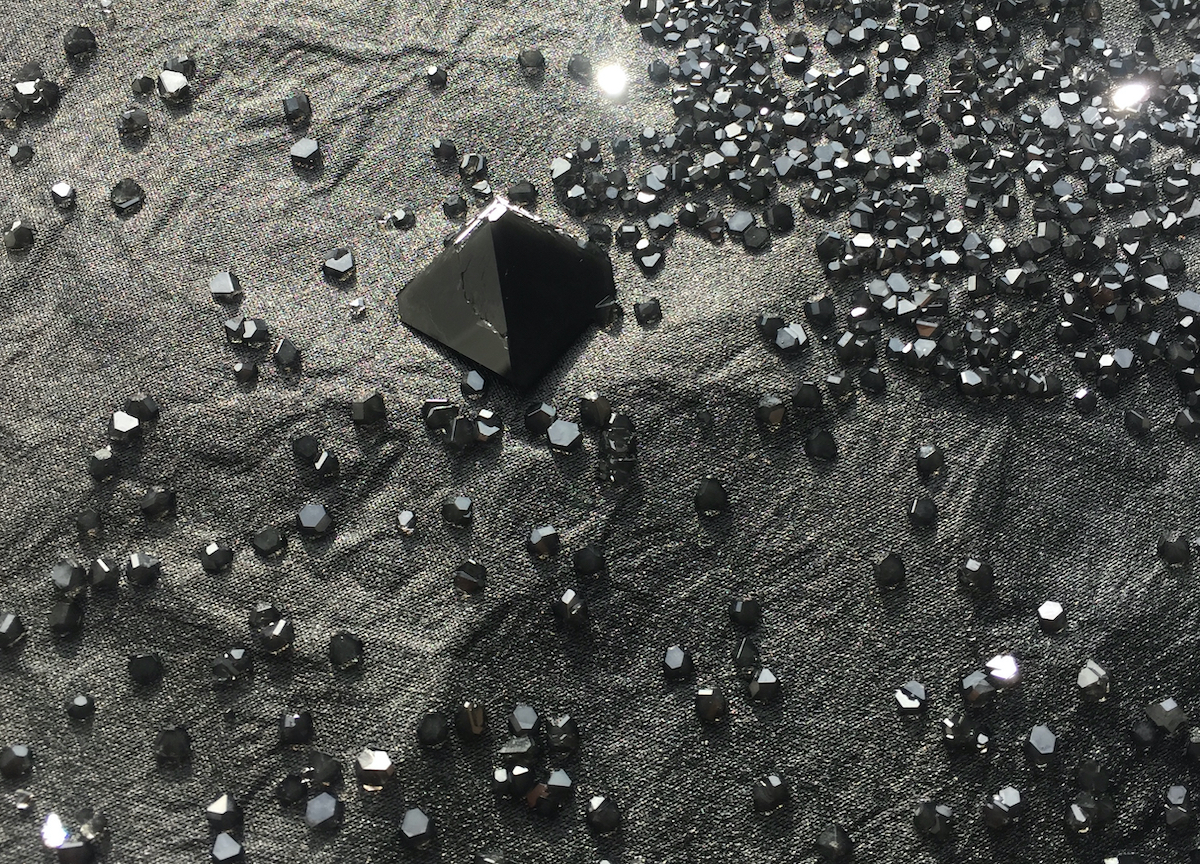 📷 Charlotte Bakkenes (©)
Traditionally, craftsmanship is characterized by a combination of knowledge that is acquired through the mind and hands. It is developed through experience and often transferred from master to apprentice. The ability to deliver high-quality work requires professional knowledge, skills, creativity, attention and ambition. 
In collaboration with TextileLab Amsterdam, Charlotte Bakkenes researched the possibility to innovate traditional craftsmanship techniques, resulting in six rich sculptural fashion looks, whilst expressing her fascination and love for architecture. The utilization of technology and digital fabrication techniques gave her the opportunity to reinterpret crafts and develop innovative materials, processes and techniques. 
The work proposes an alternative view on the current fashion system, in which waste, greed and speed give the unsatisfied feeling that is harmful to people and their environment. By carefully constructing a dialogue between unconventional materials and a couture-oriented perspective, Charlotte Bakkenes acquires new sustainable depths, giving shape to an unexpected refined richness and abundance. 
Craft in Abundance is exhibited in the Theatrum Anatomicum in de Waag from 25 to 27 September. 
We kindly ask you to reserve a time slot for this exposition. A maximum of 8 visitors is allowed inside the Theatrum Anatomicum of Waag per slot. The time slots will last 30 minutes each, which includes walking in and out of the building. This means visitors will have (at least) 20 minutes to visit the exposition.
Because of COVID-19, please be sure to comply with these measures at all times:
Do you have health complaints (coughing, sneezing, throat pains or fever), and/or do you live with someone who has been tested positive for corona? Please stay home and follow the exposition through livestream, for which details will be published here.
Reserve one of the time slots and please be sure to arrive on time. The maximum amount of people allowed into Waag is 8.
Please disinfect your hands upon arrival and make use of the gloves that are handed to you.
Please ensure to keep at least 1.5 meters distance from all visitors and staff, at all times.
It is optional to wear a facial protection mask upon entering Waag.