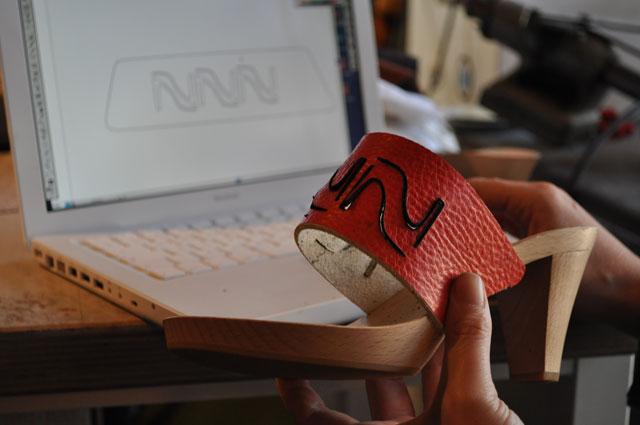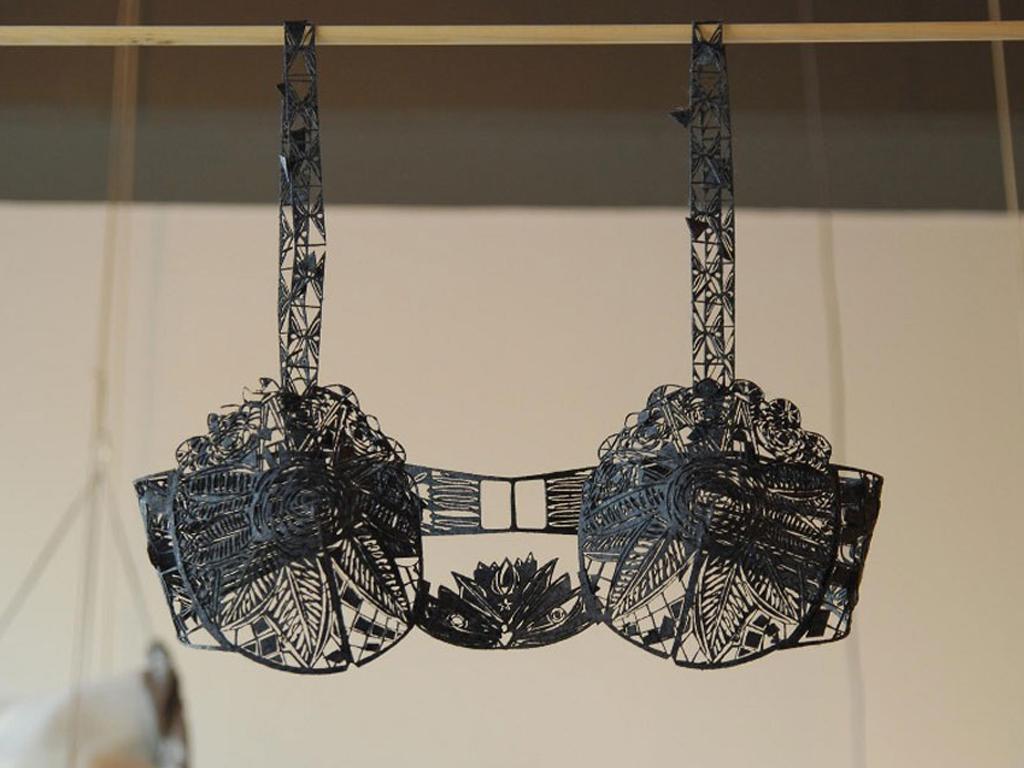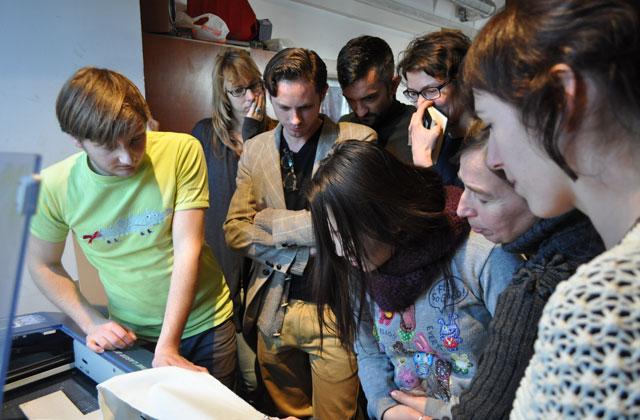 2013-01-26T00:00:00+01:00
2013-01-26T00:00:00+01:00
Hypercrafting Fashion
Design your wardrobe in our Fablab
During the workshop Hypercrafting Fashion you get the chance to experiment with fashion and shoe design in Waag's Fablab, where craftmenship and digital production come together.
The work of Antoine Peters, who will give a short introduction, will be the main inspiration for this workshop. Other sources of inspiration: paper cutting by Beatrice Coron and the South African artist Kara Walker or stencil art by Banksy and Hugo Kaagman. After a visually stimulating introduction we start working!
You can engrave fabrics and leather with illustrations or experiment with different techniques on the lasercutter. Our Fablab experts explain the technical possibilities and guide you through the experiments. You will create a "sample book" with your own materials and designs to enable you to work independently in the Fablab.
Program
Introduction of Antoine Peters about his works and his experiences with the FabLab
An introduction and explanation of the Fablab and the machines.
Discussion of work and experiences of fashion and shoe designers who make use of Fablab for their work.
Hands-on experiments with materials and equipment. Three experiments with machining of fabric and/ or leather. You collect the information about materials, the technical process and information on the settings of the machines.
What will you learn?
After the workshop you'll be able to:
Get started independently in a Fablab
Connect new creative principles to your work practice
About Fablab
A Fablab is a space with high tech equipment for making prototypes and models, following the concept of Neil Gershenfeld of MIT Center for Bits and Atoms. The Fablab encourages people to translate their ideas into physical prototypes and new products and to share knowledge and designs. Fablab has developed into a worldwide network of standardized soft - and hardware, in which people develop and exchange ideas and creations. The FabLab works according to the open source and open content (Creative Commons) principle, so results are shared on the Fablab website.
Costs
The costs for this workshop are € 225,- euro ex VAT (€ 47,25). We have reserved a couple of seats for students. They will receive a discount of 30%. The maximum number of participants is 16.
When?
Saturday January 26, 2013
11:00 - 17:00 hrs
Where?
Fablab Amsterdam
Nieuwmarkt 4
1012 CR Amsterdam
(This event was originally scheduled for 18 November 2012).