CRISP Selemca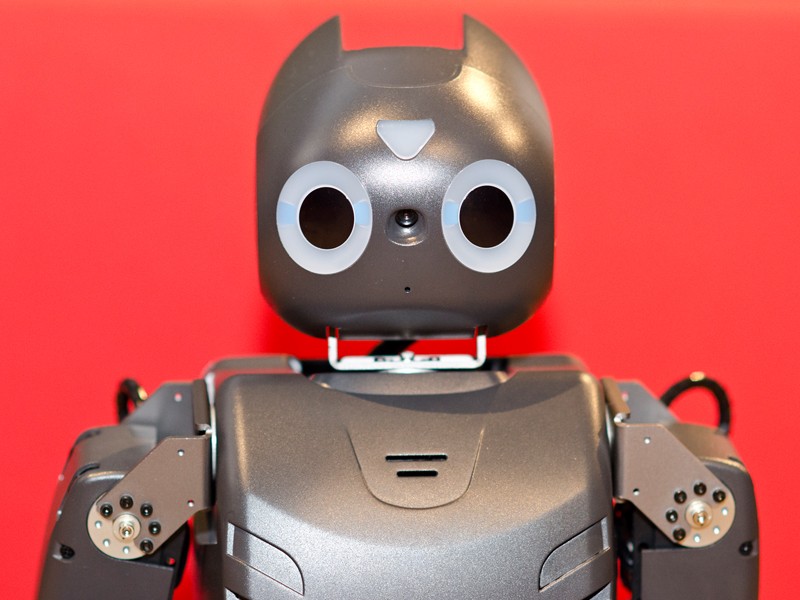 The project Services for Electro-mechanical Care Agencies (SELEMCA) was about establishing a trans-disciplinary design theory of human-android interaction by investigating the human affective system and emotion regulation.
The increasing demand for care services for the elderly and those with mental health disorders cannot be solved by productivity improvements alone. Many of this group are hospitalized or residents of care centres and nursing homes. This target group requires intensive care-giving, administrative care, as well as physical, cognitive and psychological support.
A new approach is the use of creative technological solutions to supplement and replace existing care-services. These solutions include agents, robots, ambient and virtual worlds; mechanotronic robots that we call Caredroids - PSS systems that create a better fit between carer and patient.
Services for Electro-mechanical Care Agencies (SELEMCA) envisaged three types of Caredroids, each providing a different service: medical questionnaire and form filling help; matchmaker between carer and patient; and lastly, a robot care deliverer, for example for exercise, medicine coaching and virtual therapy.
What questions had to be answered?
Teams from 5 universities and industry partners worked together to address these questions:
How do business and product service innovations with regard to Caredroids lead to better return on investment, higher effectiveness and customer satisfaction in the healthcare domain?
How do users of Caredroid experience these novel product-service combinations – both in terms of having humanoid company and as interactive healthcare tools?
How to improve the relationship between Caredroids and humans in terms of aesthetics?
How to establish trust in the application of Caredroids in the medical domain?