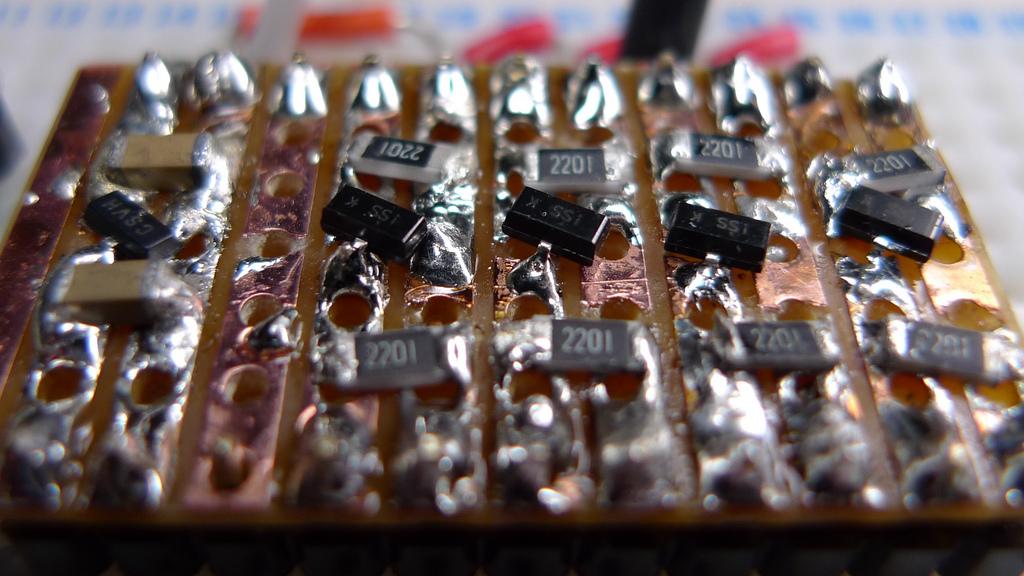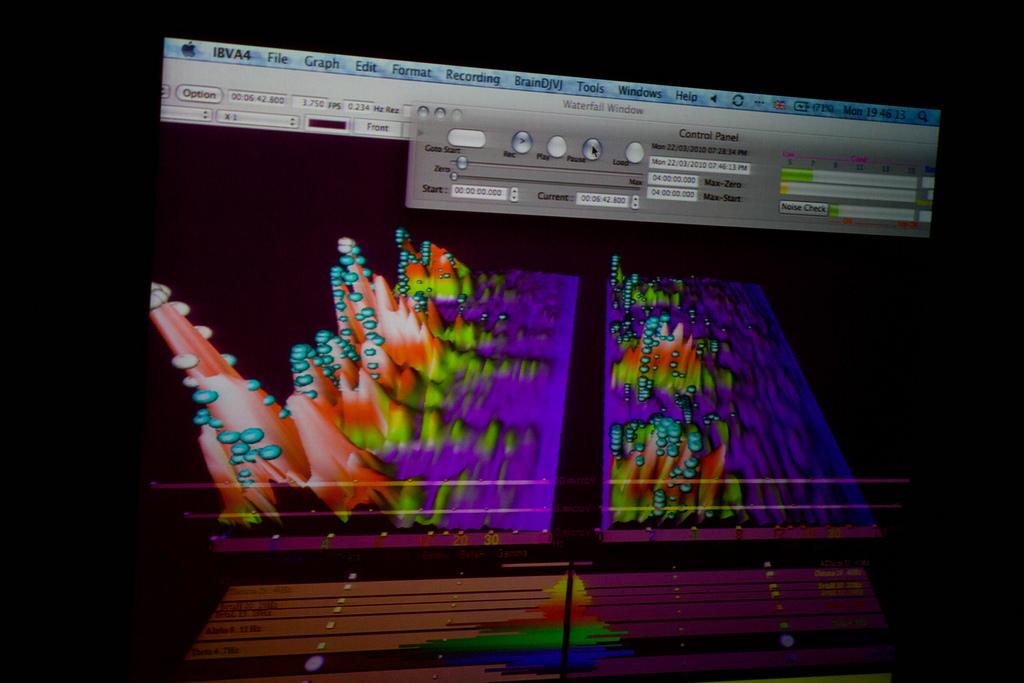 2014-03-28T15:00:00+01:00
2014-03-29T17:00:00+01:00
ICT and Art Connect: Economies of Art and Technology Collaboration
Economies of Art and Technology Collaboration: Politics, Ethics, Power and Propaganda
An ICT and Art Connect Event by Waag
Are you interested in what happens at the intersection of art and information technology? Discuss, experience and co-create with leading artists, technologists and thought leaders during our ICT and Art Connect event: Economies of Art and Technology Collaboration: Politics, Ethics, Power and Propaganda.
Bringing together of art and technology takes place under the assumption that it leads to better art and better technology that is, above all, more human centered. This holds economic promise, as human centered technologies have increased market potential. The arts are now being asked to look beyond traditional forms of public funding and make a case for their 'value'. This event will critically interrogate these assumptions and look at ways in which artists and technologists can develop successful collaborations which are viable and sustainable.
Our keynote speakers give talks about their work, careers and experiences around the theme. At the same time we host practical activities and opportunities to network and develop collaborations. Harlan Levey talks about his perspective from the commercial gallery sector and working with the EU. Mitch Altman explains how to make a living from doing what you love and how he split from Makerfaire because they accepted funding by DARPA (US Defence Dept). Matt Adams is part of the international artists group Blast Theory and speaks about art & money following his fascinating blog post. 
Symposium program
(Friday 15.00 – 17.30, drinks until 18.30)
Presentations and discussion around themes such as the issues and benefits of collaboration, autonomy vs. commercial interests, interaction, politics and new economical principles.
Lucas Evers - Waag, The Netherlands (introduction)
Gerfried Stocker – director Ars Electronica Festival, Linz, Austria (remote presentation)
Matt Adams – Blast Theory, London, England
Edwin van de Heide – artist, Leiden Institute for Advanced Computer Science (LIACS), Leiden, Netherlands
Mitch Altman – Founder of Noisebridge Hackspace, Cornfield Electronics and co-founder of the first Makerfaire, San Francisco, US
Harlan Levey – HBL projects, Brussels, Belgium
Jacco van Uden – Lector Change Management at The Hague University of Applied Sciences, The Hague, Netherlands
Moderated by Anna Dumitriu and Lucas Evers (Waag).
Performance
(Friday 20.30 – 22.00, drinks until 23.30)
Luciana Haill – Augmented consciousness 
Luciana Haill is an artist using portable brainwave monitoring technology to record brainwaves (EEG) in non-clinical environments. She augments live (EEG) during different Altered states of consciousness (ASC) into amplified sensory installations, these include trance, Flicker-induced hallucinations, meditation and Lucid Dreaming.
She combines alchemy, science and psychic creativity, her performances evoke scenes from previous dream encounters in art and science. She is currently developing 'Hybrid Morphology' a Lucid Dream intervention inspired by the female surrealist painter Remedio Varos, through augmenting and sonifying  EEG patterns collected during dream recall interviews from participants. She is currently 'Head of Augmented Consciousness' for The Institute of Unnecessary Research in Brighton and Visiting Research Fellow in Sussex University in the department of Informatics.
Luciana also hosts Lucid Dream Experiential events, teaching ways in which lucid dream practice and rehearsal can help improve your skill-set and creative output in waking life. Scientific research into the neural correlates of dream 'lucidity' have revealed a fascinating realm of lucid dream function and quite astounding possibilities. She has appeared on TV and Radio triggering 3D spatialised sounds via brainwaves. 
Symbiotic Machine – Ivan Henriques, Raoul Frese
In collaboration with scientists from the Vrije Universiteit Amsterdam, Ivan Henriques developed a prototype for an autonomous photosynthetic bio-machine which harvests energy from photosynthetic organisms, applying this energy to movement to be able to collect photosynthetic organisms again. This bio-solar machine will create a symbiotic system with the environment where it is located, which detects, collects, carries and processes these organisms autonomously, amplifying the energy obtained from them using a floating mobile robotic structure. These micro organisms can be found in ponds, canals, rivers and the sea, which are a potential source to feed the Symbiotic Machine. The environment where it is located can be cleaned as in the case when harmful algae blooms.
During two months the Symbiotic Machine lives in an aquarium in the Glass House, at Amstelpark Amsterdam, where it feeds itself algae. For the occasion it ICT & Art Connect a demonstration is given at the Waag building. Symbiotic Machine is developed in collaboration with Raoul Frese and Vincent Friebe, scientists of VU Amsterdam Laser Lab, physicist Michiel van Overbeek and engineer Leydervan Xavier from Cefet/RJ (Technological School from Rio de Janeiro, Brazil) and invited by Zone2Source. This project was only possible with support from Stichting DOEN.
Workshop
(Saturday 11.00 – 13.00 / 14.00 – 17.00, drinks until 19.00)
Edwin vd Heide, Michka Melo, Mitch Altman and more.
Day two will build on the discussions from day one, and feature more keynote speakers, as well as including plenty of time for debates, discussion, networking and advice on developing collaborations. You will also be able to participate in Mitch Altman's famous "Soldering is Easy" workshop where you will learn expert techniques from the master hardware hacker and create your own interactive 'Trippy RGB' waves from kits available from Mitch on the day for € 10 (please bring exact cash). Learning from this event about the issues facing those in art/science/technology collaborations will be directly fed back to the policy makers in the European Union. Participants can select on the the following options during the day:
Early soldering workshop 11.00 – 13.00
Afternoon soldering workshop 15.00 – 17.00
Early workshop 11.00 – 13.00:
- Presentation Edwin van der Heide - artist, Leiden Institute for Advanced Computer Science (LIACS), Leiden 
- Presentation Michka Melo – creative (bio)engineer at fo.am
- Workshop: networking and advice on developing collaborations, lead by Anna Dumitriu and Lucas Evers
Afternoon workshop 14.00 – 17.00:
- Presentation Mitch Altman - Founder of Noisebridge Hackspace, Cornfield Electronics and involved in the Maker Fair from its very early days, San Francisco, US
- Workshop: networking and advice on developing collaborations, lead by Anna Dumitriu and Lucas Evers 
- Bio Strike (ICT & Art Connect Residency) presentation from Future Everything, Manchester (tentative)
About ICT & Art Connect
ICT & Art Connect sets out to bring together artists and technologists to explore new ways of working. Collaborative acts of co-creation, together with an open and multidisciplinary discussion, will foster the bringing together of art and technology. The initiative stems from the EU FP7 funded support action FET-Art, addressing the FET (Future Emerging Technologies) objective of the FP7 ICT Theme.
This project builds further upon the Future of Art and Science Collaborations series that kicked of at the Leiden Lorentz Center in October 2013 and is supported by the Mondriaan Foundation and Stichting DOEN.
We recommend that participants attend all sessions, however it is also possible to book for sessions separately.