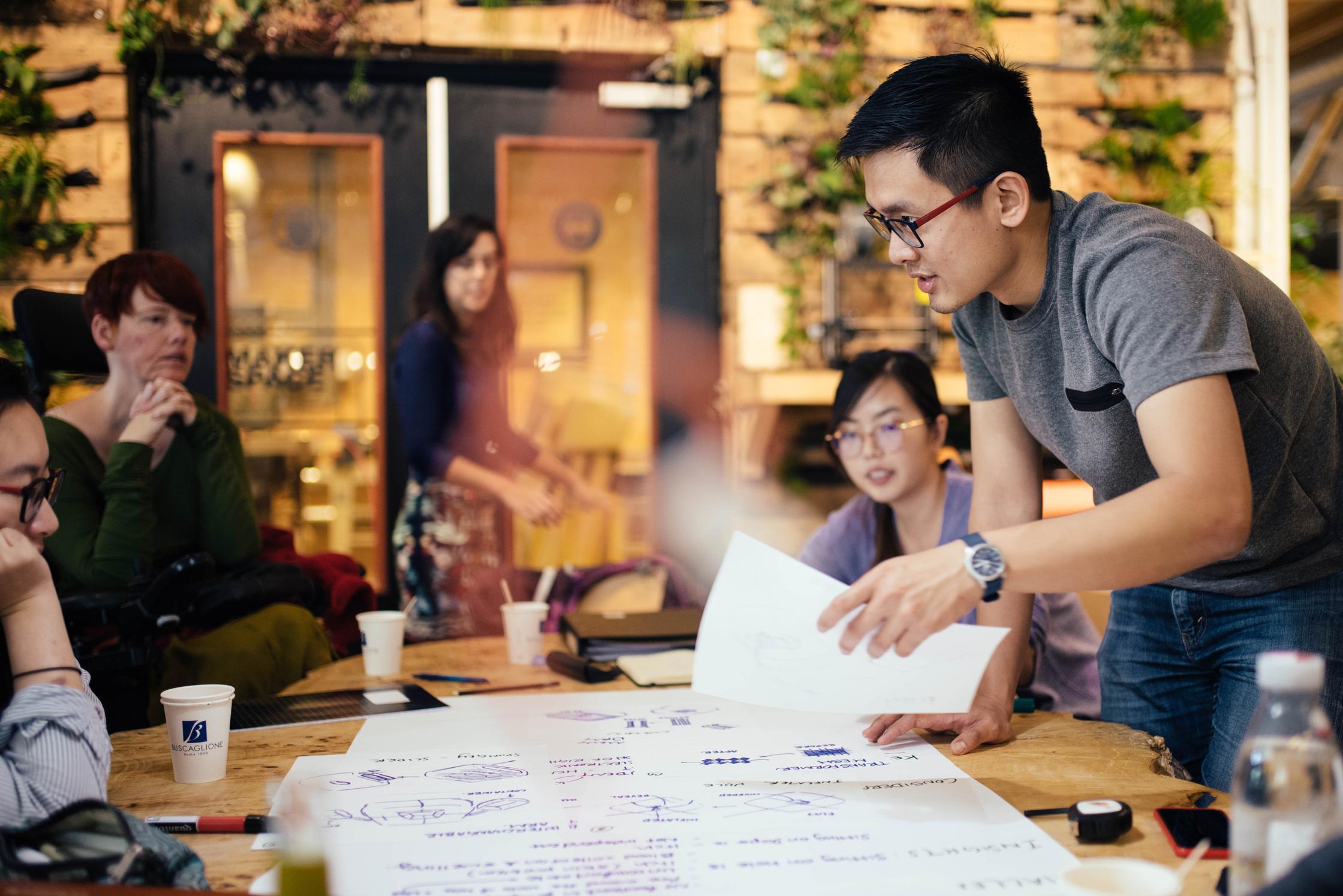 2020-01-16T18:00:00+01:00
2020-01-16T22:00:00+01:00
MakeHealth Open Evening
MakeHealth organises a MakeHealth Open Evening every month, focusing on one project. In four hours we design, thinker, code and prototype solutions for one specific health care challenge. This time, we focus on Quali-Fire, a project for people who suffer from multiple sclerose (MS).
"My challenge is to find a way to monitor symptoms of MS, by researching external markers for inflammation. Having better insight in external factors could allow me to adapt my lifestyle and to prevent future inflammation."
- Participating patient
Quali-Fire's prototype contains a wearable sensor, which measures the frequency of spasms and the muscle's stiffness. The sensor therefore measures temperature through infrared. A commercial bloodtest, based on detection of proteins, supplements the data of the sensor. Based on these data, Quali-Fire's prototype can monitor inflammation in an early stage. 
Take part in this open evening to work together on a new version of the hardware, the design or the software within the Quali-Fire project. Designers, engineers, programmers, future users and anyone who is fascinated are invited to take part and help in any way. Together, we can improve the lives of others.
The event will be in English. Depending on the audience, it can be changed to Dutch. 
Join us January 16th and bring your expertise, laptop and good ideas.
We start at 6 pm, with pizza!
Entrance free. Register here.