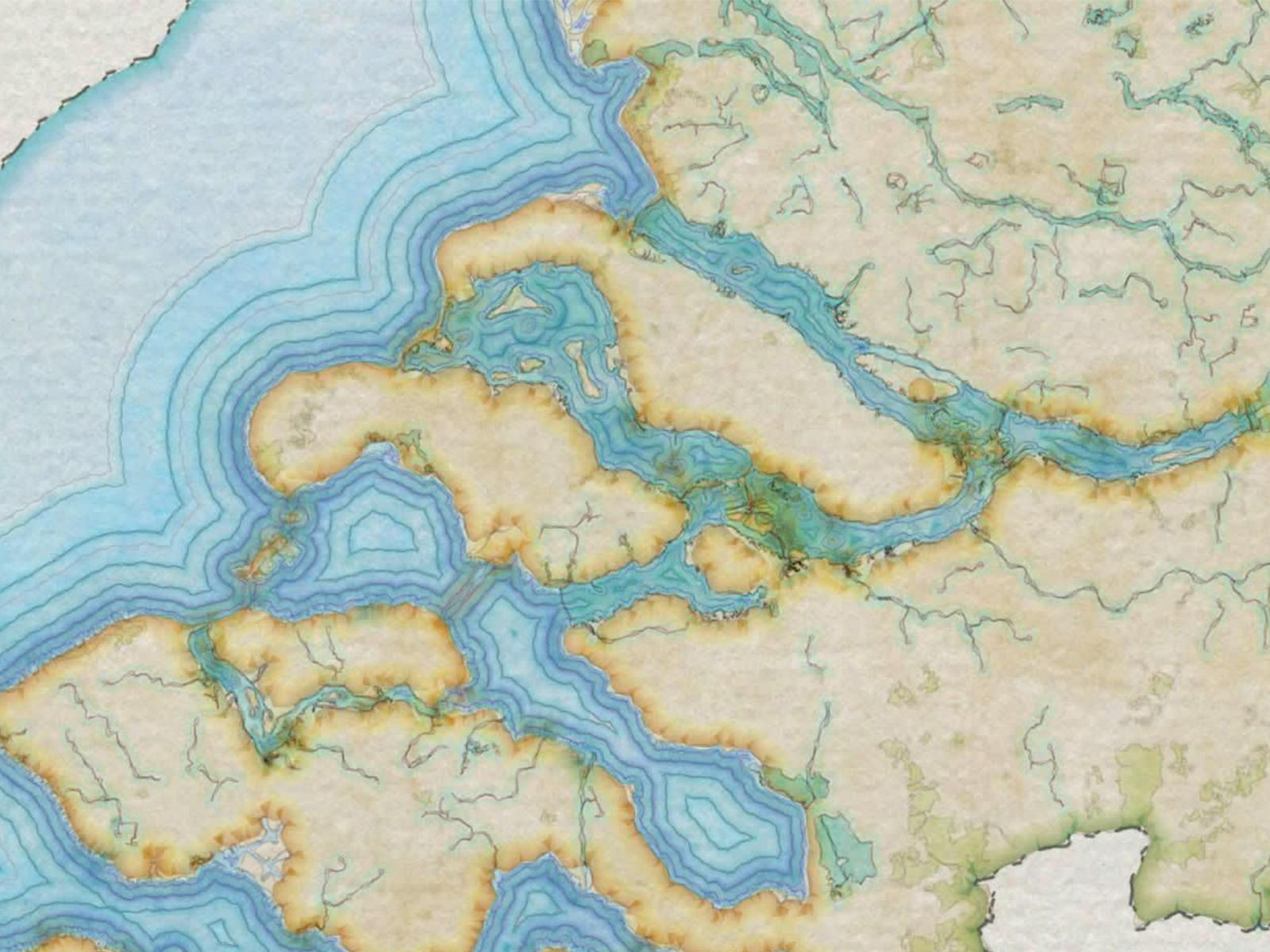 2018-09-19T18:30:00+02:00
2018-09-19T23:00:00+02:00
Maptime #21 with John Nelson
John Nelson is a cartographer with Esri in Lansing, Michigan (US). His background is in geography and social science, and a tinge of art. He creates maps and content and shares these map-making resources to the public. He writes and speaks about visualisation and design, and occasionally software user experience.
During this Maptime he will share some of the thinking behind making digital maps in a hand-painted aesthetic, and create a couple maps using these techniques. He will provide links to data and materials so attendees are welcome to follow along in the software of their choice.
Maptime is hands-on! So bring your laptop, mouse, sketchbook and pencils!
Feel free to talk to John, show him you own projects and ask him all your questions over some beers! Maptime is BYOB (and food). Tea and coffee is provided, but you're welcome to bring your own beer, drinks, snacks or dinner to the Waag.
Do you want to know more about John Nelson?
https://twitter.com/John_M_Nelson
https://adventuresinmapping.com/
How-to blogs: http://esriurl.com/Nelson
Story maps: http://esriurl.com/JohnNelsonStories
English spoken.
Follow Maptime on twitter @maptimeAMS and at code.waag.org/maptimeAMS 
More information about Maptime at: maptime.io.
Temporary Autonomous Zone
Our Temporary Autonomous Zone evenings provide external parties with the opportunity to take over the Waag building for a night and organise their own programmes. During these evenings, we provide other organisations, groups and initiatives focused on themes related to Waag's own values with a place to try out their new programme with a broad target audience.