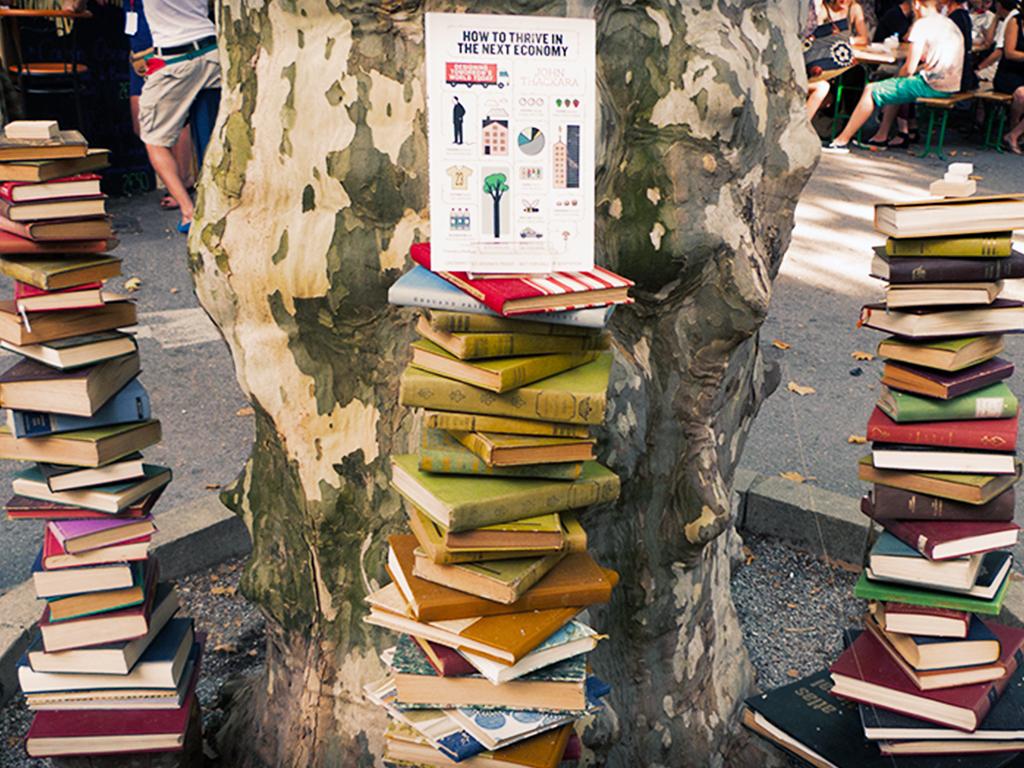 2015-10-30T16:00:00+01:00
2015-10-30T19:00:00+01:00
Meeting John Thackara: a lab for change makers
What is an economy actually for? Instead of an obsession with stuff, money, and endless growth, John Thackara's newest book How to thrive in the next economy? describes social practices that do more with less, and cherish all-of-life, not just human life.
Wanted: change makers
For this expert meeting we invite all social change makers, inventive life hackers and enthusiastic self-organized communities. Together we will talk about the power of small actions to transform the bigger picture. John Thackara himself will host the afternoon on October 30th. But there is also plenty of room for you to exchange visions and experiences with like-minded people. Whether you are a seedsaver, e-bike courier, care farmer or money designer: during this program, everyone is an expert on how to thrive in the next economy.
To do things differently, we need to see things differently
Inspired on the chapters of Thackara's book we discuss the ways projects are connecting together as social and ecological systems: food commons, social farming, fibersheds, cycle commerce, and care cooperatives. These arrangements add up to a new kind of social infrastructure for the next economy: local money, mutual aid, platforms for sharing, commoning, and earth law.
This event is English spoken. Moderated by Frank Kresin (Research Director Waag).
Bring something! 
We don't ask you to pay for this event. Since this evening will be all about the next economy, we want to do things a bit different. Instead of buying a ticket at the door, we ask you to bring something to share or exchange with other visitors: from home baked cakes to drawing skills or handy objects you don't use that often. Delicious food & drinks are of course also very welcome. Be inventive!
Want to join? Make sure to register below.
This event is a collaboration between Waag and Pakhuis de Zwijger.