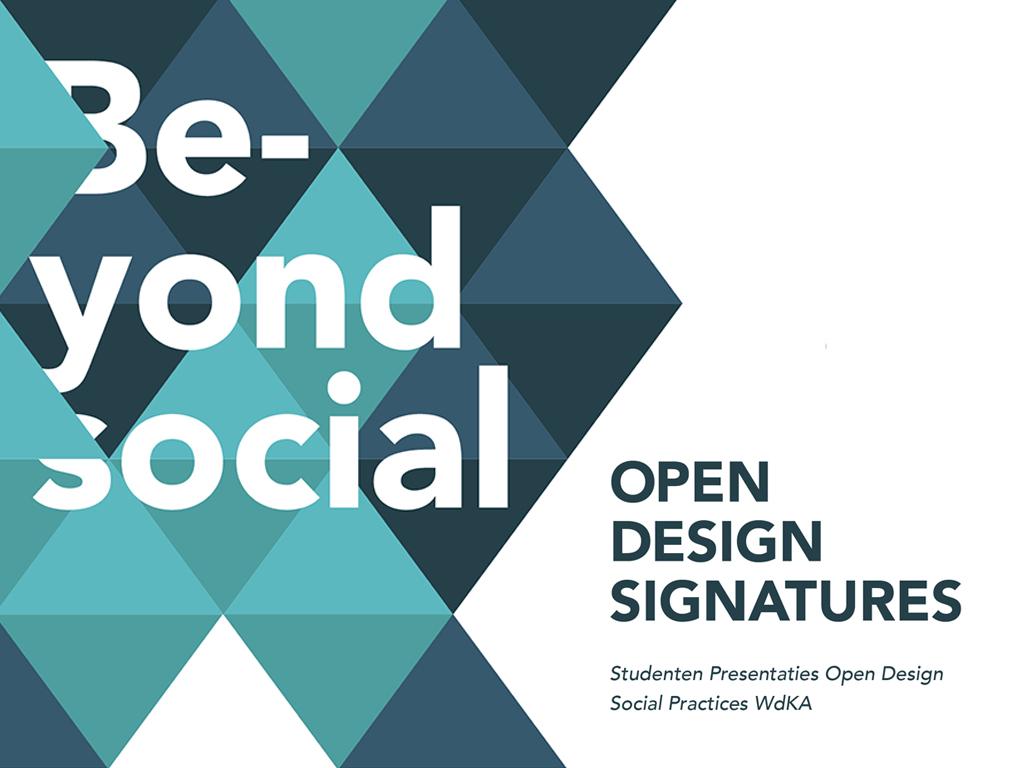 2015-02-03T19:00:00+01:00
2015-02-03T22:00:00+01:00
Open Design Signatures
On February 3rd, 2015 students of the Open Design minor at the Willem De Kooning Academy in Rotterdam will present their work at the Nieuwe Instituut. Open Design is an approach that opens up both product and process, and radically changes the roles and responsibilities of designers. Come and see how WdKA students have explored their position in both artistic and social open projects.
The presentations are part of the larger event called 'Make it Work'. a public event from The Willem de Kooning Academy and Het Nieuwe Instituut with presentations, debate & magazine launch. For more information about the programma, please visit: http://wdka.nl
With the minor Open Design, Waag, Creative Commons Netherlands and WdKA introduce a new design platform for art and design education. Questions of fundamental importance for future of the design landscape in the minor are: What means authorship within Open Design? How to apply digital fabrication techniques and methods to your design. What does it mean to involve users in the design process?