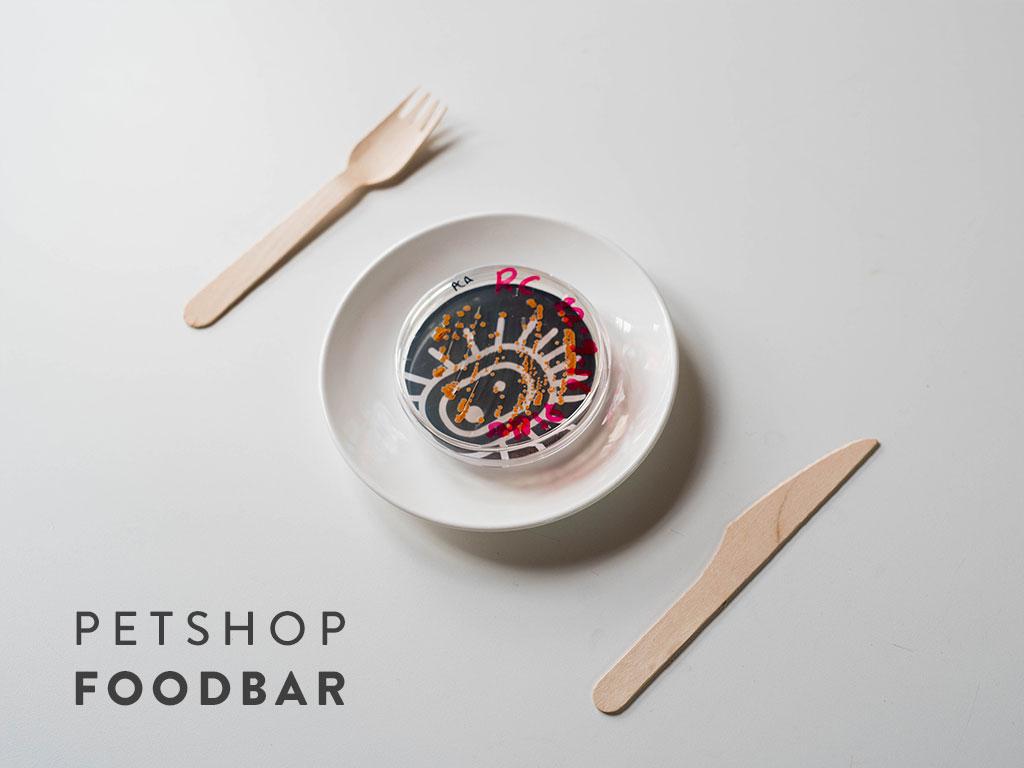 2016-11-24T19:30:00+01:00
2016-11-24T22:30:00+01:00
Pet Shop Food Bar: (super)food cooking workshop
The Pet Shop Food Bar presents the Superfood Cooking workshop, one of the few cooking workshops that opens its kitchen doors to our tiny microbial friends. So break out the chef's hat and prepare for an evening filled with trials and experimentation with your soon-to-be favourite superfood recipes. If we're to believe all the disinfectant commercials out there, microorganisms don't belong in the kitchen. But, of course, some microbes are quite welcome in our food. Join us during the Superfood Cooking workshop if you're curious about how bacteria can make an excellent sous chef.
Cocktails? Smoothies? Pancakes? Handmade candy? You name it, our microbes are here to help! During this workshop, you can even bring your own homegrown algae to our kitchen. And you'll learn which bacteria pair best with other foods.
Pet Shop Food Bar
Waag is opening its pop-up microbial pet shop in Amsterdam's city centre once again. After three successful events, at Dutch Design Week, Museum Night Amsterdam and the Red Light Pet Shop in the heart of Amsterdam's red light district, it's time to find out how our micro-pets can contribute to the future of our food.
Grab a superfood breakfast at our Pet Shop Food Bar; surprise your friends with some homemade spirulina candies; or learn about how bacteria contribute to our food, flora, and food intake. Our collection of bacteria, fungi, and algae is available for purchase at the Pet Shop Food Bar. In our workshop series, we will research the possible effects our biobank might have on future food trends.
The Pet Shop Food Bar is organized in cooperation with BigPicnic, a collaborative project between Waag and 15 botanical gardens that focuses on food security in the future. Because what do we really know about our food? What does it mean that farming is becoming more one-sided? And could something as simple as bacteria help us? In the Pet Shop Food Bar, we will examine the roles biotechnology, mircoorganisms, and bacteria can play in shaping the future of our food.
Fee € 15,- 
The Pet Shop Food Bar is open from 3 November till 26 November: Tuesday -Saturday from 11:00 till 17:00.