Pet Shop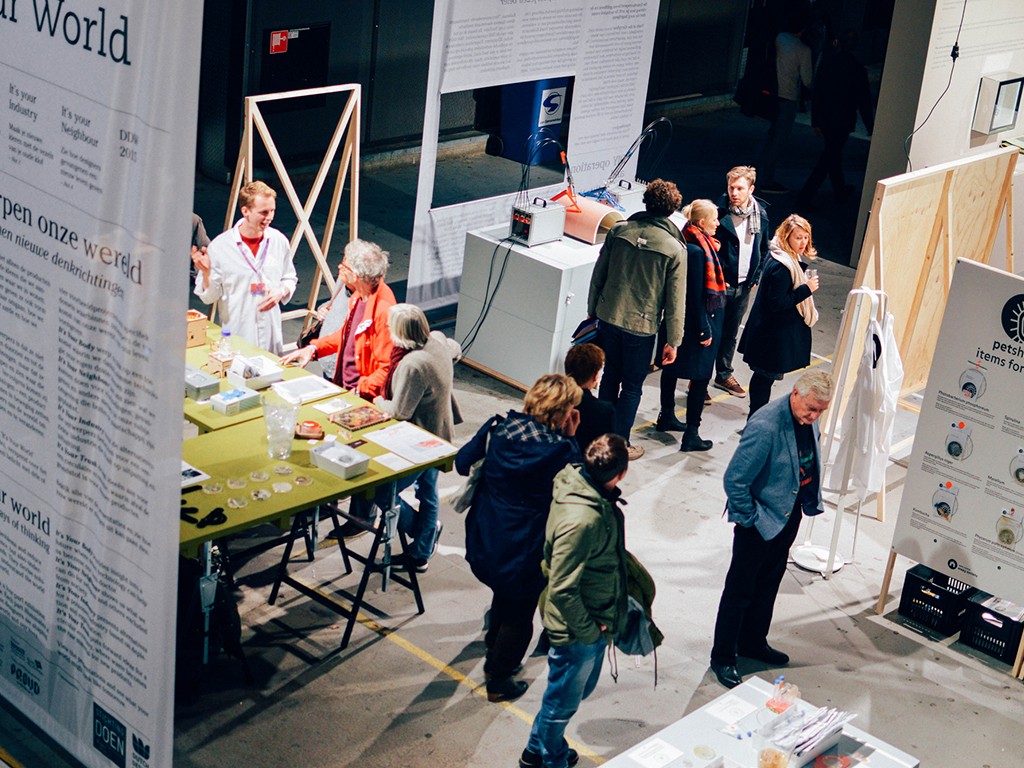 Waag has a biobank full to bursting with friendly, adorable micro-organisms. During the DDW 2015 and the Museum night 2015 in Amsterdam, their microbes were on sale for the first time. Bacteria, fungi, molds, yeasts, and algae. You could buy these tiny cuties as micropets and experience the fun reward of caring for these tiny creatures. Wake up every morning and be welcomed by the enthusiastic growth of your flock!
Learn how to take care of night-owl photobacteria, cool-cat spirulina, or fluffy fungi (the golden retriever of micropets)—and they'll treat you well in return. Yes! It pays to invest in the relationships with your smallest friends. Get to know their strengths and make them work for you. Some of them might even eventually take care of you and protect you.
Pet Shop was not just a way to find reimbursement for costs. Waag strives to make biotechnology more accessible to society. Our lab is housed in the tower of one of Amsterdam's medieval buildings and is full of incubators, petri dishes, and microbes. In our Open Wetlab, we (along with artists, hackers, designers, activists and scientists) work to open up biotechnology.
Waag has been working to open up closed systems since 1994 with the advent of their "digital city" (the first public, social use of the internet in the Netherlands). Since then, the organisation has dedicated itself to a philosophy of opening up the black boxes of closed technology: software, hardware, and even methodologies.
Pet Shop was created by a team of makers from Waag after an original idea of María Boto Ordóñez.