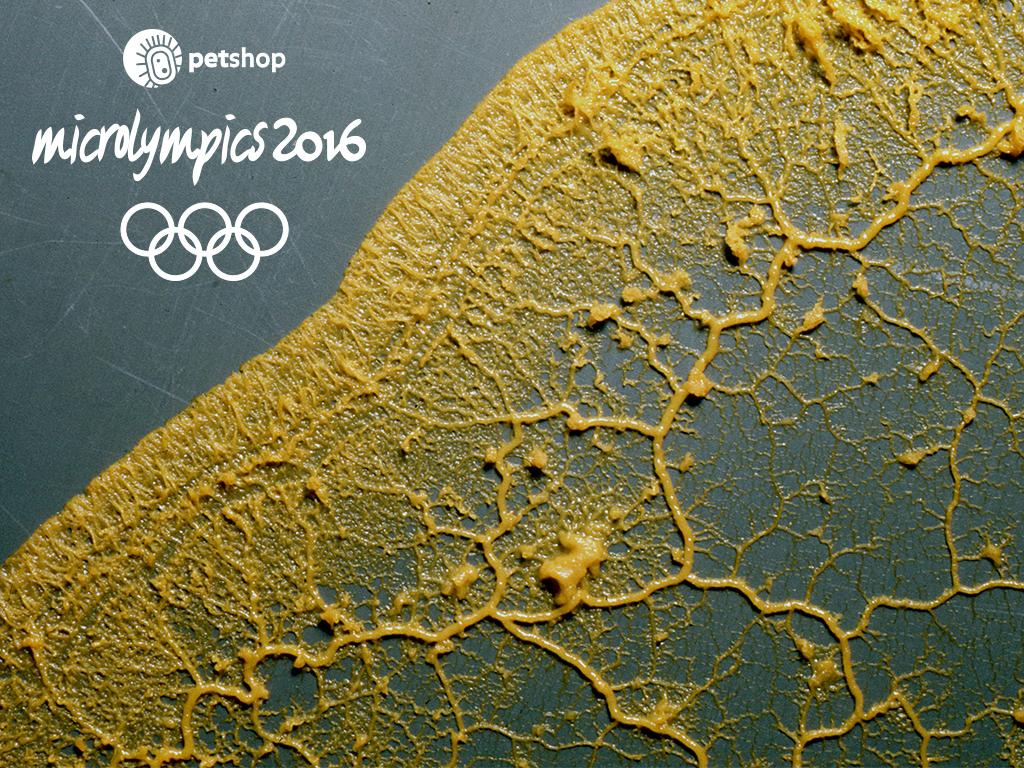 2016-08-05T17:00:00+02:00
2016-08-05T17:00:00+02:00
Pet Shop Microlympics started
Waag and Motherboard will host the Microlympic Games: the most and least exciting sports event in the world, where microbes play the key role. At our very own Red Light Pet Shop at the Schatjes Gallery, we will let three slime molds battle each other in a painfully slow race, which will be broadcasted live (day and night) on Motherboard.
Ready, set slime mold!
The whole thing is probably going to take a while — we actually have no idea how long this is going to take — and will end when one of the slime molds (Physarum Polycephalum) will eventually grow over the finish line.
The race will start Friday afternoon, and we're having a opening ceremony at 18:00 and onwards, at the Red Light Pet Shop (located at the Schatjes Gallery). There will be some beer, bring some nice people if you like and watch the slime molds race!