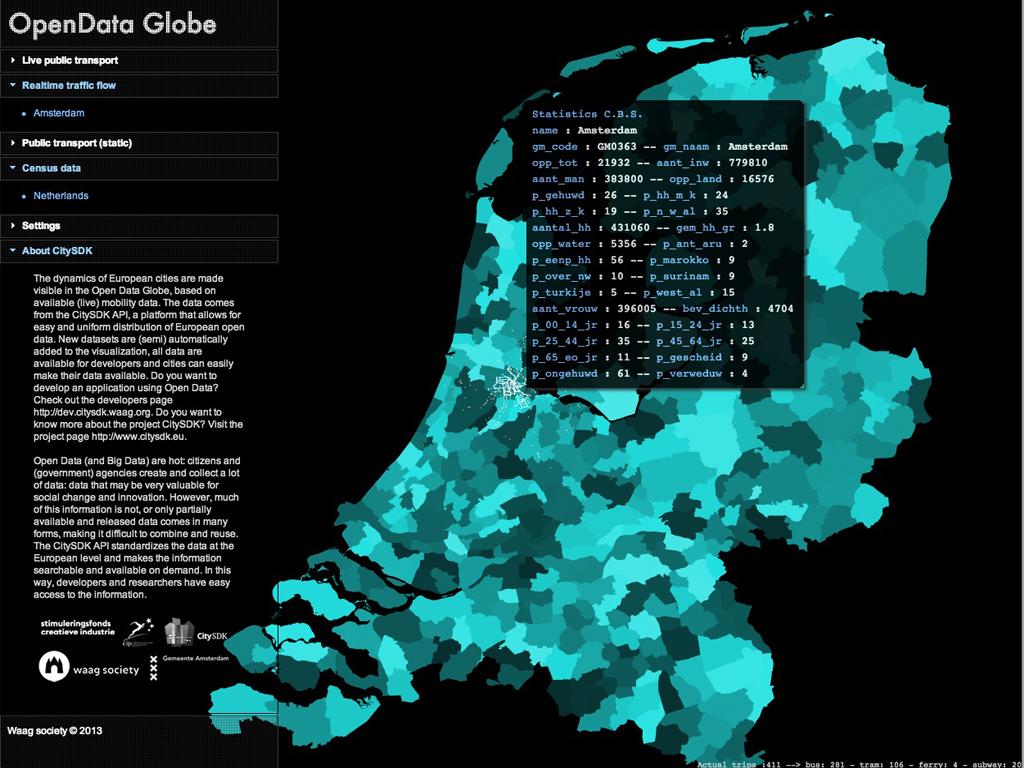 2014-05-19T11:00:00+02:00
2014-05-19T16:00:00+02:00
PiLOD Meeting
Meeting on 19 May 2014 of PiLOD (Platform implementation Linked Open Data) within the framework of the project CItySDK at the Waag in Amsterdam.
The Dutch Pilot Linked Open Data is initiated as open data in published at several places, but a communal reference point for implementation is still missing. Target of this pilot is to prepare the data with an integral approach, by linking data from start to end (application). An experience based platform to gather insights and exchange practice-based experiences.
For more information (in Dutch), go to pilod.nl. The first meeting was in The Hague on 13 November 2013.