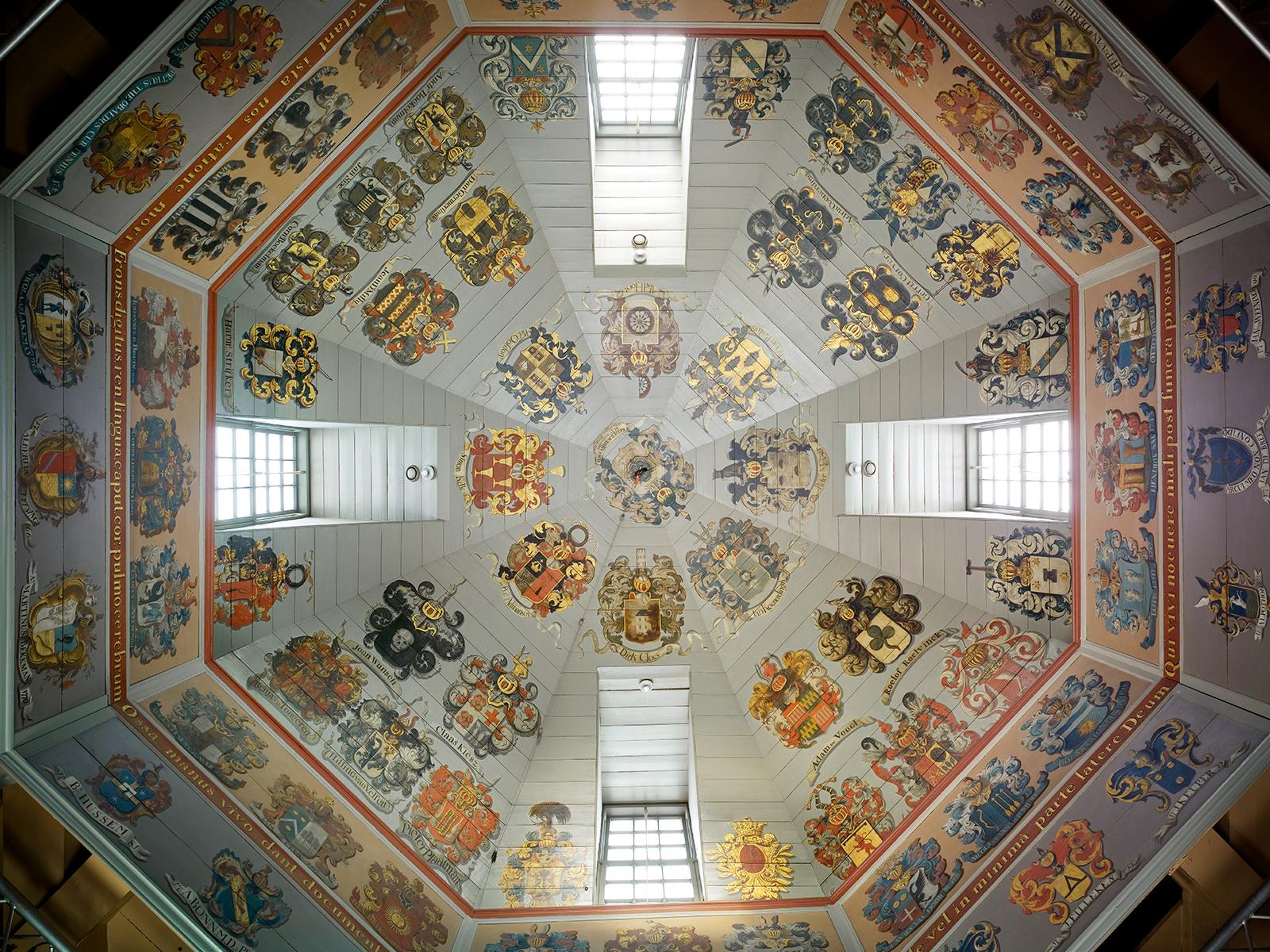 2019-07-01T10:00:00+02:00
2019-07-01T17:00:00+02:00
Renovation Theatrum Anatomicum
In the months of July and August of 2019, the weapons on the ceiling of the Theatrum Anatomicum of the Waag are being renovated. Because of this the room is out of use during these months. Also the rest of the interior of the building is redecorated.
Anatomic theater
The Theatrum Anatomicum in the Waag was built in 1691 as a space for experiment, for observations and as a learning environment by the Surgeons Guild. The driving force behind the anatomical theater was anatomist, zoologist and botanist Frederik Ruysch, his coat of arms is also the centerpiece on the ceiling.
In the scientific field it was the place where the guild of the surgeons studied the anatomy with the help of the mortal remains of criminals. Later not only the medical world could attend these meetings, but the man in the street also gained access to the intriguing, taboo-breaking world of dissection. For this part of the audience, the highest places in the amphitheater were made available at low prices.
Maintenance
In 2019, regular maintenance of the paintwork will take place in the Waag. However, the renovation of the ceiling of the Theatrum is of a different nature; the last time that the coats of arms on the ceiling have been renovated was in the period before Waag moved into the building (in 1996). The work will take two months, during which a special platform will be built in the hall.