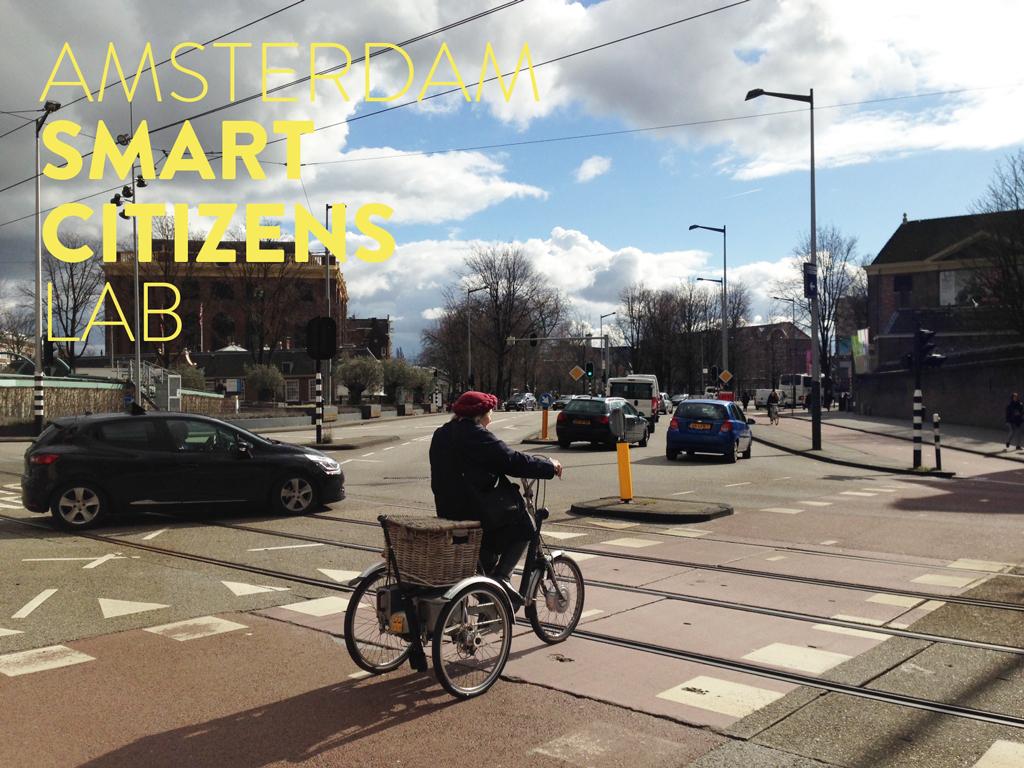 2016-03-30T18:30:00+02:00
2016-03-30T21:00:00+02:00
Urban AirQ kick-off
From our Amsterdam Smart Citizens Lab we organize a special pilot in 2016 to measure air quality around the Valkenburgerstraat and Weesperstraat, under the name Urban AirQ. Citizens can actively participate in the measuring process.
Are you living in the Valkenburgerstraat or Weesperstraat surroundings and do you want to participate? Visit the kick-off meeting on 30 March at the Waag, on the Nieuwmarkt. Here, you we will introduce the partners and explore the possibilities. We like to hear your ideas about air quality! At our second meeting on 13 April, we would like to put our plans into action. What sensors can be placed where and what will be measured? In this way, we will be well-prepared when we are going to measure in the month from 9 May until 10 June.
In you want to participate, you can register below. The meetings will be mainly Dutch spoken. For more information, please turn to the Dutch page.
Agenda for Urban AirQ
30 March: kick-off meeting #1: exhange ideas, introduction
13 April: meeting #2: to convert plans into action
18 April – 5 May: meeting #3: installing sensors, checking sensors and data
9 May – 10 June: #4 month to measure
30 may: meeting #5: data analysis. What does it mean? (1/2)
15 June: meeting #6:  data analysis. What does it mean? (2/2)
Partners in Urban AirQ are: KNMI, University Wageningen, GGD Amsterdam, ECN and LongFonds.
This project has received funding from the European Union's Horizon 2020 research and innovation programme under grant agreement no. 688620.