5-9-14 11:00 - 5-9-14 18:00
Nieuwmarkt, Amsterdam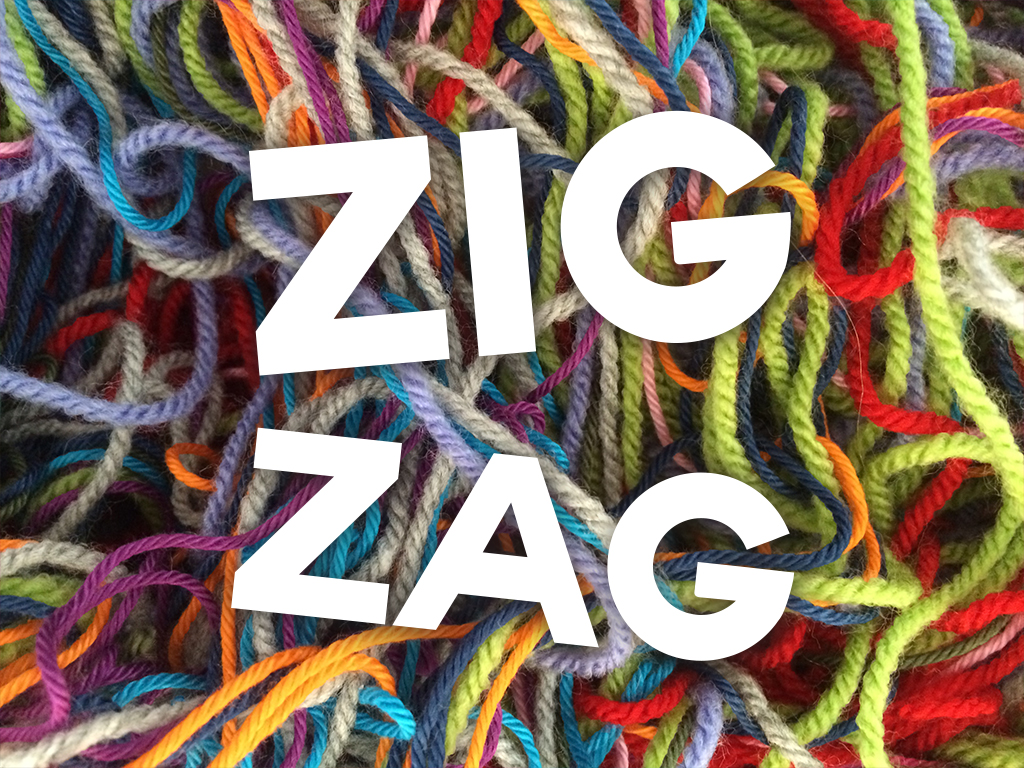 📷 WEAVE/Waag (BY-NC-SA)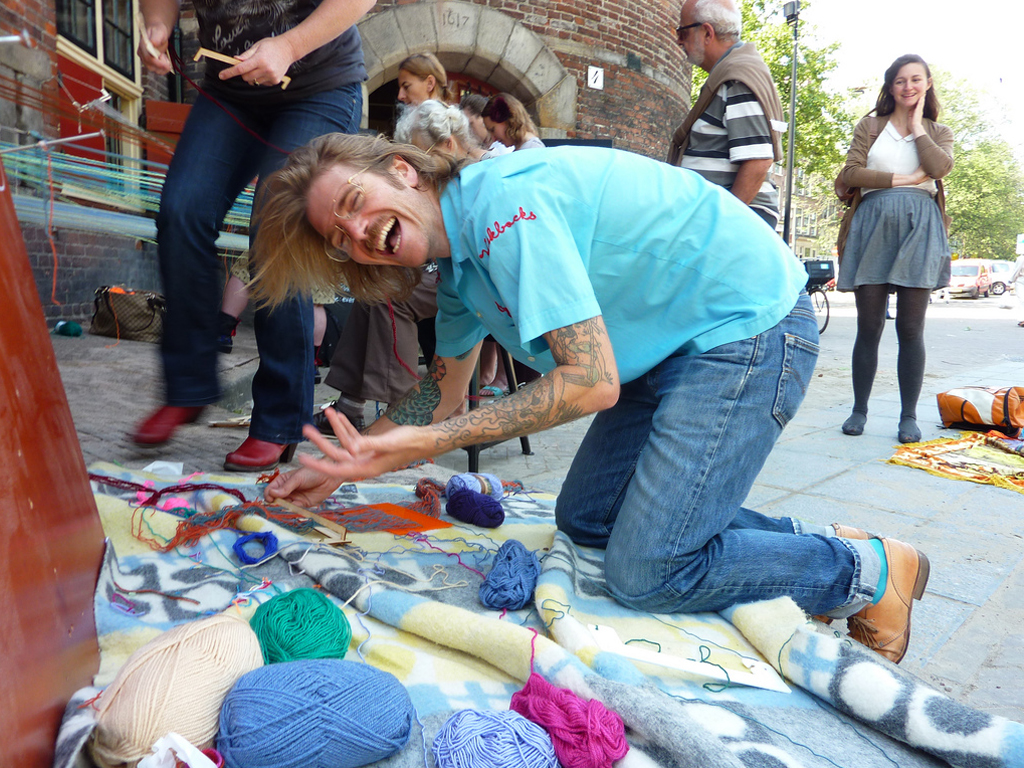 📷 Waag (BY-NC-SA)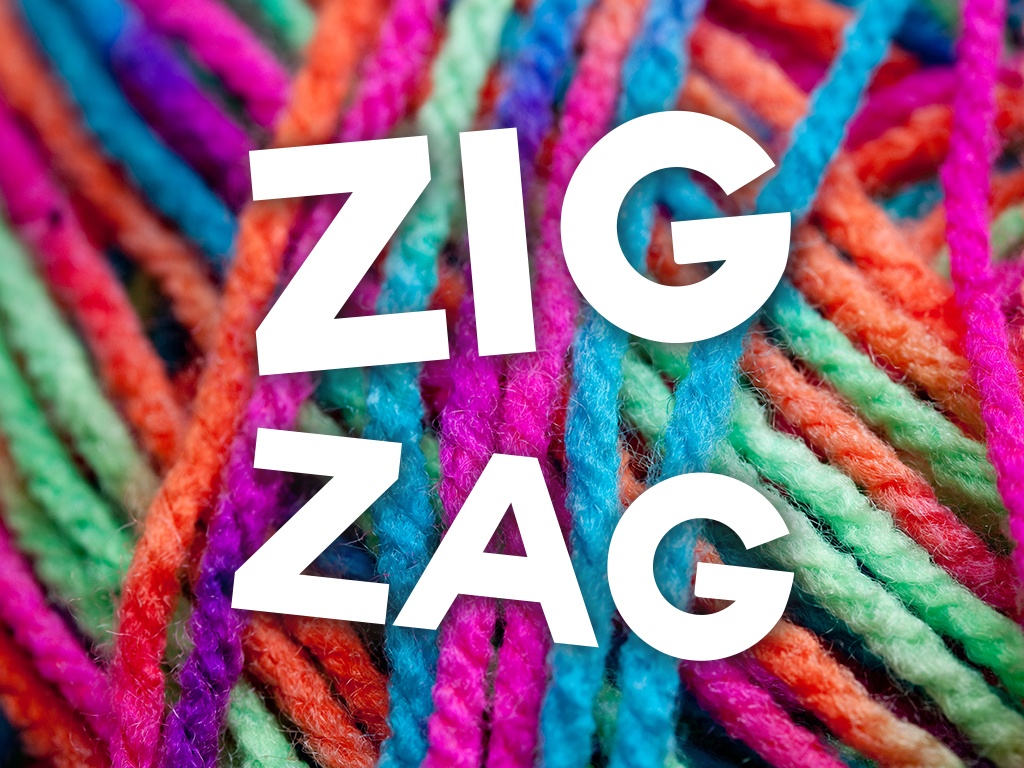 📷 WEAVE/Jacqueline Tinney (BY-NC-SA)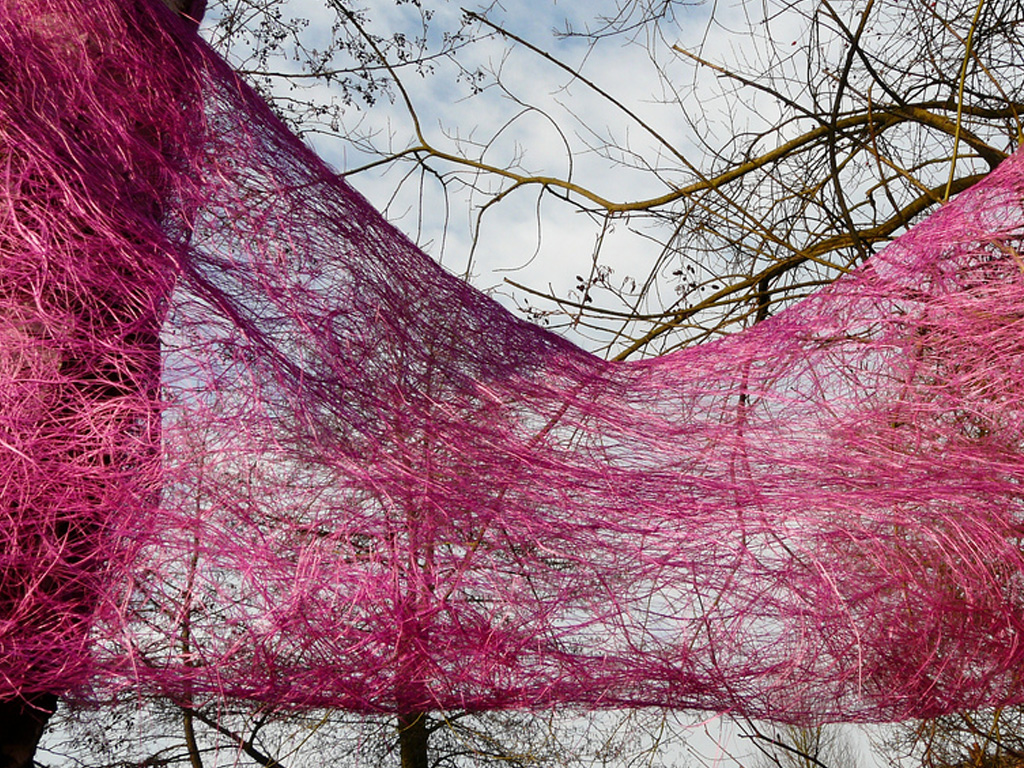 📷 Val Kerry (BY)
Do, see and experience during the ZigZag festival for children!
For the project WEAVE we took over the Nieuwmarkt in Amsterdam for an entire day on the 5th of September 2014. During the kids event ZigZag, we created a world with textiles together with kids between 3 and 12 years old, European artists and students. The main goal of the festival and the workshops was to let children (re)discover handicrafts and textiles as a part of our European heritage.
The Nieuwmarkt in centre of Amsterdam was turned into a new world of textile where every child could explore and re-create textiles and the art of craftsmanship. Three great Dutch artists (Antoine Peters, Samira Boon and Marina Toeters) helped us decorating and creating ZigZag. The artists from Italy (Barbara Girardi) and Bulgaria (Boiana Nikolova) were also there to bring the event to a higher artistic level. All the artists had an important role in this project in the (re)introduction of 'forgotten' traditional techniques and new applications, such as the use of smart textiles and digital manufacturing. During the festival we tried to re-use as many materials as possible in order to create a sustainable event for kids.
Open public programme
All parents and kids were welcome to visit the festival for free and could join the hands-on DIY activities: from artistic interventions and performances to learning new handicrafts. There was enough to do, see and experience for young and old.
The project WEAVE is supported by the European Commission (EACEA).