11-12-13 14:00 - 11-12-13 16:30
Waag, Nieuwmarkt 4, Amsterdam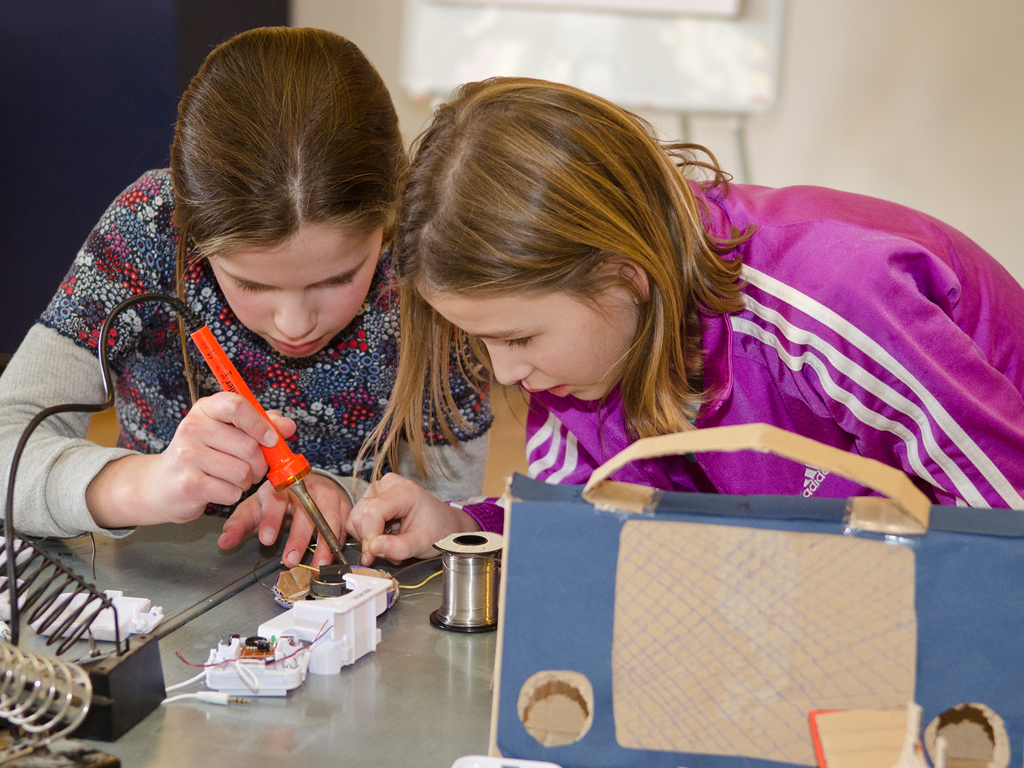 📷 Waag (BY)
Breien, weven en vilten: kinderspel!
In de ZigZag kinderworkshop ontdekken kinderen tussen de 6 en 9 jaar oud hoe je kunt spelen met textiel, ambachten en nieuwe technologie. Onder leiding van kunstenaars werken ze aan praktische opdrachten in het Fablab in Amsterdam.
WEAVE
De ZigZag kinderworkshop is onderdeel van het Europees project WEAVE. In samenwerking met kunstenaars en ambachtslieden ontwikkelen we in dit project workshops voor scholen en verenigingen. Doel van deze workshops is om de oude ambachten, als breien, weven en vilten, te (her)introduceren en culturele uitwisseling te stimuleren.
De kinderworkshop wordt georganiseerd om een aantal ideeën voor workshops te testen met de kinderen, zodat we een goed beeld hebben van de belevingswereld en weten wat zij het leukst vinden om te doen. Tijdens de middag experimenteren de kinderen met allerlei technieken: van weven of breien tot het werken met sensoren en minicomputers.
De workshop vindt plaats in Fablab Amsterdam. In het Fablab zijn allerlei materialen, varierend van textiel, hout en kunststoffen, en high-tech machines beschikbaar. Zoals een lasersnijder, vinylsnijder, freesmachine of een 3D-printer.
Deelname aan de workshop is gratis.
Waar?
Fablab Amsterdam
Nieuwmarkt 4
1012 CR Amsterdam
Wanneer?
11 december 2013
14.00 - 16.30 uur