Instructables Restaurant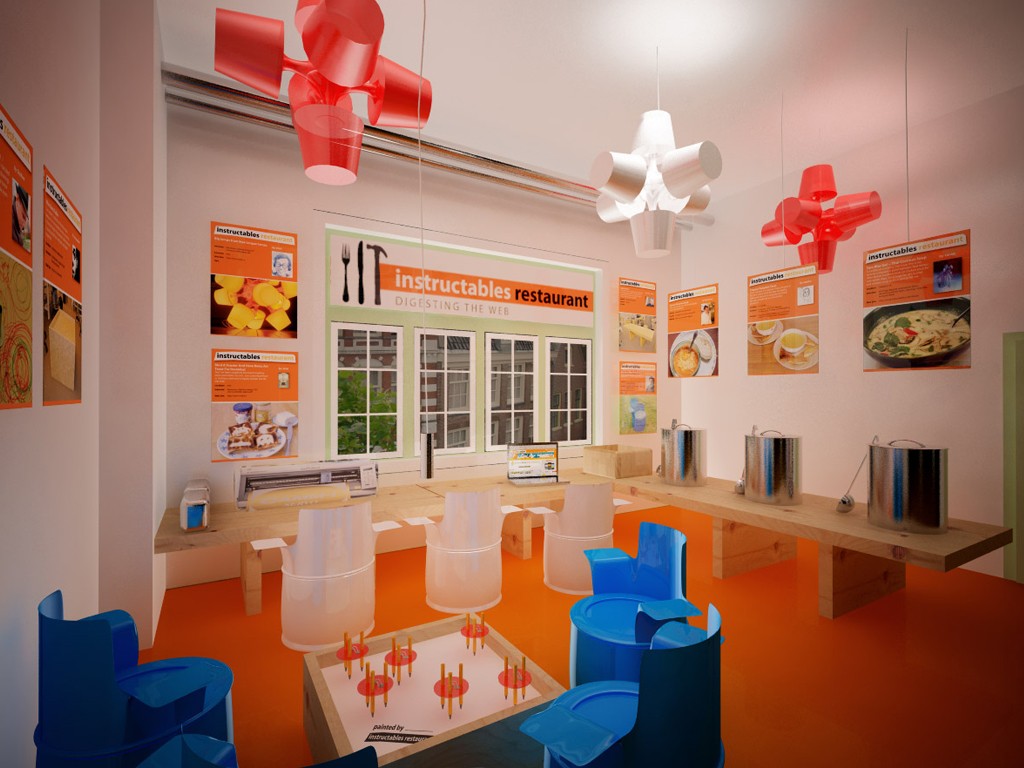 The Instructables Restaurant was the first restaurant in the world where everything came from instructables.com. It was an experiment in "digesting free internet culture", after an idea of Bas van Abel and Arne Hendriks.
Instructables
Instructables is a web-based documentation platform where passionate people share what they do and how they do it, and learn from and collaborate with others. The seeds of Instructables germinated at the MIT Media Lab as the future founders of Squid Labs built places to share their projects and help others. Eric J. Wilhelm, CEO of Instructables "loves building kite-powered contraptions, cooking breakfast, and demystifying technology so that even his Grandmother can use it." Instructables supports the use of Creative Commons Licenses for uploaded instructables.
Instructables Restaurant
Everything in the restaurant is downloaded from the Instructables website, and what could not found there, was added to its contents. One could download it or take the instructions with you from the restaurant during your visit.
The first Instructables Restaurant was created at the historic Theatrum Anatomicum of the Waag in Amsterdam on December 16th, 2009, on the occasion of the 15th anniversary of Waag, in cooperation with the cooks Pepi Mensink, Nico Groot en Alex Schaub. The initiative was repeated at numerous locations afterwards.