iYou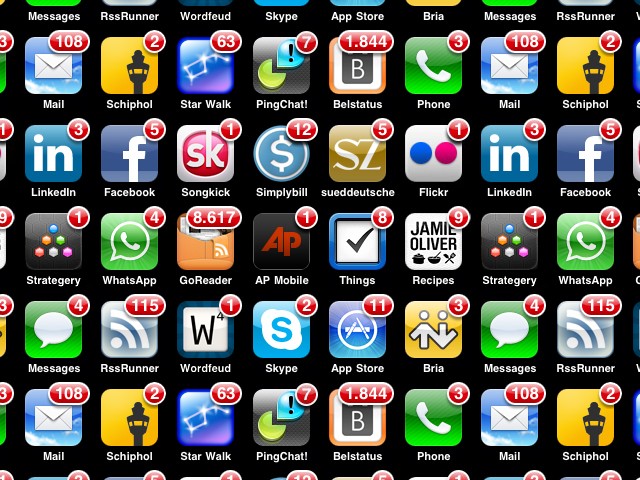 iYou was a concept for a personal, mobile data guide, which reflects directly on the media use of a mobile phone user. The application aggregates, clusters and visualizes data you never knew was stored. The concept for the application was conceived at the Media Fund @ Sandberg Masterclass by Niels Schrader, Bert Kommerij and Jan van Bruggen and developed further in cooperation with Waag and developer Michal Ejdys.
On smartphones lots of data is recorded that can provide a picture of its user and his or her (media) use. This data is visualized by iYou to offer the user insights and meaning into the way they relate to other people. The visualizations can be regarded as personal logos of users, which change over time, in line with changes in behavior.
In iYou a number of aspects of contemporary media are examined:
(mobile) communication behavior as part of your identity;
make visible what data is recorded on a, as 'personal' regarded, mobile phone;
the degree of openness of communication systems and the reciprocity of the data collection (what am I 'allowed' as a user to do with my own data, how am I still the owner).
The project aimed to contribute to a growing media literacy of the users of the application. The current media literacy debate focuses largely on online behavior and especially its dangers. Media literacy, however, concerns the knowledge and skills and the mentality that people need to consciously, critically and actively participate in the world today and tomorrow - mobile, online and otherwise. A dynamic look into the (communication) behavior that people consciously and unconsciously exhibit is an interesting new angle. Only when you understand your own communication use, you can consciously use media.
Secondly the project aimed to contribute to the field of data visualization by proposing an unorthodox and personalized manner of data clustering into dynamic, personalized 'logos'.
The development of iYou was made possible by a contribution from the Media Fund.