Make the Future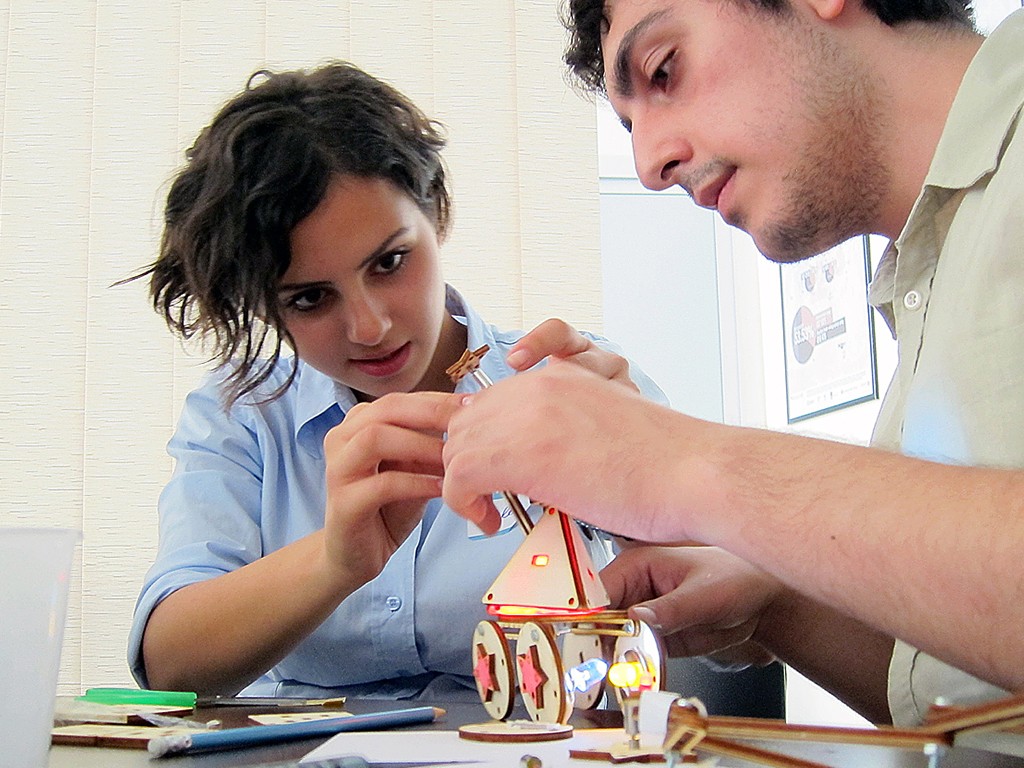 United Nations Development Programme (UNDP) and Waag cooperated in the program 'Make the Future'. In addition to the Millenium goals, citizens all over the world were consulted to envision their future. The idea for the program was to engage citizens in creating sustainable solutions for social challenges. In 'Make the future' citizens were given the opportunity to create their future.
Waag developed workshops to support this make process. The workshops were focused on 'design thinking'. Participants learned to design creative solutions and develop prototypes. This empowered them to be actively involved to build the future they anticipated.
In Georgia, Egypt and Armenia youngsters, students and young entrepreneurs participated in the workshops. During the workshops they developed solutions to social challenges as youth unemployment, environmental damage, responsive governance and security. Solutions that are created by the students and have impact for them: a tv-channel to acquire knowledge on professions, build a drone to identify illegal waste sites or create an online platform to improve traffic safety.
UNDP workshop toolkit
UNDP has partnered with Waag for her expertise on creative processes and co-creations design, but mainly on her expertise on applied technology. These technologies stimulate the innovative talents of local groups and citizens. This cooperation formed a unique opportunity for Waag to engage citizens in solutions for social challenges. A workshop toolkit for UNDP was developed, which also contains the results of the workshops.