Digitale Sociale Innovatie (DSI)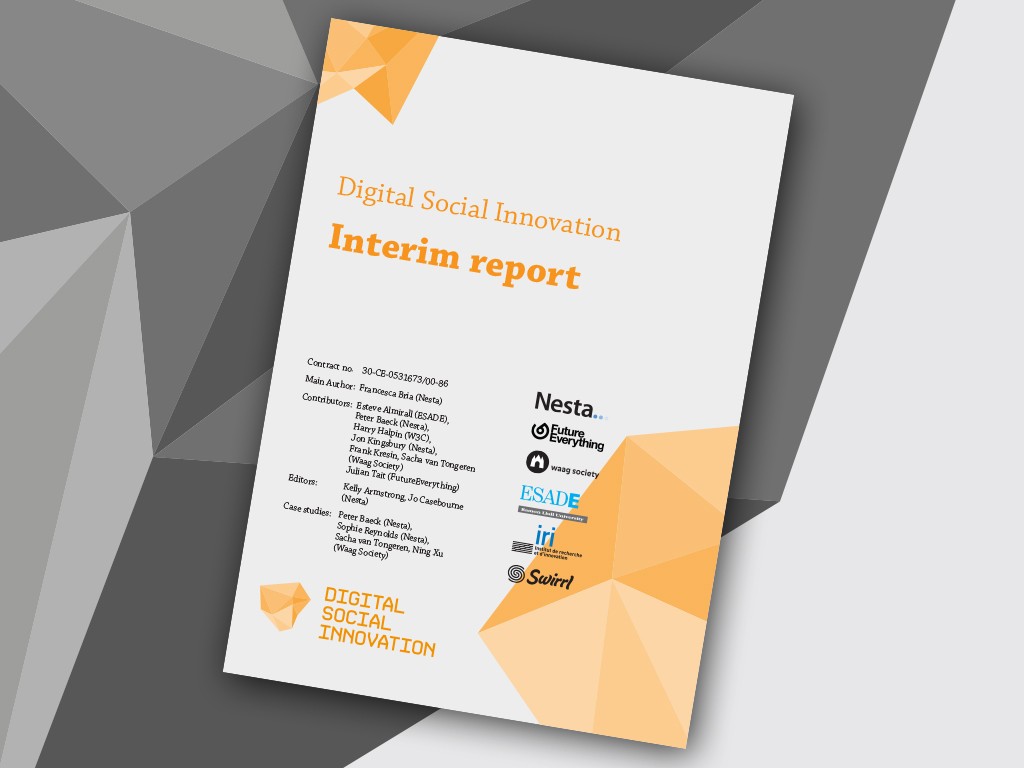 Het internet speelt een steeds grotere rol in de manier waarop we werken, spelen en ons tot elkaar verhouden. Als een vanzelfsprekend gevolg hiervan worden veel nieuwe innovaties die maatschappelijke problemen aanpakken online ontwikkeld. Dit spannende nieuwe gebied wordt Digitale Sociale Innovatie (DSI) genoemd en omvat een gevarieerde set van activiteiten en actoren.
Terwijl de praktijk op dit gebied snel groeit is er nog weinig kennis over hoe de beste toepassingen eruit zien, waar het gebeurt, wie de digitale sociale vernieuwers zijn en welke strategische benaderingen de groei het beste zouden kunnen ondersteunen.
De Europese Commissie onderkende dit probleem en heeft opdracht gegeven dit opkomende landschap te onderzoeken en te beoordelen. Dit onderzoek werd uitgevoerd door een breed Europees samenwerkingsverband van Nesta (UK), Esade Business School (Spanje), Waag (NL), Institut de Recherche et d'Innovation (Fr), FutureEverything (UK) en Swirrl (UK).
In mei 2014 hebben de projectpartners een eerste interim rapport uitgebracht, en in september 2014 een tweede. Het eindrapport is in februari 2015 verschenen. De publicaties kunnen worden gedownload onder een CC BY-NC-SA licentie.
The Digital Social Innovation project is funded by the European Commission Directorate General for Communications Networks, Content & Technology under Contract No. 30-CE-0531673/00-86.