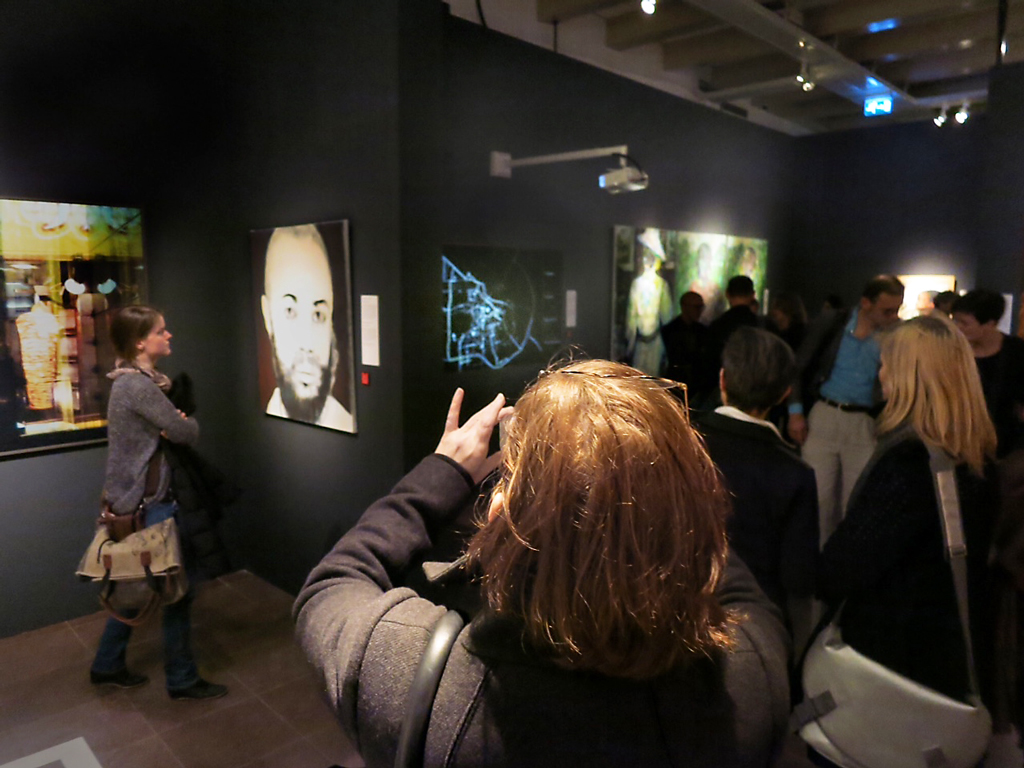 📷 Esther Polak (BY)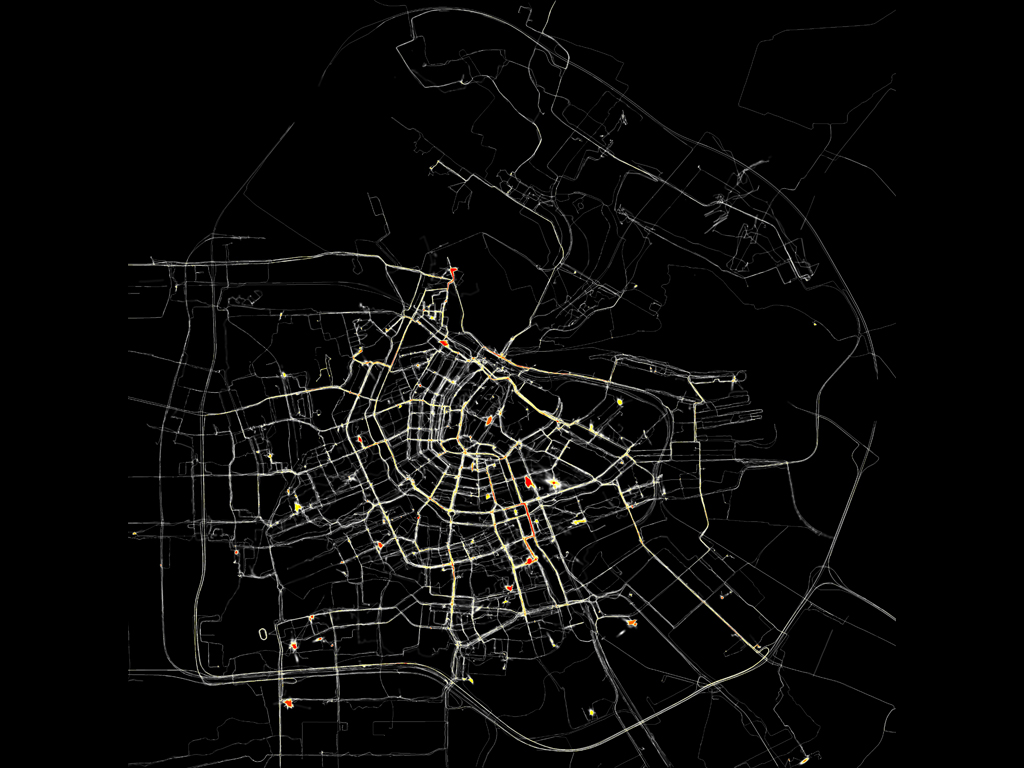 📷 Waag/Esther Polak (BY)
This spring, the Amsterdam Museum is presenting a major exhibition on Amsterdam as a city of art. In 100 works of art, 'Made in Amsterdam' showcases the most important artists, ideas and movements in the art world over the last century. Interesting detail: our crowdsourced mapping project Amsterdam RealTime from 2002 is part of the exhibition. It is projected on the wal, right between the paintings, next to a Marlene Dumas.
The city of Amsterdam has traditionally proved particularly attractive to creative spirits. Over the years, they have come and gone, rebelled, experimented, had successes and failures, caused upheavals and unrest, argued and quarrelled. Their tangible traces can be seen across the city: in galleries and museums, in art incubators and academies, on buildings and floating on the canals, in analogue and digital form. In this exhibition, the Amsterdam Museum presents a picture of Amsterdam as a city of art: a city that serves as a breeding ground, a laboratory and port of call for artists.
The selection includes works from leading artists such as George Hendrik Breitner, Karel Appel and Marlene Dumas, alongside art by lesser-known artists, including Gustave De Smet, Frieda Hunziker and Nola Hatterman. Made in Amsterdam – 100 years in 100 works of art can be seen at the Amsterdam Museum from 11 March until 31 July 2016.
Amsterdam RealTime
The maps of Amsterdam RealTime were made using satellite data, a tracer calculated its geographical position. Tracers' data was sent in realtime to a central point. By visualizing the data against a black background traces, lines, appeared. From these lines a (partial) map of Amsterdam constructed itself. This map did not register streets or blocks of houses, but consisted of the sheer movements of real people.
Waag presented, together with artists Esther Polak and Jeroen Kee the project Amsterdam RealTime, a diary in traces: a GPS installation at the exhibition 'Maps of Amsterdam 1866-2000' in the Municipal Archive of Amsterdam. GPS and GPRS entered the world of art and culture.