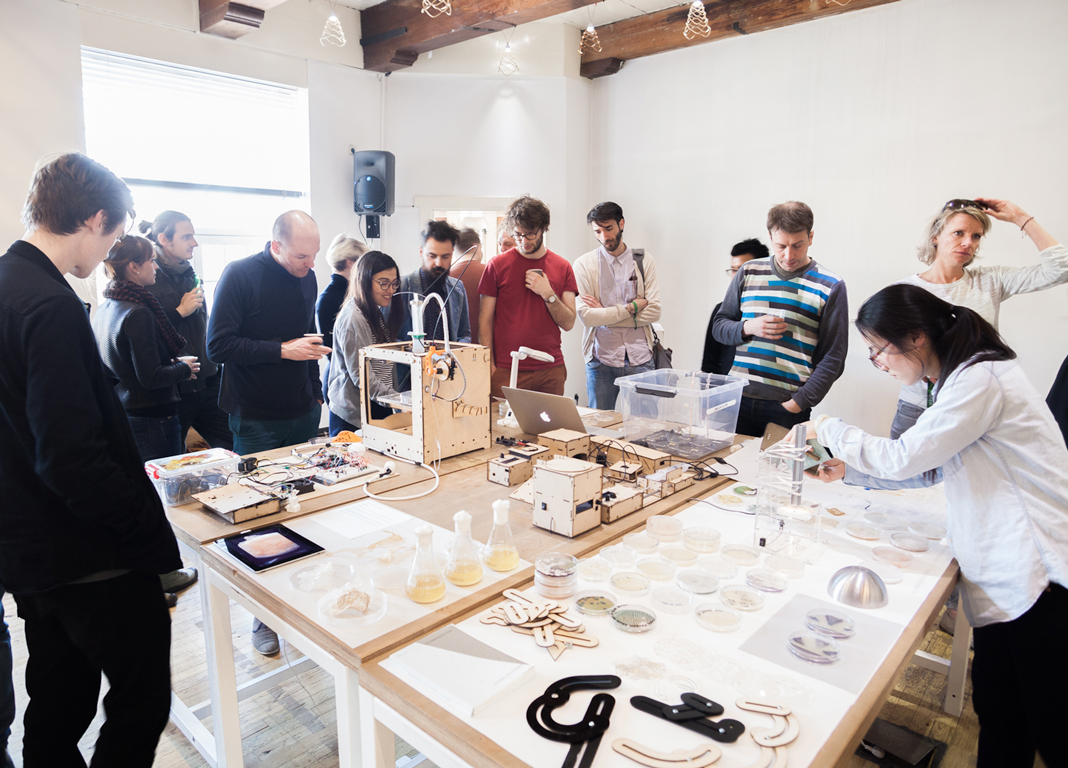 📷 Waag (BY-NC-SA)
BioHack Academy is a unique international 10-week programme, during which participants build and use their own biolabs. It was held five times so far, in collaboration with partners in South-America, USA, Asia and Europe. We are now seeking new partner labs for the next series.
Participants learn how grow their own fuel, food, filaments, farmaceuticals, fragances, fungi and much more funky bio stuff. Whether it's a new type of bio ink, bio polymer or bio fuel, we'll show you how to grow it and share the results with others. By the end of the course, your Fab Lab, Maker/Hackspace or whatever machine shop will be turned into a biolab.
All partner lab coordinators are invited to join the bootcamp that precedes the course. During the bootcamp we will review the Academy curriculum, test the tools, equipment and protocols and, perhaps most importantly, get to know each other. You will also receive samples of the biological strains.
Download the information sheet here (pdf)
For more information contact us.