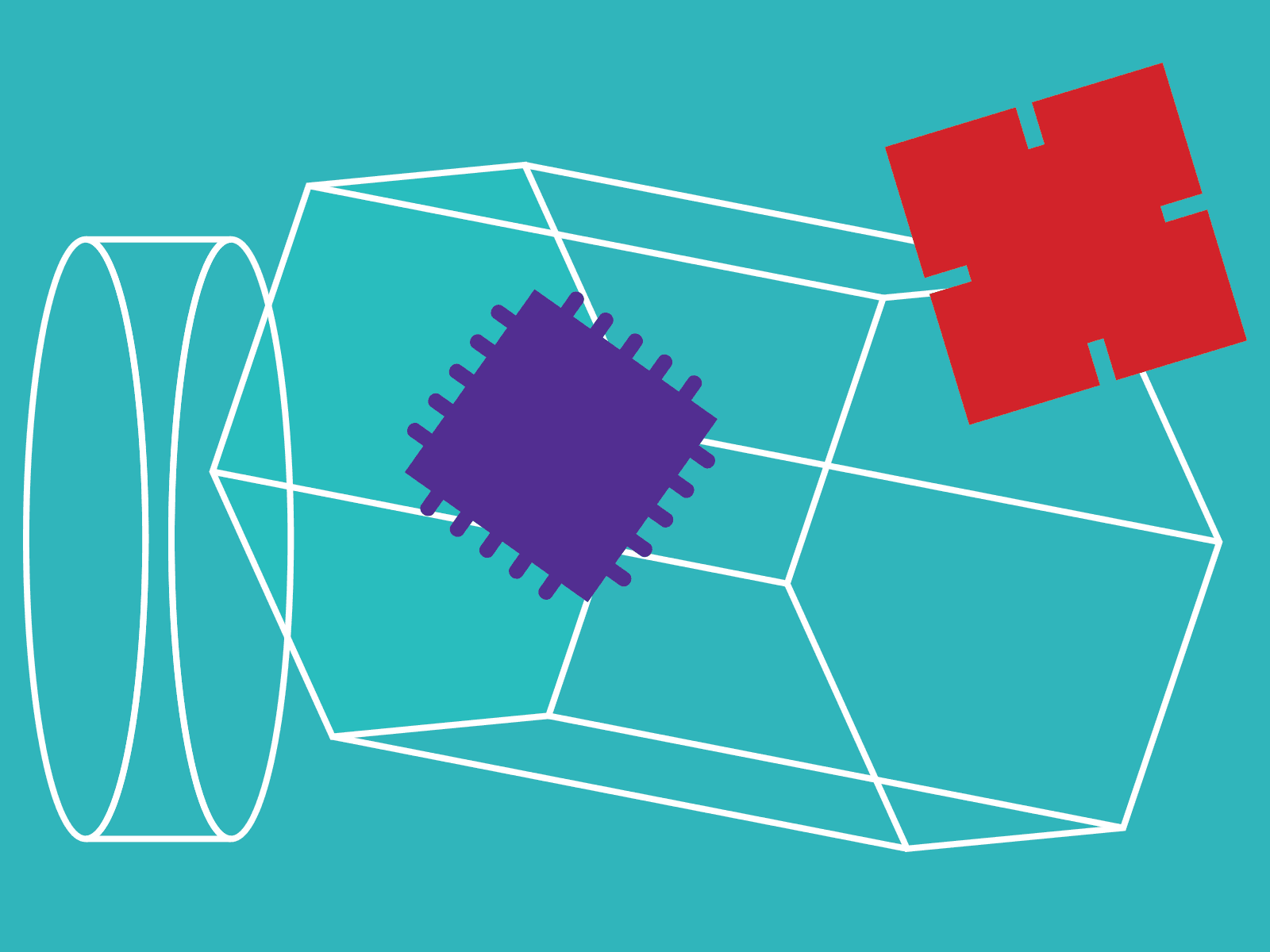 'Chronic Health' at Dutch Design Week 2018
The 21st century is an era in which the technological possibilities are unprecedented, and we are seeking to live healthily and happily longer than ever before. We stretch life at the beginning and at the end.
The Embassy of Health at the Dutch Design Week 2018 shows how we can shape healthcare together. We show how healthcare products or services do not stand on their own, but interact within a complex care environment. To design this properly, empathy is needed, and to work together.
The exhibition immerses visitors in an interactive environment, allowing them to experience what the role of design for healthcare is and can be: both now and in the near future.
Seven examples of exhibits at Chronic Health
These works at the exhibition are curated by Waag.
---
Take control: Data and Devices 
Jesse Howard
As the DIY trend continues, patients and caregivers can make and use more and more medical applications on their own. This development gives private individuals and professionals greater control, yet it also presents challenges and dilemmas. How do open source designs relate to commercial products? And how about the data collected with digital tools? Do you want to share your blood values with Google, Amazon or the world? 'Hacking designer' Jesse Howard exposes what we usually don't see in the patient-focused, closed world of medical applications. With his transparent approach, he shows how DIY designs can change the relationship between people, products and companies.
Supported by the AFK, Waag, Makerversity Amsterdam & Museum Vrolik.
Tiger Penis Project 
Kuang-Yi Ku
There is a huge demand for wild animal parts in traditional Chinese medicine, which forms a real threat to conservation. Kuang-Yi Ku proposes a solution for threatened species like rhinos and tigers that does not deprive Chinese physicians of their secret ingredients. Why not cultivate the bones, horns and penises in a laboratory with the help of biotechnology? The 'Tiger Penis Project' bridges old traditions and technological innovation, helping to preserve both cultural tradition and nature.
Supported by U CREATE, Kuang-Yi Ku is currently artist in residence at Waag.
Digital Detox Clinic
Roos Groothuizen - Ruben Baart
Always contactable, obsessively checking your telephone, the pressure of social media: it wears you out and even makes you sick. Do you also suffer from excessive stress because of your smartphone? The good news is that you don't immediately have to become a total abstainer. In the Digital Detox Clinic, which opens later this year in Amsterdam, you can get professional advice on finding a new balance between your digital and physical life. Messaging, posting, streaming and browsing are allowed, but in moderation. Perhaps these digital dietary products can already help you?
Supported by Waag
MakeHealth Live!
Waag
Have you a suggestion for a care application that makes life easier? Do you use a device that needs an update? In MakeHealth, everybody can work on an open design care application. Come inside and get a glimpse of makeable care.
MakeHealth Live! iLive! is part of a growing international community in which multi-disciplinary teams work together on new applications in care. All sketches and instructions are shared online on the international Careables platform. This means that everybody – no matter where they are in the world – can reproduce or adapt the solution.
MakeHealth Live! is part of the project Made4You that is supported by the European Union's Horizon 2020 research and innovation programme under grant agreement No. 780298.
Stomanoir
Anna John, Jeroen van Leeuwen, Sanne Muiser, Rutger Oomkes
The Stomanoir offers a solution for the personal discomforts suffered by stoma users, such as unpleasant odours when disposing of the bag. The answer lies in a silicon top that prevents disagreeable smells from escaping. Tops made of biodegradable materials are now being developed. A sticker designed specially for urine stomas can easily be placed on the bag. In addition, an airtight travel bag containing all you need to change stoma bags and carry used stoma bags has been developed.
Supported by Waag
Quali-fire
Lyndsey Housden, Jesse Howard, Dominique Kersten, Nina Lu
Multiple Sclerosis is the result of inflammation in the brain, which often causes lasting damage. The Quali-fire monitors the symptoms of people suffering from this chronic disease. The aim is to gain a better understanding of the causes of inflammation with the help of automated measurements. That allows daily risks to be minimized. Quali-fire comprises a blood test, a sensor that registers the frequency of spasms and stiffness of muscles, and an infrared sensor that constantly measures the temperature. The qualitative and quantitative data offer valuable information that can positively influence the progress of the disease.
Supported by Waag
Squeeze-a-ball
Mireia Parets, Bugra Yildiz, Winston Mendeszoon, Anna Pelgrim, Jan-Maarten Luursema
To treat pain properly, the extent of the pain first needs to be determined. Squeeze-a-ball is a new physical way of measuring pain: a pressure sensor in the form of an anti-stress ball connected to a tablet. People can squeeze the ball when they feel pain. The pressure of the squeeze indicates the level of pain. This is visualized and collected by a specially developed app. Squeeze-a-ball can improve the clinical protocols related to alleviating pain, contribute to the scientific understanding of pain, and give patients bio-feedback as a distraction.
Supported by Waag
Also read: Seven future healthcare solutions