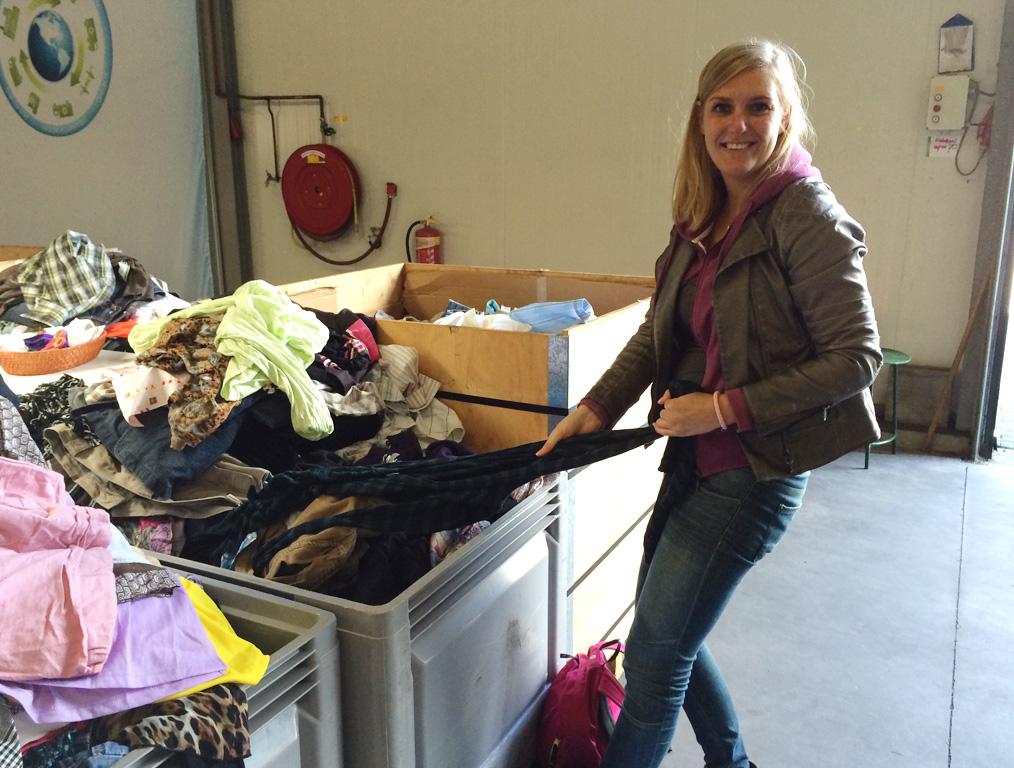 For the project WEAVE we are taking over the Nieuwmarkt in Amsterdam for an entire day on the 5th of September. The whole square will be transformed into a world of textiles. But, what makes it extra special? Eighteen classes from primary schools in Amsterdam and surroundings have signed up for the workshops we created with our partners Explora (children's museum in Italy) and Art Land (an art centre in Sofia).
A production challenge
There's more than enough work to be done when there are more than 500 young children involved. A whole team from Waag is busy with preparing and producing everything for ZigZag: instructing volunteers, creating event maps and collecting workshop materials, to name just a few examples. Ordering all of the workshop materials is a demanding (but also fun!) challenge.
Recycle!
For the workshop 3D (recycle) weaving we need 150 T-shirts. But how and where can you get your hands on such a large amount? The last thing we want is to ship loads of shirts from a country far away for a price that's unethically cheap. That's why we started looking for recycling companies who could help us out.
After a short introduction with Leen by phone, we decide to visit a recycling company called Drietex (in Cuijk). Not much later we jump in the car and drive to the South of The Netherlands. We're not sure what to expect when we get a little tour around the company. In a giant hall people are busy selecting sacks of old clothing. Drietex is selecting everything by hand. There are no machines, only a team of people who sometimes have to go through bags full cans of paint and other sorts of garbage. We're lucky... the container we pick clothes from doesn't have that much garbage in it.
Textile per kilo
After visiting the first hall, we continue to the second hall where clothes are sorted further. Every workspace has several containers for different quality levels. Drietex is exporting a part of these good quality clothes to Africa. Together with Leen and the selectors we're on the hunt for nice T-shirts. We literally dive into the big containers to find T-shirts in different sizes and colors.
And the results are surprisingly good! After an hour or so, we've found our 150 T-shirts. The next step? Put everything on the weighing machine. At Drietex they're selling textiles per kilo. And we're an experience richer: we now have seen with our own eyes what happens to clothes that you throw away. Maybe you'll find one of your old T-shirts at ZigZag. Only, it may now be woven into an awesome 3D creation.
Many thanks to the Dutch company Drietex for their contribution to the ZigZag event.