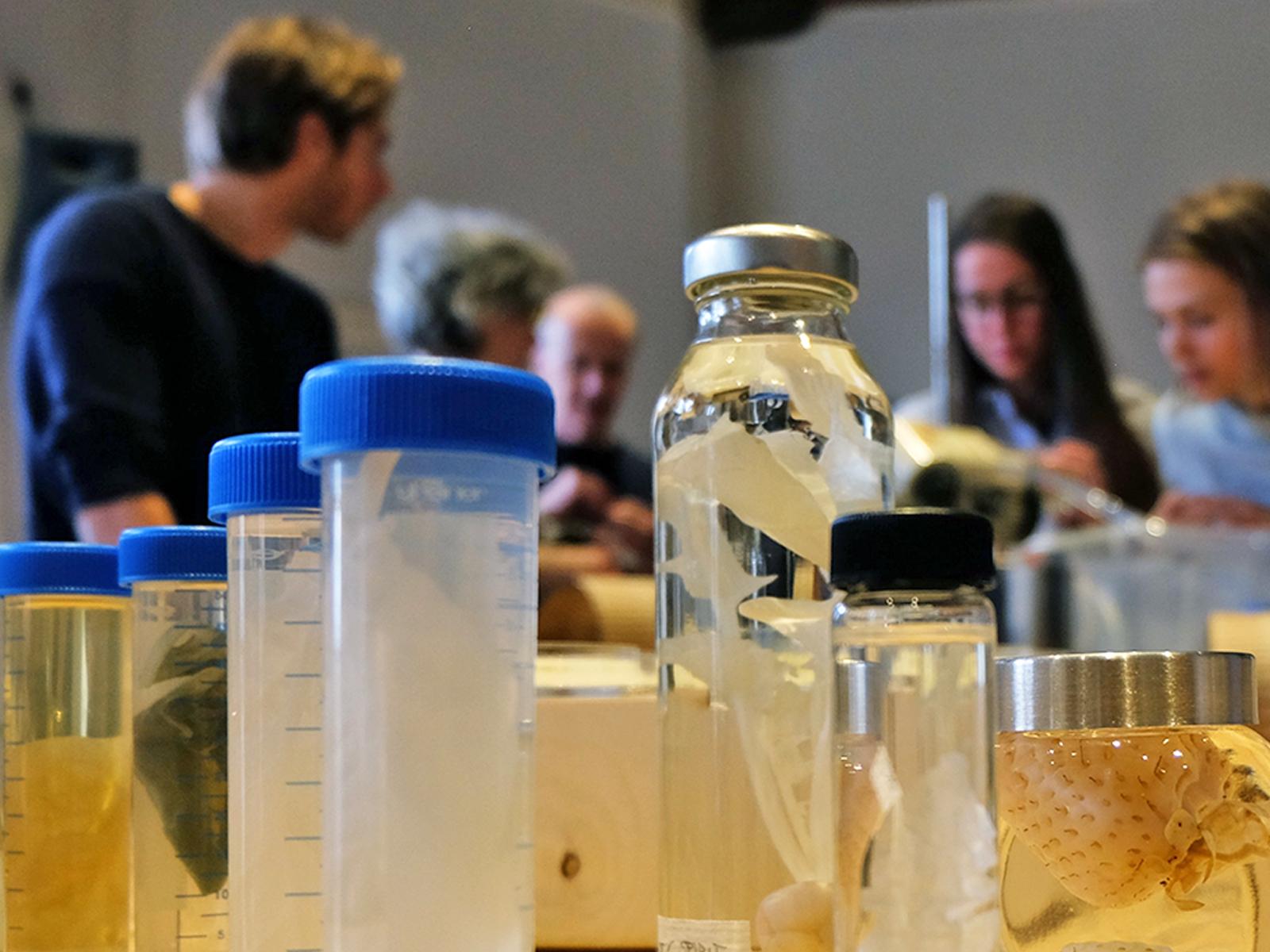 The doors of Waag's biolab are wide open
Are you interested in biotechnology, but you don't have a background in either biology or technology? Do you like to make things yourself and tinker with technology? Interested in DIYBio but don't know where to start? Or do you consider yourself creative and innovative and want work with biomaterials? Join the BioHack Academy!
At the beginning of 2019, the sixth edition of our international BioHack Academy will start.
All details can be found here.
Registration for this edition has closed.
Bio-tech revolution
Bio-technological developments follow each other at a rapid pace, and play an increasingly important role in our lives and society, whether it is in food, medicines, building materials or life sciences. The simplicity and low costs of digital fabrication make it possible to build your own lab equipment and apply biotechnology outside laboratories or research institutions.
The sharing and availability of open source knowledge enables everyone to get involved in biotechnological developments. Where do we want these technologies to go and who manages it? During the BioHack Academy we form the future and we look at what we can do ourselves with biology and technology.