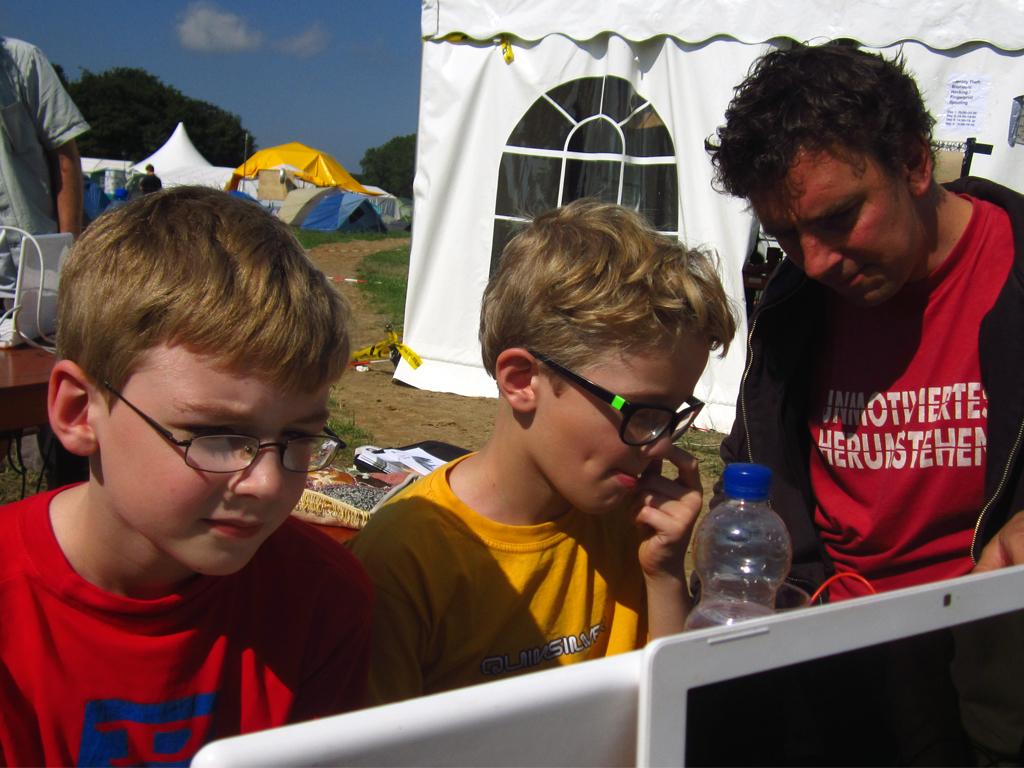 Fabschool Kids at #OHM2013
Fabschool Kids at #OHM2013: enjoying the sun between hackers and nerds.
Where last night Julian Assange spoke we are today with a bunch of laptops to present our workshop Making musical instruments to the Fabschool kids. At 10 o'clock, the first kids are walking in. We are programming with Scratch and are playing with MaKey MaKeys and conductive materials like bananas, apples, cucumbers and buckets of water. Especially the drumkit made of water buckets is very popular. You can jump in the buckets to create the beats, so cool! 
Read this blog about the 'Drumkits made of water'.