Facebook liberation: it began on the 23rd of June
At the Stadsschouwburg Amsterdam, the Facebook Liberation Army kicked off their campaign to free the good citizens of Facebook from the platform's questionable governance. Those in attendance were encouraged to "fight the good fight" and do what's right by their social network by hiding their personal data from algorithms, rebelling against the exploitation of users, or fleeing the platform altogether.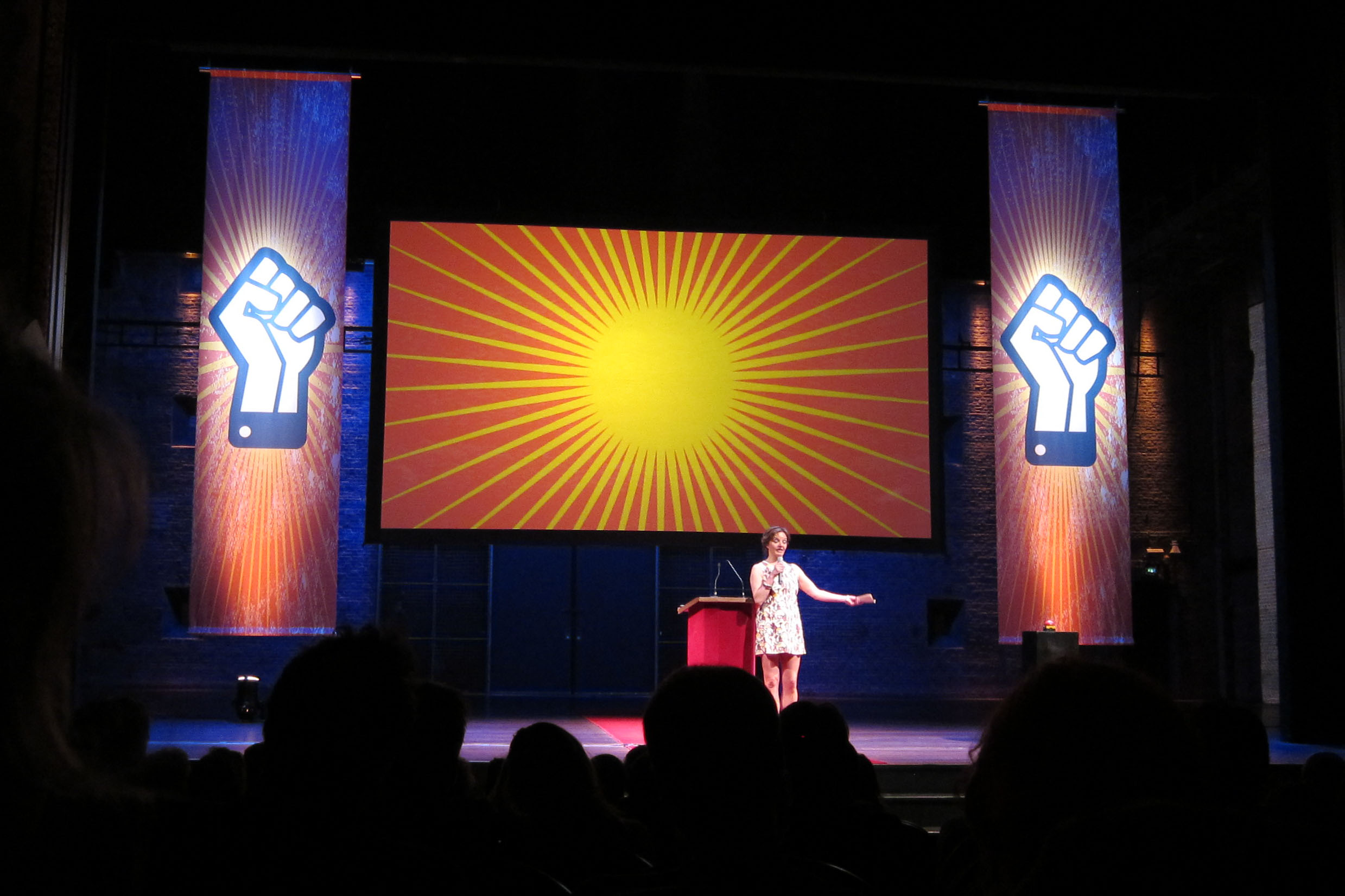 Throughout the evening, several speakers (from actors to philosophers) took the stage to lend their voices to the cause of Facebook Liberation. Their speeches were performance pieces laced with humour and biting commentary. Some shared their personal experiences with Facebook (including confessions of scrolling through images of bikini-clad "friends") while others provided step-by-step instructions on how to leave the platform. A few (including Aral Balkan and Marleen Stikker) spoke out against Facebook's abuse of individual privacy rights through selling user data. After all, as Aral Balkan quipped, "data is people."
The Party
After the performances, the crowd shuffled out of the theatre and into the spectacle of the evening's sideshows and workshops. There were demonstrations on making DIY jammers, creating networks within networks, and a social media rehab clinic. Participants also learned how to keep their conversations private on Facebook by encrypting their information. And, of course, there was dancing in the bar area. 
While the Facebook Farewell Party has come to an end, the revolution continues as the Facebook Liberation Army marches forward. You, too, can join the revolution by visiting the Facebook Liberation Army's homepage to download their directives and instructions. Perhaps you can even start organizing a Facebook Farewell Party of your own.
Facebook Liberators, unite!