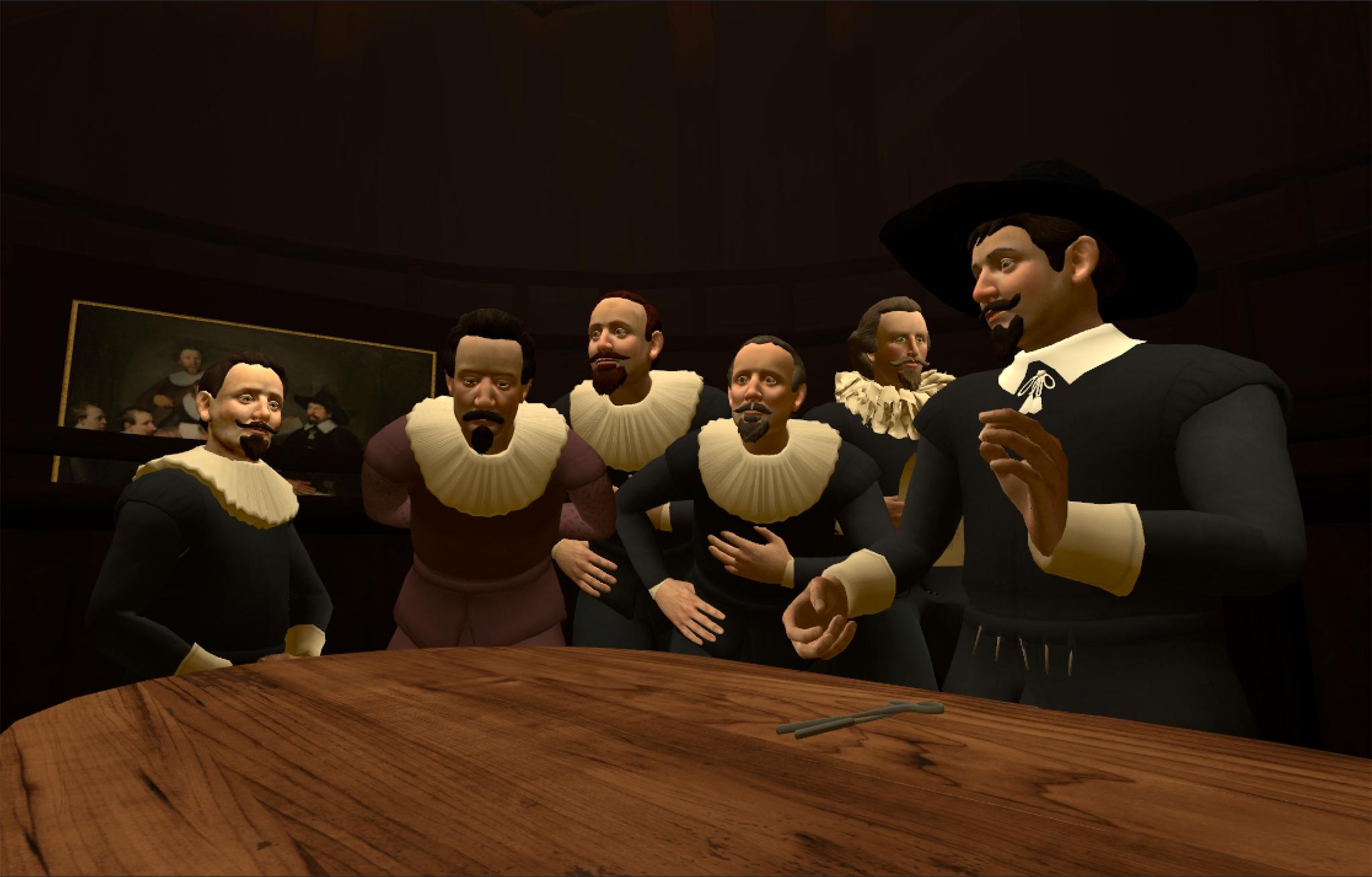 Interactive Anatomy Lesson of Dr. Nicolaes Tulp
At the Ars Electronica Festival 2017 in Linz, an interactive diorama will be presented of the 'Anatomy lesson of Dr. Nicolaes Tulp' painted by Rembrandt in 1632 at the Waag. A virtual-reality simulation of the original artwork, realized by professor Lily Díaz-Kommonen with the Department of Media Systems of Representation research group at Aalto University.
The seven doctors present at the original sitting have been re-created as 3D avatar placeholders with gestures, motion and speech. Although the makers situated their VR version of the lesson at the Theatrum Anatomicum, this is historically incorrect, as the theatre was build in 1691 (long after Rembrandt died). It has has been rendered through the study of eighteenth-century images and by using photogrammetry.
The work celebrates and deconstructs this important moment when the history of art and science converged in spectacle. The experience of the representation-based pictorial space of the canvas can be compared with the dynamic relational space created through the technologically embodied and enhanced perception characteristic of virtual reality environments.
Rembrandt's mastery rendered a moment in space and time pregnant with narratives. As an interactive diorama, The Anatomy Lesson is an artifact of expression that gathers myriad possible discourses and stories within itself. As an expressive artifact the diorama can also conjure up multiple realities for the spectator. But what lurks behind it? In deconstructing and reinterpreting the work once again in the 21st century, art assumes the role of an interface allowing for speculative and agonistic experimentation and thinking. The established order is subverted and the visitor enters the virtual space by assuming the role of the deceased inmate.