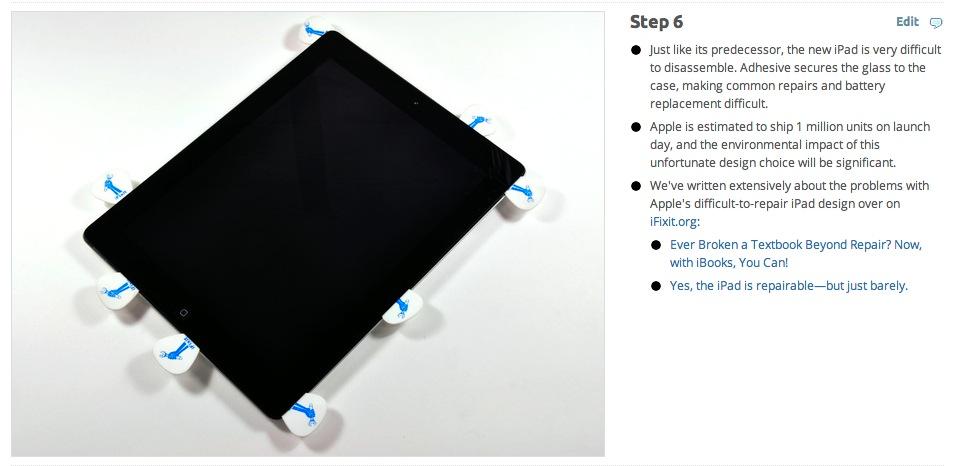 The 'new iPad' does not score in the field of 'green' electronics
The folks at iFixit were first in line in Melbourne to directly disassemble the new iPad after it went on sale. They gave it a 'Repairability Score' of 2 on a scale of 1-10. These are their conclusions:
Just like its predecessor, the new iPad is very difficult to disassemble.
Adhesive secures the glass to the case, making common repairs and battery replacement difficult.
Apple is estimated to ship 1 million units on launch day, and the environmental impact of this unfortunate design choice will be significant.
We've written extensively about the problems with Apple's difficult-to-repair iPad design over on iFixit.org:
Ever Broken a Textbook Beyond Repair? Now, with iBooks, You Can!
Yes, the iPad is Repairable—But Just Barely.