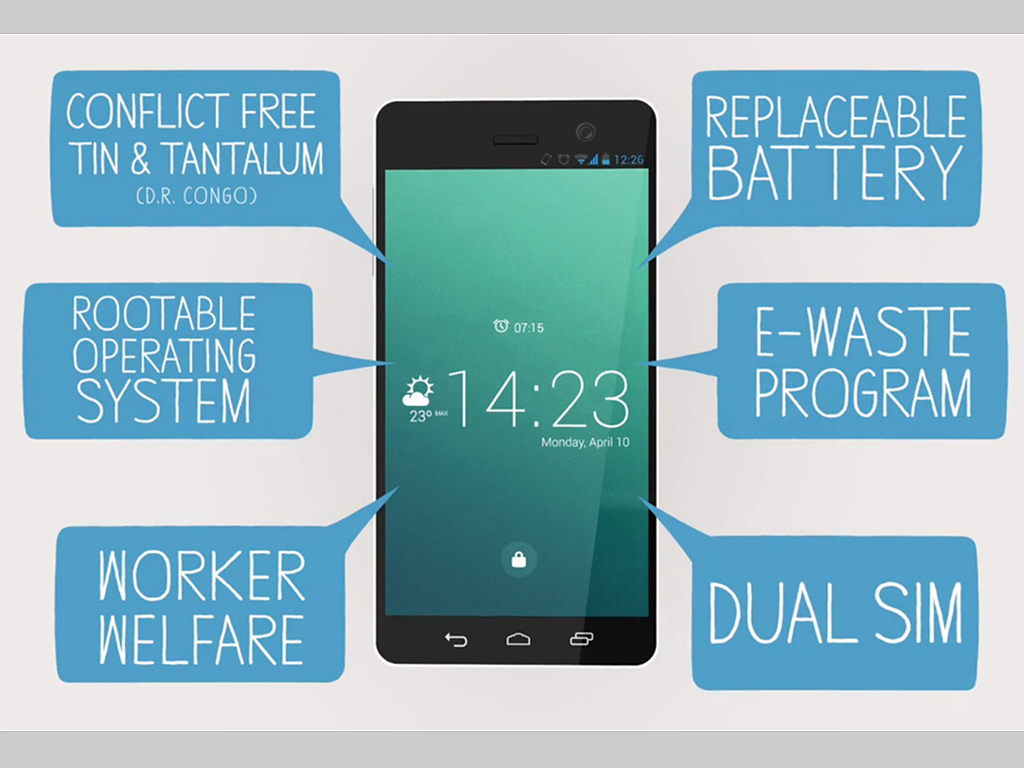 📷 Fairphone (BY-NC-SA)
Fairphone, producer of the smartphone of the same name, has announced a new model for 2015. At the moment, 35.000 devices are produced in a second batch for 2014, of which more than 9.000 are already sold now. The current Fairphone is therefore still for sale.
The Fairphone is the physical result of the efforts to open up the supply chain and create positive social impact one step at a time. When you buy a second batch Fairphone, your purchase allows Fairphone to produce your phone, but will also fund new and ongoing initiatives that will influence the industry as a whole and contribute to the new version of the Fairphone that will be launched in 2015.
Fairphone as a social enterprise is a result of the open design project that Waag started, in cooperation with ActionAid and Schrijf-Schrijf.