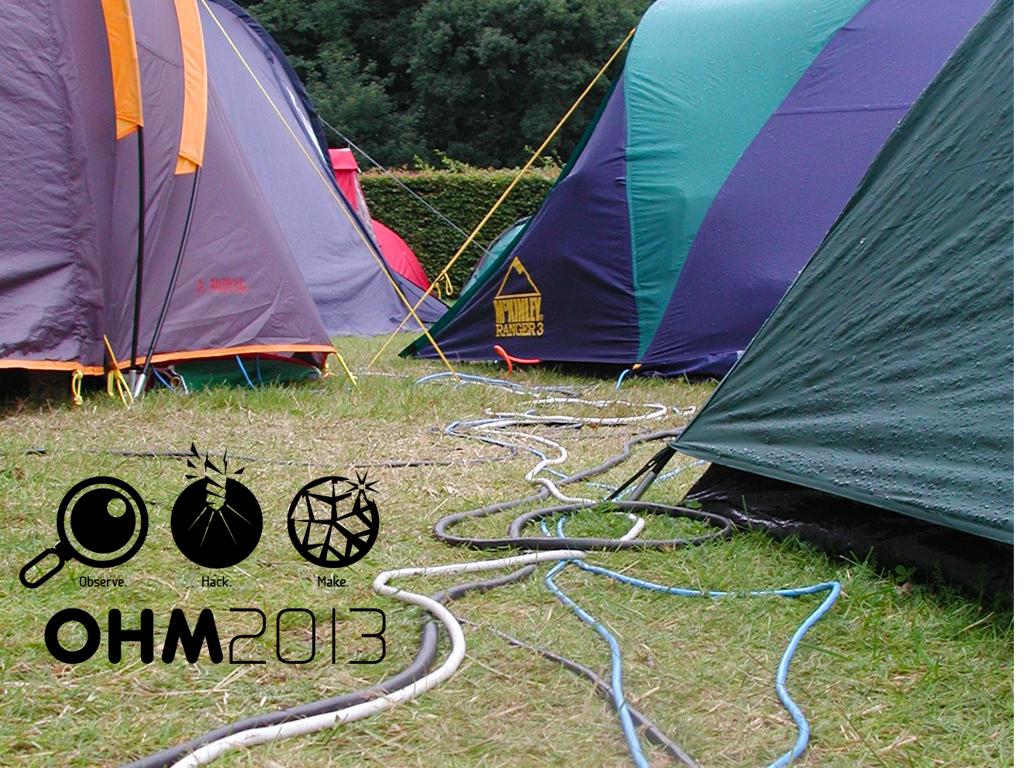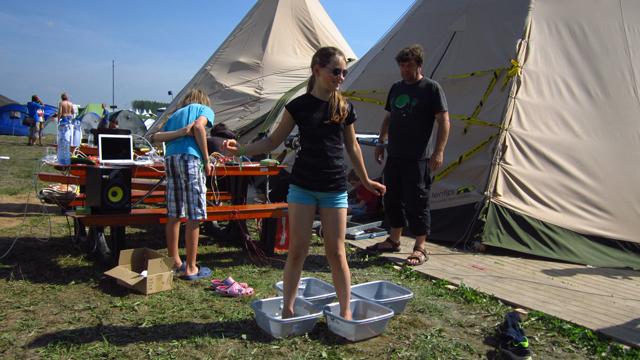 OHM2013 – Observe. Hack. Make.
OHM2013 – Observe. Hack. Make. was a 5-day international outdoor technology and security conference. A motley bunch of around 3,000 hackers, free-thinkers, philosophers, activists, geeks, scientists, artists, creative minds and others from all over the world gathered for this informal meeting of minds to contemplate, reflect, share, criticize, look ahead, code, build, and more. 
An otherwise unassuming stretch of land, just 30km (20mi) North of Amsterdam, was transformed into a colourful oasis of light providing a backdrop for this unique event. The four-yearly Dutch hacker camps provide a very open, friendly and relaxed atmosphere, with a high level of knowledge. Waag was present on OHM 2013 with a special edition of Fabschool Kids, in which we were working with kids to make special musical instruments with the MaKey MaKey. And Pieter van Boheemen of our Open Wetlab presented Bio electricity reactors and Hacking DNA fingerprints.