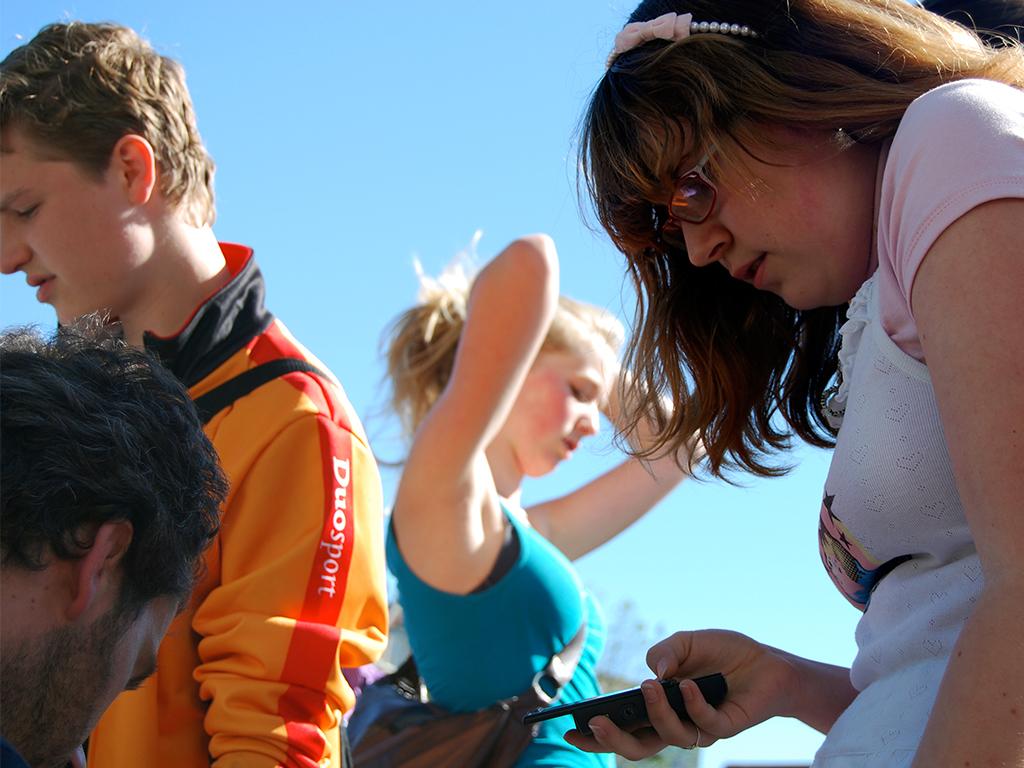 Online educational experiment with 2000 students
Online education has the future. But how to monitor students that are not physically present? During the fourth edition of Students in Motion the Amsterdam University of Applied Sciences experimented with the largest virtual class in the world. Eighty coaches co-ordinated more than two thousand first year students with feedback and comments through an online connection.
This educational experiment was part of this year's Students in Motion (SIM), an annual project of one whole week, in which students are developing a mobile application for visitors of Amsterdam. The app uses the open data coming from the City of Amsterdam. One of these concepts wins at the end, after a pitch for a jury and gets the chance to actually develop the app together with Waag.
Figure running
The students were not only using open data, but also generated data themselves, by the use of figure running they collected data on the health app SIM SENSEI, that was specially created for Students in Motion. SIM SENSEI aims to stimulate people to get moving.
This City Runner-app was developed within the COMMIT project SENSEI, the Amsterdam Centre of Expertise project Sense in the City and the CitySDK project. The research projects are part of the lectorate Digital Life, CREATE-IT (HvA).
More information about this research and app
For Students in Motion programme, HvA closely collaborated with Waag.