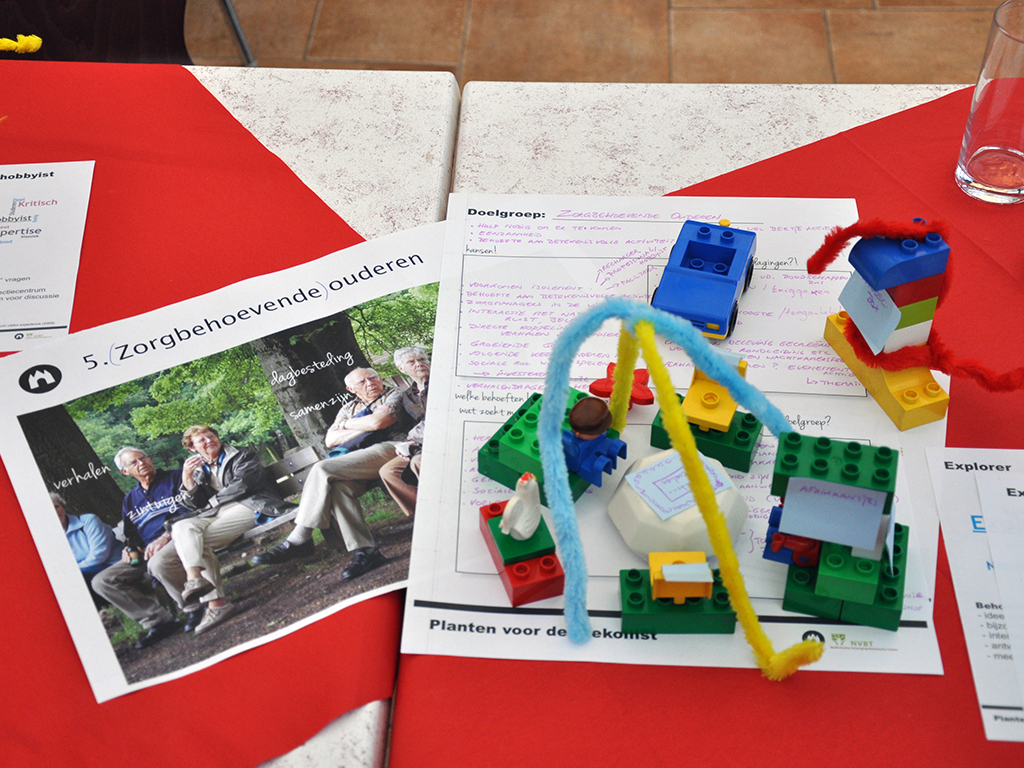 📷 Waag (BY-NC-SA)
After a short stop during the Winter months, this Spring we will continue our 'Plants for the Future' project with the Dutch Botanical gardens (NVBT). In this project we are connecting the botanical collections and search for innovative ways to share these (and possibly enrich them) with the public.
For this purpose we a setting up a co-creation lab in which we and staff members of the gardens are working together to find those new applications. It's a playful way to share the knowledge about plants and biodiversity in such a way that it uses modern technology. It consists of six weekly design sessions, with participants from multiple disciplines, from the developer community and visitors of the gardens. 
On Thursday 20 February 2014 we started this second round at the Botanical gardens in Utrecht. In this session, 16 people participated (managers, curators, communication staff members and volunteers) from different gardens throughout the country.
To read more about our experiences at this lab, please turn to the Dutch version of this blog post.