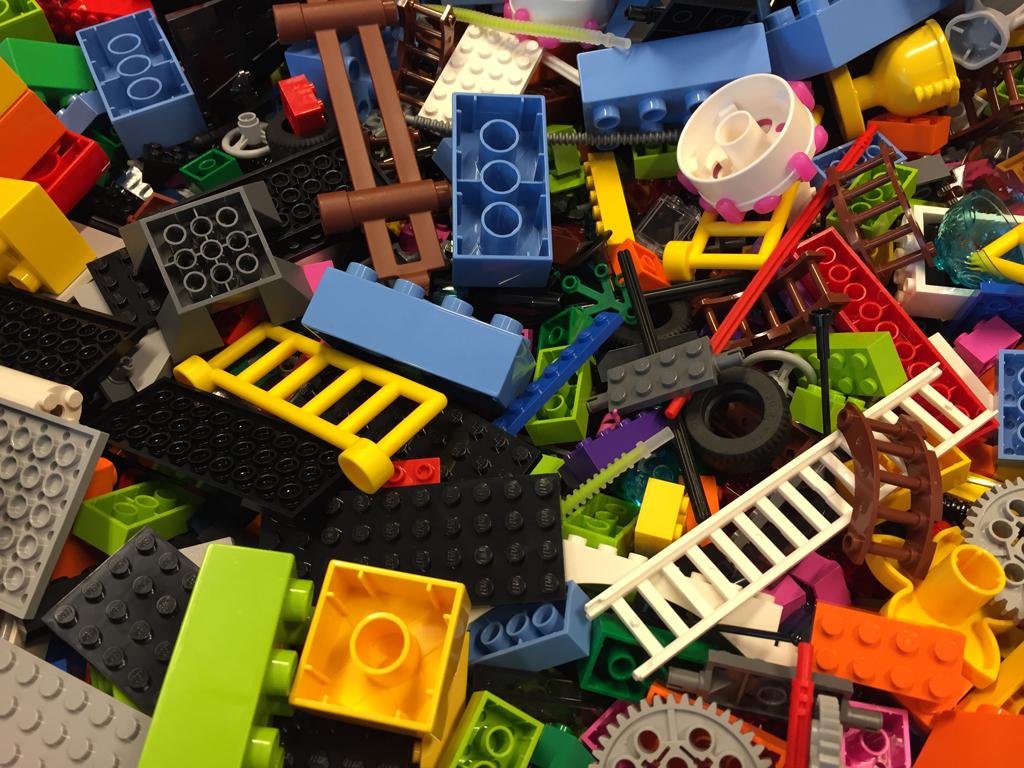 Playing with Lego at the European Commission, let's make sense
When traveling to Brussels for a European project, the first things that come to my mind are: the city of Brussels has more political layers than citizens; and the European Commission is a bureaucratic top-down institution, which only costs money and decides what we can and can't do. Some thoughts about the political centre of Europe that a lot of people have. To go to Brussels for a co-creation workshop for the Making Sense project was the ultimate opportunity to get rid of these stubborn preconceptions.
First of all, the political structure of Brussels, and Belgium as a whole, is a spider web inside a maze during a hurricane. With 19 different districts in Brussels, combined with Brussels municipality, (regional) Flemish/Walloon's institutions, and the National government, they all have a say. This easily leads to confusing situations for a citizen, to be dealing with four different governments at the same time. Wandering around in the European quarter didn't change my attitude towards the European Commission institution either. The buildings weren't the most exciting examples that modern architecture has produced, and getting inside of them was like entering customs control for an intercontinental flight.
But we didn't travel to Brussels to analyse the political system. We travelled there to 'Make Sense'. Making Sense is a project that promotes citizens science in, three widely distinct countries, Spain, Kosovo and the Netherlands. In nine pilots, citizens will be involved in campaigns to make sense of their environment using low cost open source software & hardware, with the ultimate goal of producing a toolkit for establishing projects that involve citizens in using technology in their own environment. This toolkit provides citizens and communities with tools to enhance their everyday environmental awareness, to enable active intervention in their surroundings, and to change their individual and collective practices. The first pilot in Amsterdam is Urban AirQ, where citizens living at, and around the Valkenburgerstaat will measure the air quality this month.
With partners from Barcelona, Belgium, Kosovo, Scotland and the Netherlands, the sessions in Brussels were highly international and nurtured by interesting cultural backgrounds and contexts. The co-creating community engagement workshop for the Making Sense project was a hugely creative and inspiring session, designed and prepared by the newly founded EU Policy Lab. Playing with Lego, coloured post-its and toy animals brought this European consortium to an even more unified game plan for the future. With some well-designed co-creation tools and techniques by co-creation grande dame Liz Sanders, a two-day session brought some encouraging new insights and strategies for the future.
So playing with Lego in the European Commission; it's not only possible, it was very entertaining and effective in a co-creation session as well. This much space for open creativity in an institution like this, made me slightly rethink my assumptions about this big, rusty, institute located in the heart of Europe. Maybe the European Commission isn't doing so badly after all.
This project has received funding from the European Union's Horizon 2020 research and innovation programme under grant agreement no. 688620.