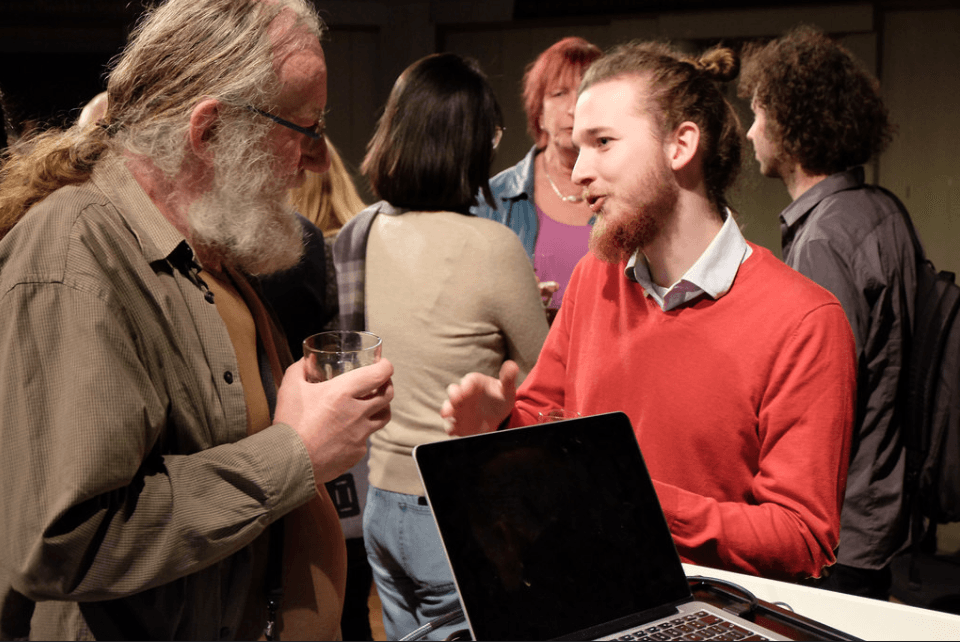 From Pompeï to Almere: The Digital City revives
With "The Digital City revives", Waag, Amsterdam Museum, Dutch Institute for Sound and Vision and University of Amsterdam want to address the problem of archiving our digital heritage. In this collaboration between museums, innovators, creative industries, archives and academia we will preserve The Digital City (DDS) for present and future generations. We will unlock and share new insights and methods for handling and preserving our cultural digital heritage scholars, heritage professionals and historians.
To share our findings and to place the heritage of the Digital City in perspective we organize four Hacking Heritage Labs. On the anniversary of the DDS, 15 January, the first one of those meetings was held. See the pictures here.
The next Hacking Heritage Lab takes place on the 4th of April and will further discus which archeological methods are assembled and how these will be used in practice to be able the archive The Digital City sustainably in an e-depot.