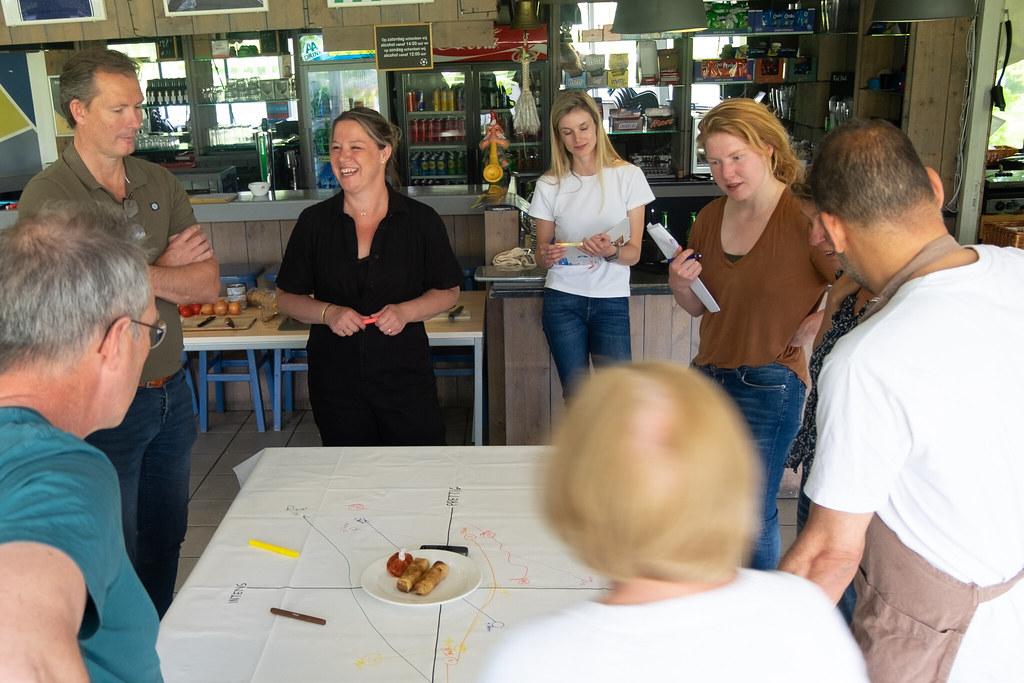 Towards a plant-based diet: emotion networks as a method
Authors: Hester Dibbits - Reinwardt Academie (AHK), Yolie Michielsen - Wageningen University & Research, Imme Ruarus - Waag Futurelab
From both a health and sustainability perspective, there is a need to change our food pattern towards a more plant-based alternative. From different disciplines, professionals such as policymakers, scientists, nutritionists and product developers have been trying for decades to get people to eat healthier and more sustainable, with limited impact (Dibbits and Munnikes, 2020). The food environment (all places where food is bought and consumed) has a significant influence on the food choices people make and does not currently encourage healthy and sustainable choices. At the same time, the food transition to a more plant-based diet is a transition that arouses resistance among many people (Michielsen & van der Horst, 2022).
In the project Tipping the Balance, Wageningen University, the Reinwardt Academy (AHK) and Waag Futurelab investigate how the (local) food environment can be shaped in line with the transition to a more plant-based diet. Central to this is the question about which methods can contribute to the co-creative design of the food environment. How can a co-creative process be implemented in which residents/consumers are part of shaping the food environment? And how do you create space in this process for different perspectives, feelings and (experiential) knowledge?
Emotion networking is a conversation method in which a group of participants share different feelings about a certain topic by choosing position on a grid with the axes 'intense-mild' and 'positive-negative'. As the group conducts a conversation, more becomes clear about how the participants position themselves in relation to the topic, but also whether and how they change positions during the conversation. Participants relate to the other people on the grid and influence each other by sharing knowledge, emotions and memories.
Emotion networking promotes the ability to support a co-creative process by helping people gain insight into the dynamics that the sharing of feelings can create in others, as well as in themselves. Mapping these dynamics with the group during the exercise creates space for joint analysis and reflection to arrive at new insights: What were the turning points in the conversation? Which voices were not heard? How did the subject of the conversation shift?
The emotion networks method is a method that can be combined well with other creative methods such as co-design and can be applied iteratively: step by step, people can explore and discuss their own feelings and experiences about a jointly designed practice or tradition. It is precisely the power of combining different methods, both to develop and to reflect in the context of solutions to urgent social issues such as the food transition, that offers many opportunities for the future.
​