In the last weeks of July, our developers Laurens Schuurkamp and Bert Spaan were in Curaçao. They gave workshops and masterclasses on open design and coding.
Especially for young moms, there was the workshop 'Girls, do it yourself'. In this workshop, the girls learned how to design and produce their own concepts and ideas: for instance with the vinyl cutter or 3D-printer. In this way, they designed their own jewelry, t-shirt art or phone covers. The workshop was aimed at girls and women between 16 and 30 years.
Laurens and Bert also hosted the Apps4Curaçao masterclass. Participants learned the ins & outs of 'location bases web-app development'. The masterclass was about interaction design and coding.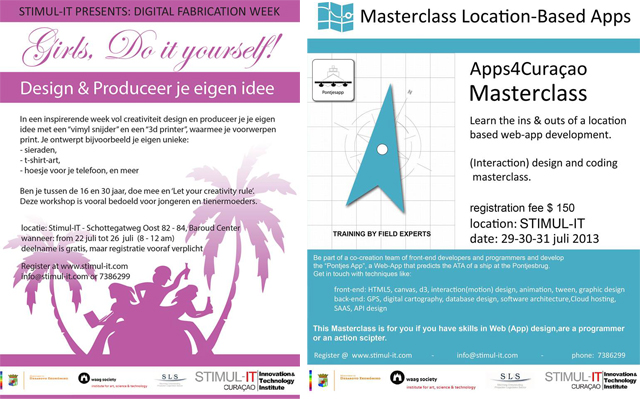 Laurens and Bert visited the island before, for the project Apps4Curaçao.