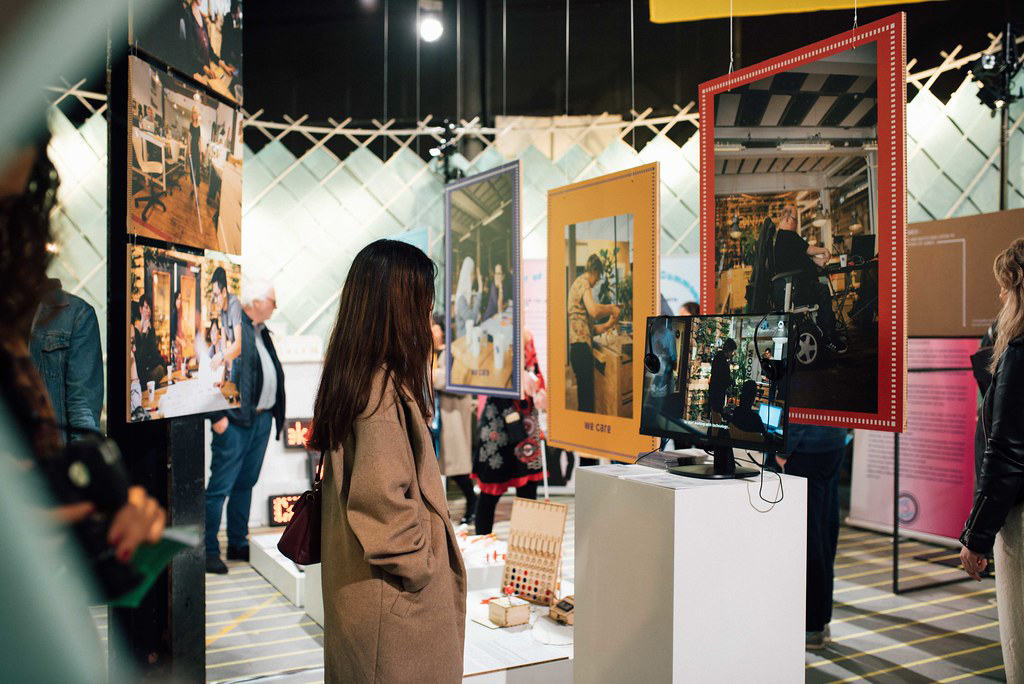 📷 Waag (BY-NC-SA)
Re-watch our talk at Dutch Design Week 2020: Citizen science in care. We talk to designers and researchers about increasing the role of citizens in medical research.
---
Vanuit ons samenwerkingsverband Embassy of Health organiseerden we dit jaar de online talk 'Citizen science in de zorg' tijdens Dutch Design Week 2020. Citizen science is een van de pijlers onder het werk dat Waag doet: het betrekt burgers bij onderzoek dat voor henzelf relevant is en geeft hen een plek aan de ontwerptafel. Ook op het gebied van medisch onderzoek is citizen science relevant: hoewel het monitoren van je eigen gezondheidsgegevens gemeengoed is geworden, is het gebruik hiervan in medisch onderzoek dat niet. Welke randvoorwaarden zijn nodig om burgers en onderzoekers succesvol samen te laten werken, en welke rol speelt ontwerp hierbij?
In deze talk spreekt moderator Paulien Melis met Henk Duinkerken van het Microbiome Center, die tevens Mijn Data Onze Gezondheid oprichtte, Sabine Wildevuur, hoofd van het DesignLab aan de Universiteit Twente, Judith Veenkamp, hoofd van het Smart Citizens Lab van Waag, en Margaret Gold van de European Citizen Science Association.
Waag Talks at DDW: Citizen science in de zorg from Waag on Vimeo.
Meer weten over wat Waag doet op de Dutch Design Week? 
> Bezoek de tentoonstelling van Embassy of Health
> Waag op Dutch Design Week: wat we doen