Embassy of Health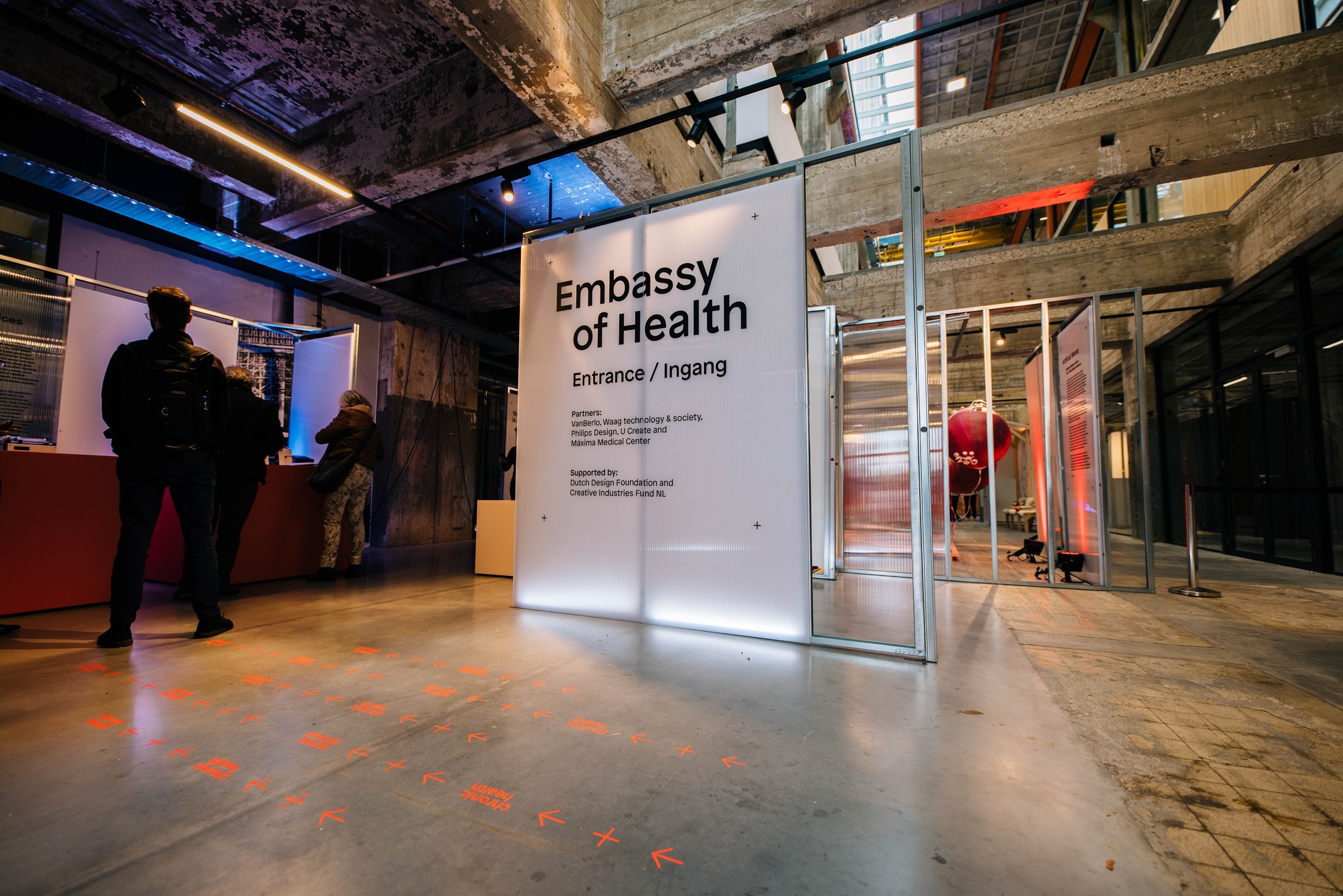 The Embassy of Health is a platform that explores new approaches to challenges in health. In addition, we encourage creative and disruptive thinking and work together with artists and designers. This way, we support citizens, patients, healthcare professionals and policy makers in their role of understanding and fulfilling the possibilities of design for the future of healthcare. The embassy is an open platform for participation in healthcare, and encourages cross-over collaborations in healthcare.
The Embassy of Health is a unique partnership between Philips Experience Design, Maxima MC, DesignLab University of Twente, Health~Holland, Health Hub Utrecht, AMS-IX, Waag, Stimuleringsfonds Creatieve Industrie and Dutch Design Foundation.
With the annual exhibition Chronic Health during Dutch Design Week, the Embassy of Health shows the power of design in transitions in healthcare. To understand these transitions, it helps us to imagine them. This is where designers come into play. If we can use the power of design for healthcare, we can search for better solutions for the future together.