Embassy of Health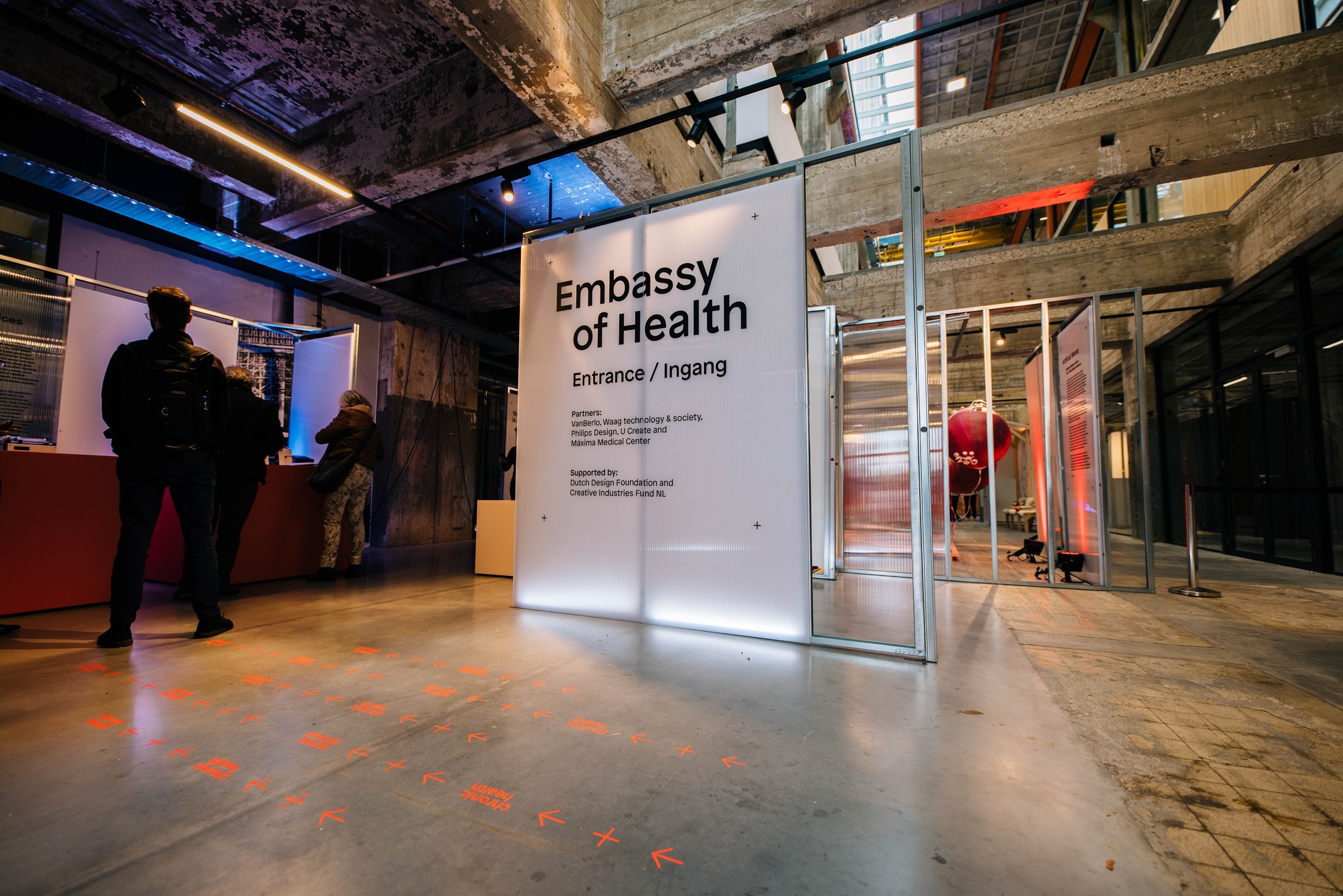 Embassy of Health is een platform voor het verkennen van nieuwe aanpakken voor uitdagingen op het gebied van gezondheid. We stimuleren creatief en disruptief denken en werken samen met kunstenaars en designers. Zo ondersteunen we burgers, patiënten, zorgprofessionals en beleidsmakers om de mogelijkheden van design voor de toekomst van de zorg te begrijpen en in te vullen. Embassy of Health is een open platform voor participatie en stimuleert cross-over samenwerkingen in de gezondheidszorg.
Met de jaarlijkse tentoonstelling Chronic Health tijdens de Dutch Design Week toont Embassy of Health de kracht van design bij transities in de zorg. Om deze transities te kunnen doorgronden, helpt het om ze te verbeelden. Dat is waar ontwerpers bij uitstek in uitblinken. Door hun ontwerpkracht in te zetten voor de zorg, kunnen we samen zoeken naar nieuwe en betere oplossingen voor de toekomst.
Embassy of Health is een uniek samenwerkingsverband tussen Philips Experience Design, Maxima MC, DesignLab University of Twente, Health~Holland, Health Hub Utrecht, AMS-IX, Waag, Stimuleringsfonds Creatieve Industrie en de Dutch Design Foundation.