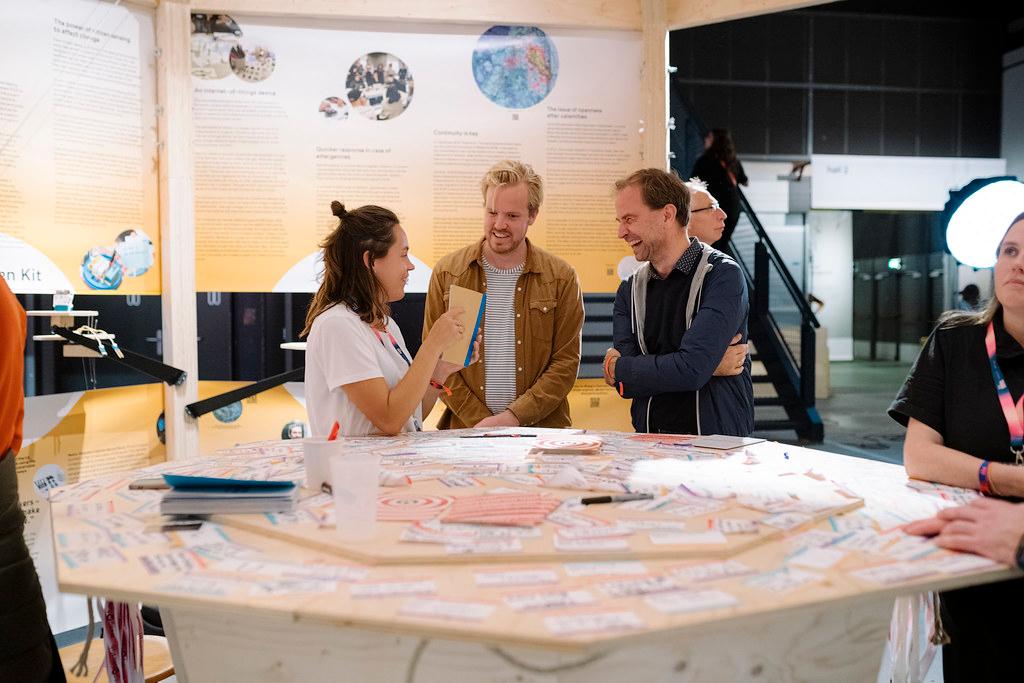 Waag Futurelab is looking for new Waagers!
Waag Futurelab provides a platform for designers and artists to research contemporary social issues. Through exhibitions, presentations, experiments, debate and reflection, Waag brings relevant parties together.
As of 1 September, there are two vacancies and three internship vacancies open at Waag. Would you like to join us? We would love to hear from you!
Programme Developer/Fundraiser
For team LEARN (heritage & education) you will be the key player in organising funding. From small-scale making workshops to European policy advice: you don't shy away from a crystal-clear project proposal. You're able to translate these into concrete project plans and activities with the appropriate budgets.
Senior communicator
Are you a skilled writer who switches easily between technical and accessible language? Then we are looking for you as a communications officer for Waag's teams MAKE and CODE. Affinity and experience with the intersection of art, technology and science are a plus.
Internship communicator
Waag is looking for someone who wants to make, make, make! From reels to written interviews with artists, and from event promotion to researching honest social media alternatives. Do you want to get started at a mission-driven organisation where you can learn a lot hands-on? Then get in touch before the end of summer.
Internship co-creation Hollandse Luchten
For Hollandse Luchten, the project where local residents measure and map air pollution themselves, Waag is looking for an intern. Someone who enjoys organising meetings, wants to delve into co-creation and can write good texts (or wants to learn how). You will, for example in the area around Tata Steel, work with residents to draw lessons from the air pollution data measured there.
Internship Fablab Amsterdam
Are you interested in open design, digital fabrication and open hardware? At Fablab Amsterdam in the historical Waag building, you can learn to work with the machines. From 1 September, we are looking for a new intern to support ongoing projects and the open days. Moreover, we offer you the resources, machines and support to develop your own creative project.